Inside: This post will help you wade through the information overwhelm and direct you to what I consider the Top 10 online Resources to sew fabric face masks at home. You will learn the best fabric to make face masks and how to make a face mask our of fabric.
I'm thrilled to see sewing as a trending topic in 2020. But I find it unsettling that this trend is due to the need for us to sew fabric face masks at home. It's impossible to scroll instagram or facebook these days and not be over run with a barrage of updates featuring someone's latest pile of handmade fabric face masks.
This post will help you wade through the information overwhelm. It will direct you to (what I consider) the Top 10 online Resources to guide you on how to make a face mask out of fabric.
Please note that I make no medical claims regarding the effectiveness of the information included in this post. Do your own research, and use your best judgment.


Can we all agree that things are weird right now? Like REALLY weird.
Beyond all the self isolation and cancellations, the CDC suggests everyone wear a fabric face mask when they leave home. This is EVERYONE, people. Not only people working the front lines. Even regular folks like you and me need to wear them when we go out for errands. And, by the way, we should only be going out for necessities.
I have sewn my own masks. I wear them now if I need to go out for some reason. Mostly, I limit to grocery shopping and an occasional pharmacy visit for allergy meds and box hair color. Who isn't using box hair color at this point?
Here's my version of a fabric face mask:
---
---
What did I learn sewing this fabric face mask?
This is not a 10 minute project like many videos and blog posts claim. It took me at least an hour to cut and sew what you see in those pictures.
To Sew a fabric face mask is not a fun and easy project. They utilize a lot of small pieces and there is a lot of cutting and piecing.
My experience making them is that they are incredibly stressful and draining. You can sew all the pretty fabrics you want. But the truth is, masks are designed to aid in protecting us from each other. And when you make them for others, it's kind of a big responsibility. I found this enormously stressful, and I'm not alone. Other people are having the same kind of feelings. If you sew fabric masks, know that you might not be as productive as anticipated. Accept you might need a day or two off after sewing a batch. This is not like sewing bags or cute bunny softies.
I considered making fabric face masks and listing them in my shop. Etsy is requesting anyone who can make them to please do so. It took me all afternoon to complete 3, and I felt terrible that night. I needed the next day to recover from the stress. So I decided that sharing resources would be a better way for me to serve you.
We have to know our limits and honor what we can and can't do. I know I can't sew these day in and day out without feeling incredibly upset. I think making fabric face masks puts the harsh reality of the COVID-19 virus quite literally in your face.


Here are my preferred resources to sew your own fabric face mask.
---
The Olson Face Mask: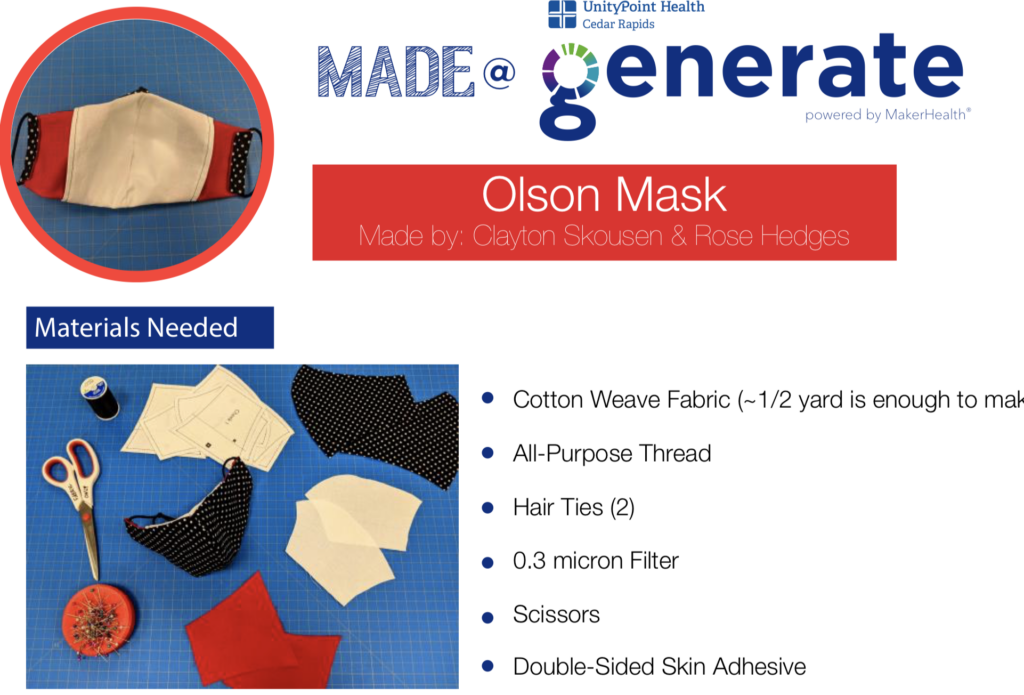 The Olson Mask Pattern was designed by medical professionals to be used when other surgical and N95 masks are not available. Many think that it is the best pattern available for homemade face masks.
It is curved to fit the nose and mouth area, and there is a pocket on the inside to hold an additional filter. Recent information suggests a piece of flannel makes a good filter.
---
Face Mask Pattern by Craft Passion
This fabric face mask from Craft Passion seems to be the favorite version of masks on Instagram. Joanne who designed this pattern initially designed this face mask to filter pollution. With an added filter pack and apparent easy of sewing, it's absolutely everywhere on instagram these days.
---
Pleated face mask pattern from Button Counter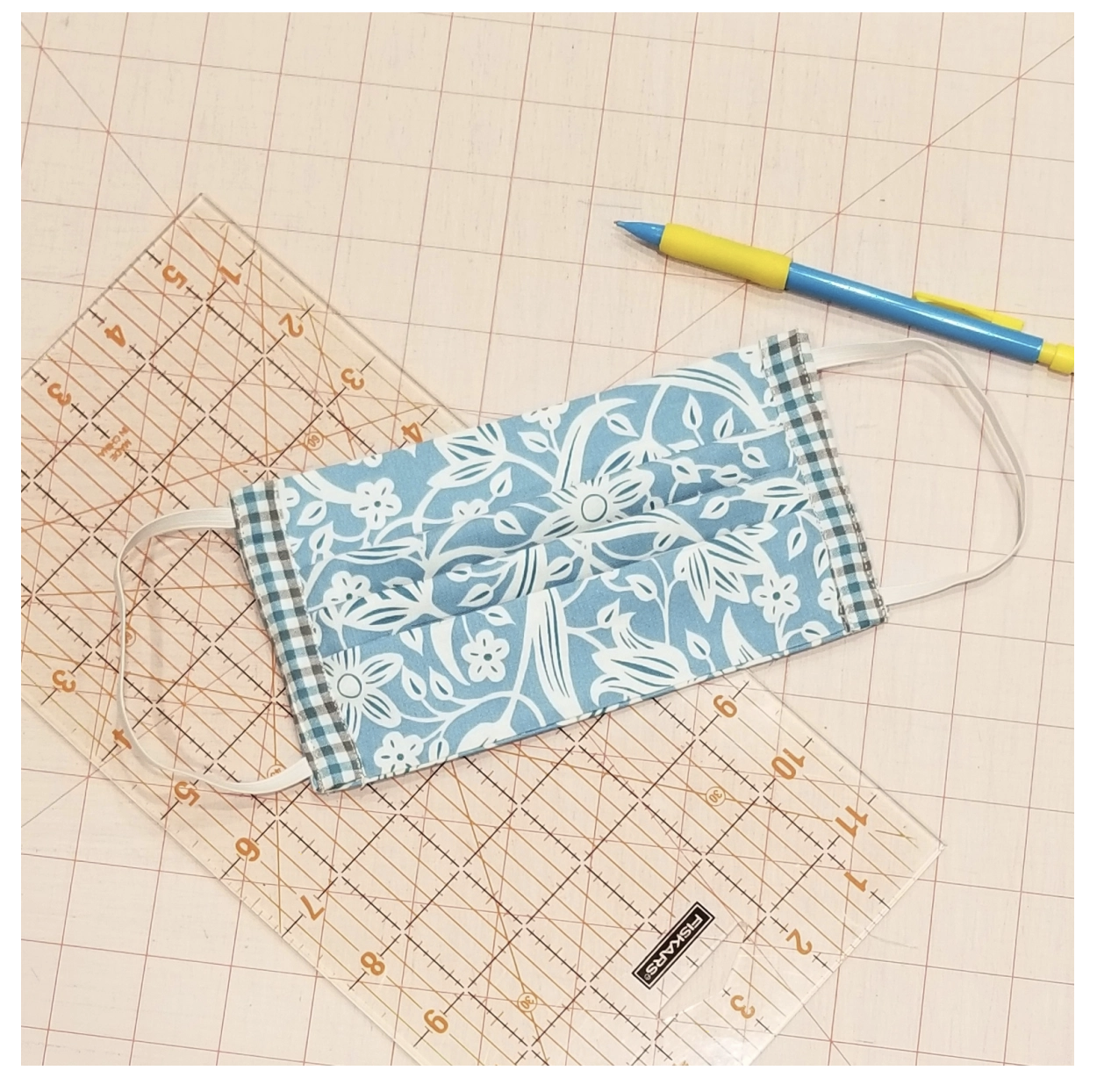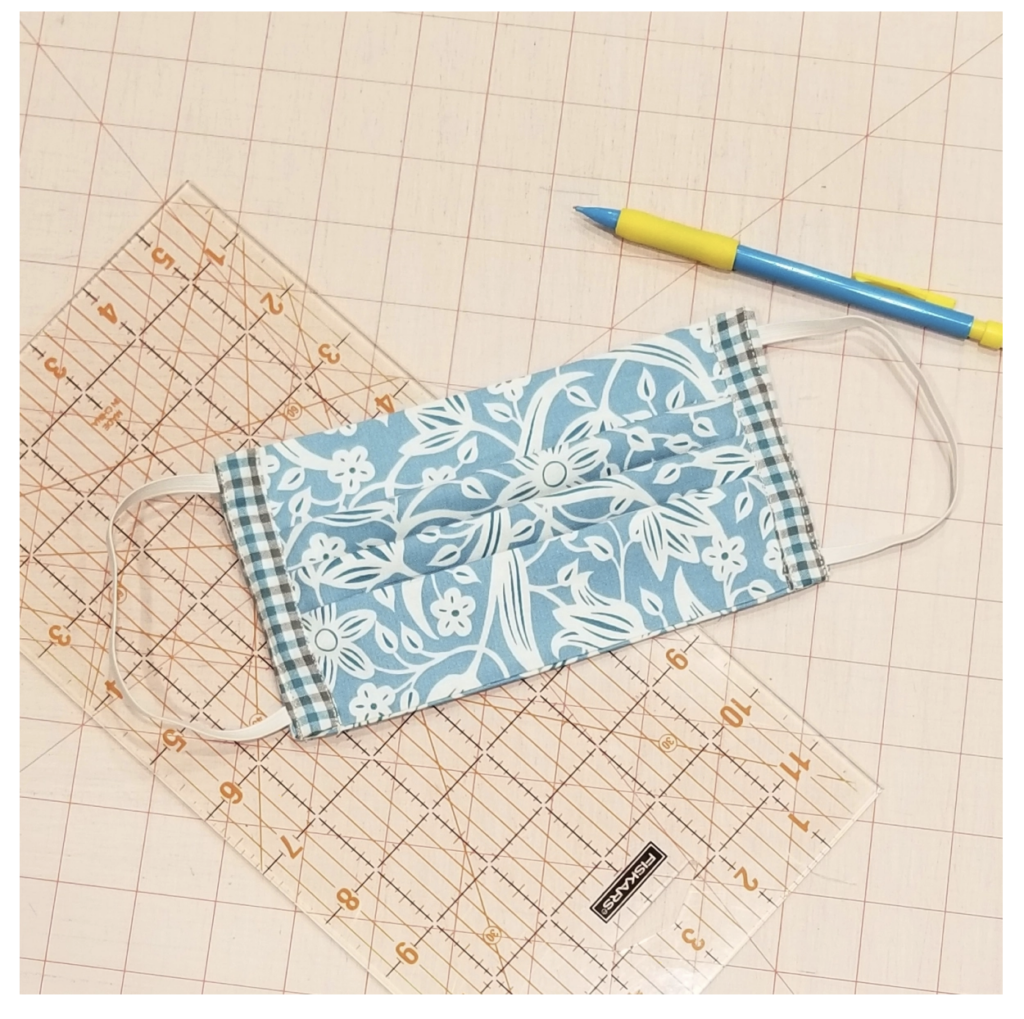 Monica from Button Counter designed this pleated fabric face mask with a picture tutorial over a year ago. She designed it to help her cope with allergy season. Which is actually a really good idea. I also suffer with seasonal allergies, and I should wear a mask when I cut the lawn. The allergist told me this many years ago.
---
Elastic Face Masks from Missouri Star Quilt Co.
Jenny from Missouri Star Quilt Co. made this sewing tutorial before elastic sold out everywhere. She's a wonderful sewing teacher and definitely follow her on youtube if you don't already.
---
Fabric face masks with ties from Missouri Star Craft Co.
If you are unable to locate any elastic, Jenny also shared a tutorial and pattern on making fabric face masks using ties.
---
Fabric Face Masks from Made Everyday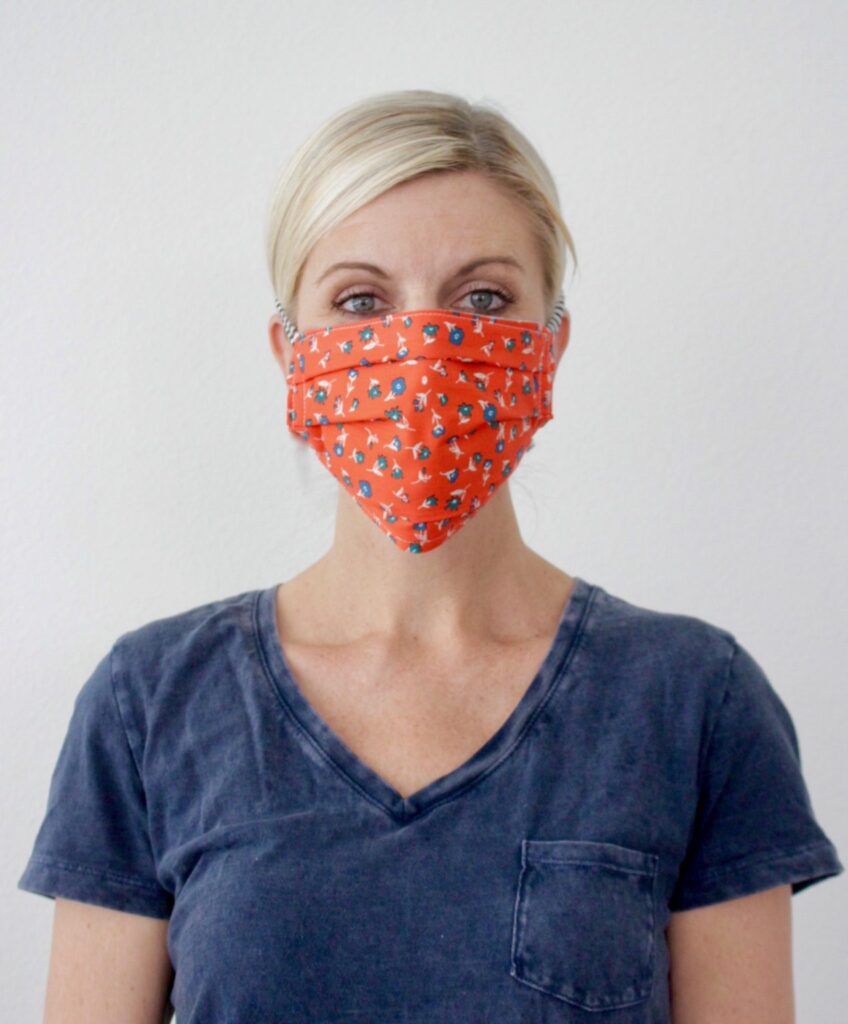 Dana of Made Everyday is one of my favorite fabric designers and sewing instructors online. She utilized knit fabric in the construction of her pleated face masks. They tie around the head instead of the ears to reduce fatigue. Elastic is ok for us every day people. Front line workers, including grocery store staff and delivery drivers, have different needs. The ability to tie the mask around the head is very important for reducing ear fatigue.
---
What is the best fabric to make face masks?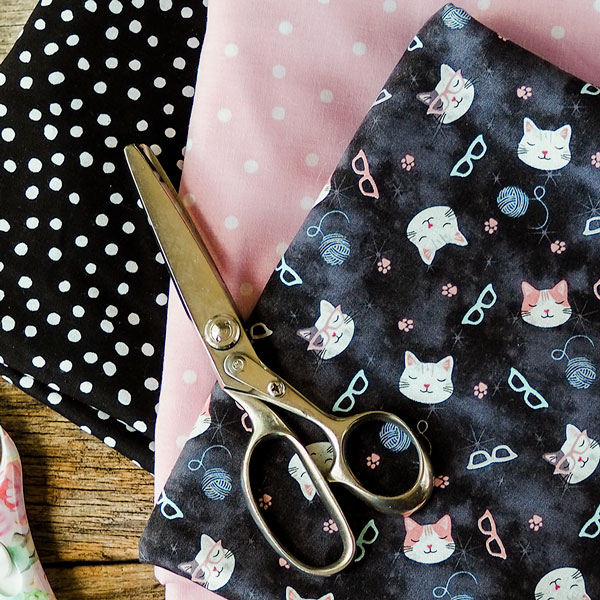 Homemade masks can play an important role in the fight against the COVID-19 pandemic. The type of fabric used is key to their effectiveness, according to tests performed at Wake Forest Baptist Health.
The best homemade masks achieved 79% filtration as compared to surgical masks (62% to 65%) and N95 masks (97%). But other homemade masks tested performed significantly worse, sometimes demonstrating as little as 1% filtration, Segal said.
The best-performing design utilizes of two layers of high-quality, heavyweight "quilter's cotton" with a thread count of 180 or more, and those with especially tight weave and thicker thread such as batiks. A double-layer mask with a simple cotton outer layer and an inner layer of flannel also performed well, he said.
---
What is the best fabric to make face masks?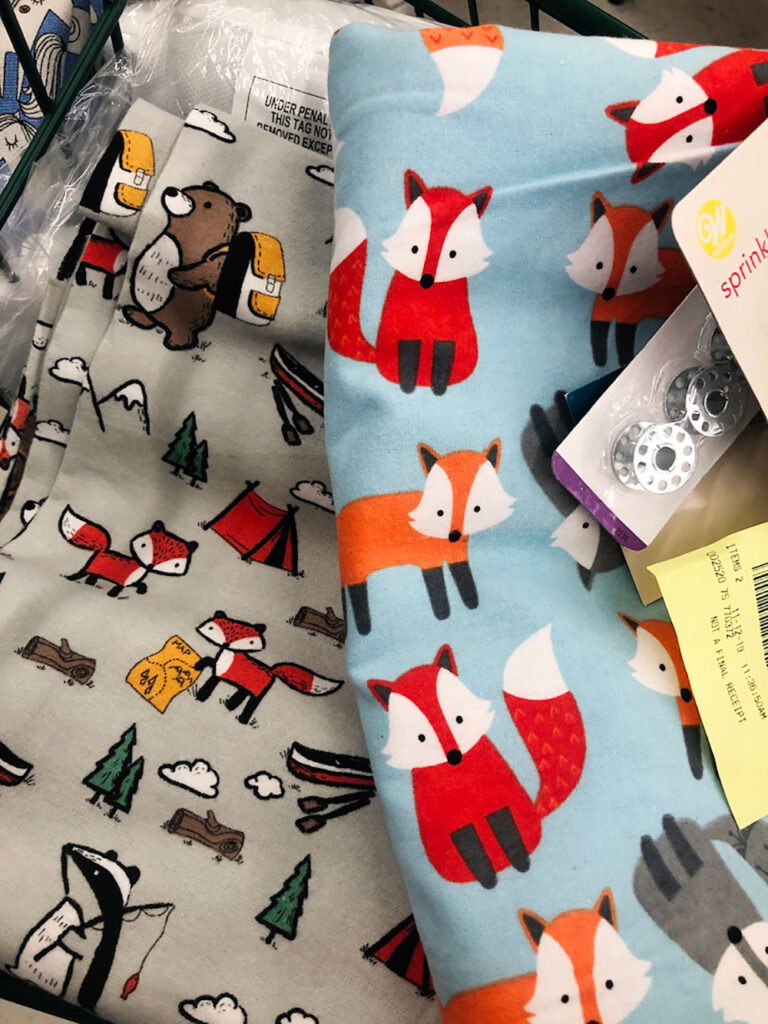 The NY Times shared a pretty extensive article on fabric selection. Learn what's the best material to use in your home made cloth face masks. The fabric makes a difference, so please carefully read over the entire story before you make your fabric choice.
---
The DHH Mask Project for the Deaf and Hard of Hearing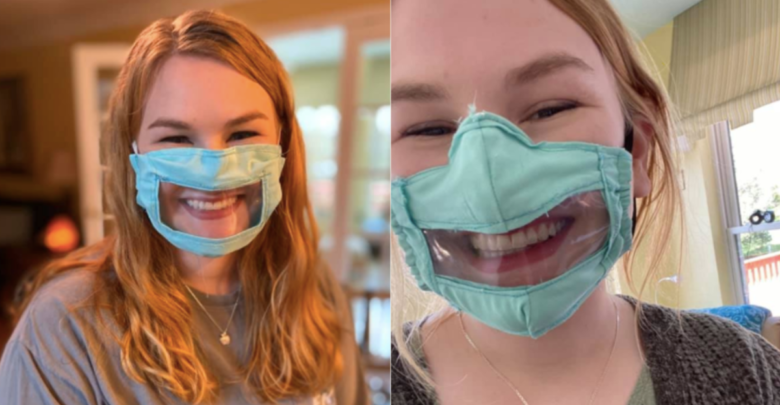 College senior Ashley Lawrence noticed that many people were making their own face masks amid the coronavirus crisis. She didn't see anything designed for the deaf and hard of hearing community so she decided to sew them herself.
The pattern provided by the DHH Mask Project includes a pattern and tutorial for sewing this style face mask.
---
Where to donate Homemade Fabric Facemasks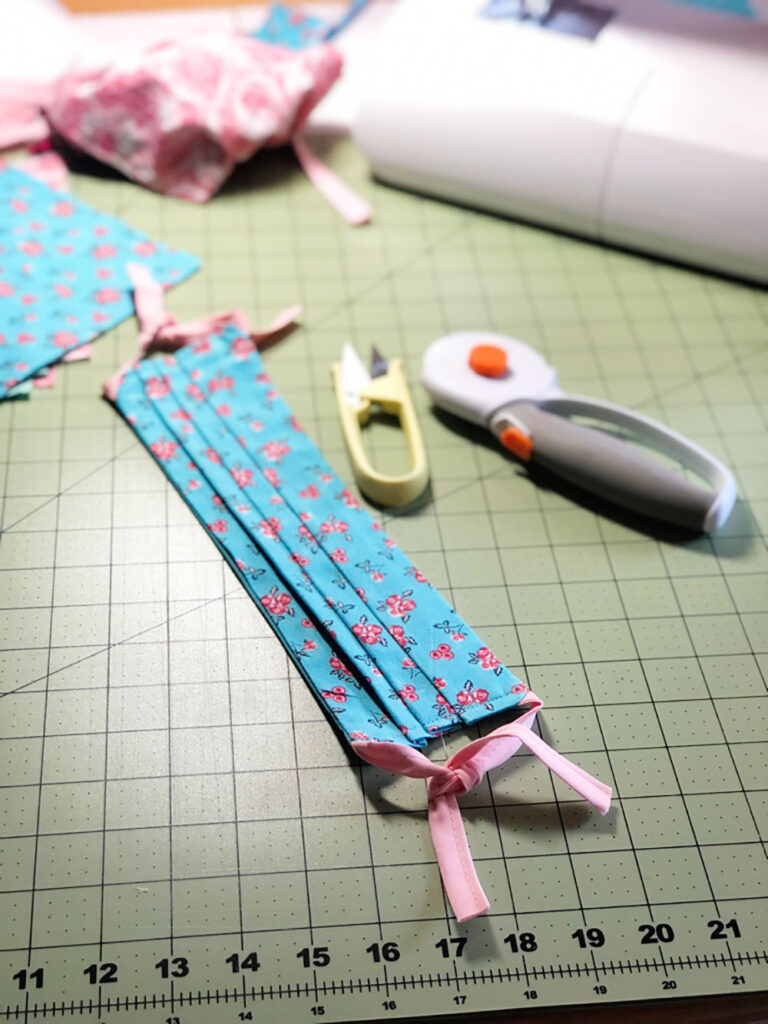 If you feel moved to make and donate fabric face masks to our frontline health care workers, here is the a website that vets and shares information on hospitals and organizations who have a need for fabric face masks. You can see EXACTLY what the facility is requesting and who the contact person is. Not all facilities will accept any random item from a home sewist. Please verify what the organization needs before you start cutting and sewing.
Lastly, this blog post is a guide for you. I used these resources to learn about making fabric face masks, and these are resources I find trustworthy.
Take heart that we are in a season. Albeit it's a strange and uncomfortable season, but all seasons do eventually pass. In the meantime wear your mask, stay at least 6 feet away from each other and embrace the box color until we are allowed the luxury of a professional hair appointment.
That being said, please keep in mind this post is for educational purposes only. The tutorials, designs, or any products created therefrom is intended to be used for educational purposes only and are not intended to be used to create a medical or similar device. These tutorials, designs, or any products created therefrom is not intended, nor has it been tested, to reduce or eliminate the transmission of any respiratory or airborne pathogen, allergen, or any type of particle or droplet, and on that basis, should not be used for any such purpose. Pattymac Enterprises dba Pattymac Makes, Pattymacmakes.com and Patty McGuire make no warranties express or implied, that these tutorials, designs, or any products created therefrom is intended, or is suitable for use to reduce or eliminate the transmission of any respiratory or airborne pathogen, allergen, or any type of particle or droplet. Any user of these tutorials, designs, or any products created therefrom for anything other than educational purposes assumes the risk of serious injury or death. For information on how to reduce the transmission of pathogens, please consult a qualified and competent health care professional.
---
If ya made it this far, first off Thank you! And secondly, enjoy this comical though pretty accurate rendition of a home sewist wrangling her own face mask project. 🙂
---

You Might Also Like: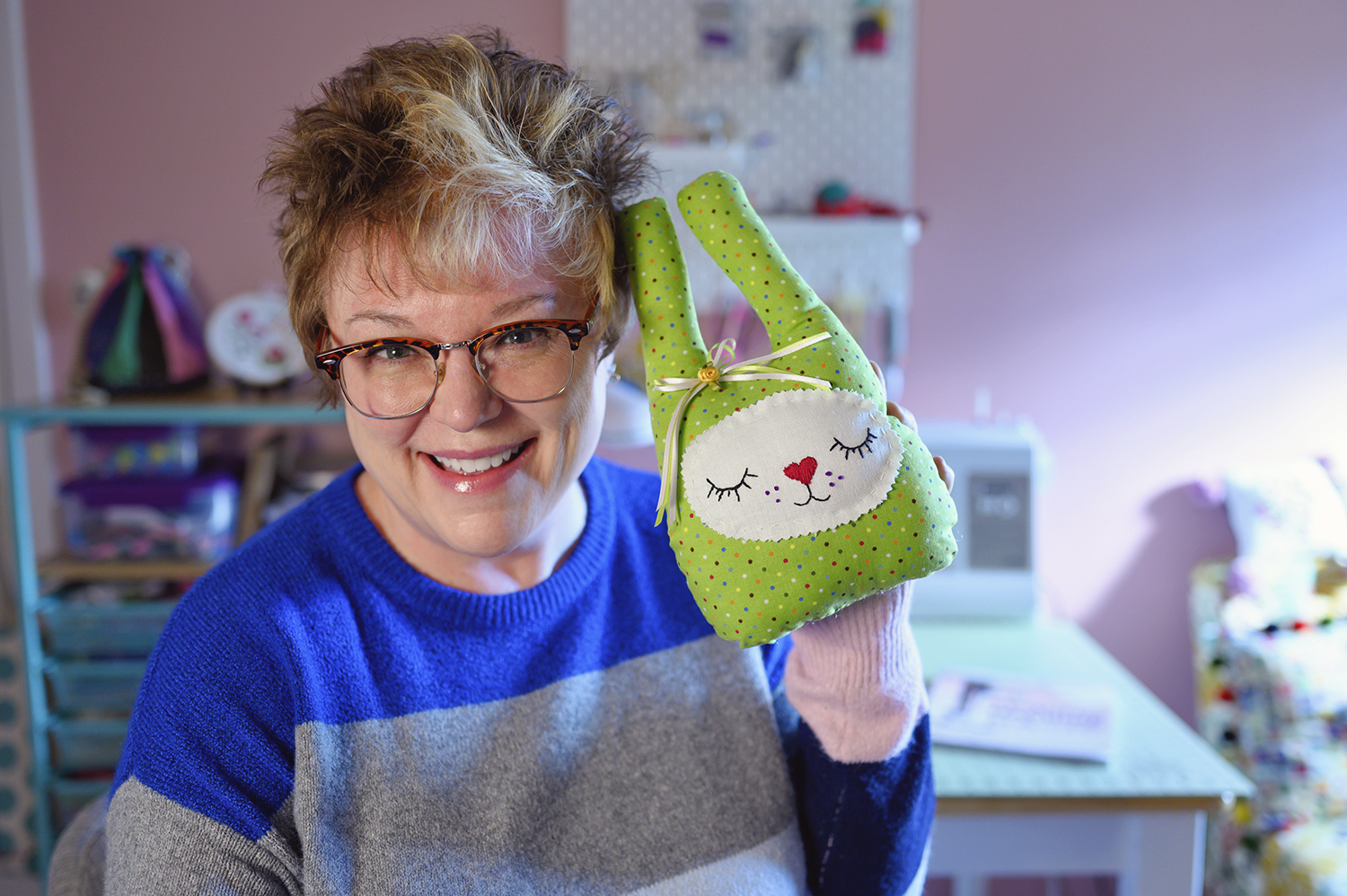 Hi there, I'm Patty.
Sewist, Baker, Maker
I love figuring out new ways to use pom poms, where I can stash more fabric, and I'm always wondering what to bake next…chocolate or lemon? When not dreaming up new things to make (or bake), I love riding my beach cruiser on the Boardwalk, escaping to mid week movie matinees, and planting new things in my tiny but mighty container garden.