---
Description
Easiest Strawberry Angel Food Cake Ever
---
---
Instructions
Preheat oven to 350º F for a shiny metal pan, or 325º F for a non stick pan. For the pan pictured, I baked at 325º F.
Put cake mix in your mixing bowl and add the water. Using the wire whip, mix on low speed for 30 seconds. Increase mixer speed to medium high and mix another 60 seconds.
Bake 37 – 47 minutes watching until the top of the cake is dark and golden brown. It should not feel sticky. Do not underbake!
Turn cake upside down right away to cool. If it doesn't drop out of the pan on its own, run the offset spatula carefully around the cake to loosen, and it will drop right out.
To serve, turn the cake over with the top showing as the top of the cake.
---
Notes
The pan matters, and having a proper Angel Food Cake pan is important. You'll love this cake so much, you will make it over and over.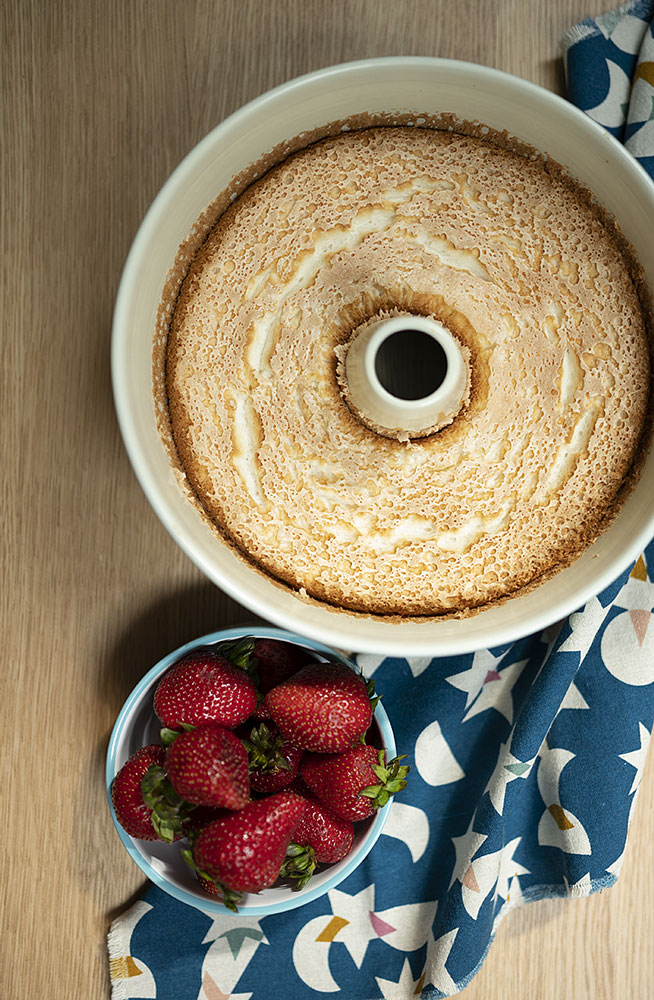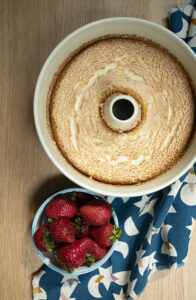 Meringue based recipes don't do all that well in high humidity. So if you live in the south like I do and you are mixing this cake on a muggy July morning, then realize you might not get the same lift in the batter I had and your cake may not rise as high as we would like. But don't let that stop you. The cake pictured was made on a humid day and even though my meringue was a little deflated, I continued on. The cake is still pretty and it was delicious.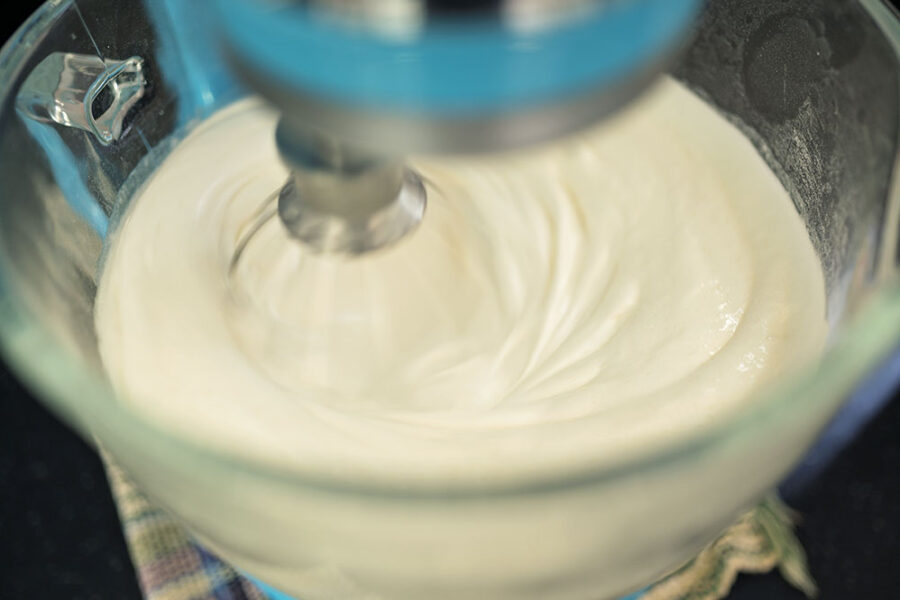 Keywords: Strawberry Angel Food Cake