---
Description
Viennese Whirls, a classic British sandwich cookie made by an American using the recipe from Mary Berry
---
For the Cookies:
250

g

very soft unsalted butter (butter should be around 72°F)

50

g

powdered sugar

225

g

all purpose flour

25

g

corn starch
For the Buttercream:
100

g

unsalted butter, softened (72°F)

200

g

powdered sugar, plus extra for dusting

1/2 tsp

vanilla extract (I used clear vanilla to keep my buttercream bright white, but use the vanilla you like)
For the Jam Filling:
A small jar of a nicer quality Raspberry jam.
---
Instructions
To make the cookies:
Pre-heat the oven to 375°F. (I'm giving you this instruction because it's a standard to give it at the start of the recipe. You can bake your cookies right away if desired, so you need that preheated oven. But I suggest you chill the piped rounds and bake the next day wherein you will actually preheat your oven in the morning.)
Line baking sheet with parchment paper and set aside. If desired use a 2″ round as a guide,  and draw circles on each sheet of paper, spaced well apart. Turn the paper over so the pencil marks are underneath.This is your guide to piping the cookies.
Place butter and powdered sugar in a bowl and beat well until pale and fluffy.
Sift in flour and corn starch over beaten butter and sugar mixture, and beat well, until thoroughly mixed. But don't over do it.
Spoon the mixture into a piping bag fitted with a medium star nozzle. Pipe 24 swirled rounds inside the circles on the baking sheets.
Cover piped cookies and place in refrigerator for 4 hours or overnight.
When ready to bake the cookies, remove them from the fridge and while still cold, transfer them 8 or 10 at a time to a full size, room temp cookie sheet lined with parchment paper. Return remaining cookies to the fridge until time to bake.
Bake in the center of the preheated oven for 13–15 minutes. They should be a pale golden-brown color. Cool on the baking tray for 5 minutes before transferring to a cooling rack to cool and harden.
For the Buttercream Filling:
Measure the butter into a bowl. It should also be very soft as in the cookie instructions. Beat the butter for a couple of minutes on medium high in a stand mixer fitted with a paddle attachment.
Sift the powdered sugar on top of the beaten butter.
Add the vanilla extract and beat until very light and smooth. Maybe 2 minutes. This part goes very fast. Mix on medium.
Spoon into a piping bag fitted with a large star nozzle. I used a 1M tip from Wilton because I love a good Rosette but Mary used the large star.
To assemble:
Match tops and bottom of cookies together deciding which go best as a pair and pick your best cookie for the top of each sandwich.
Spoon a small amount of jam onto the bottom side of your bottom cookie. Don't spread all the way to the edge.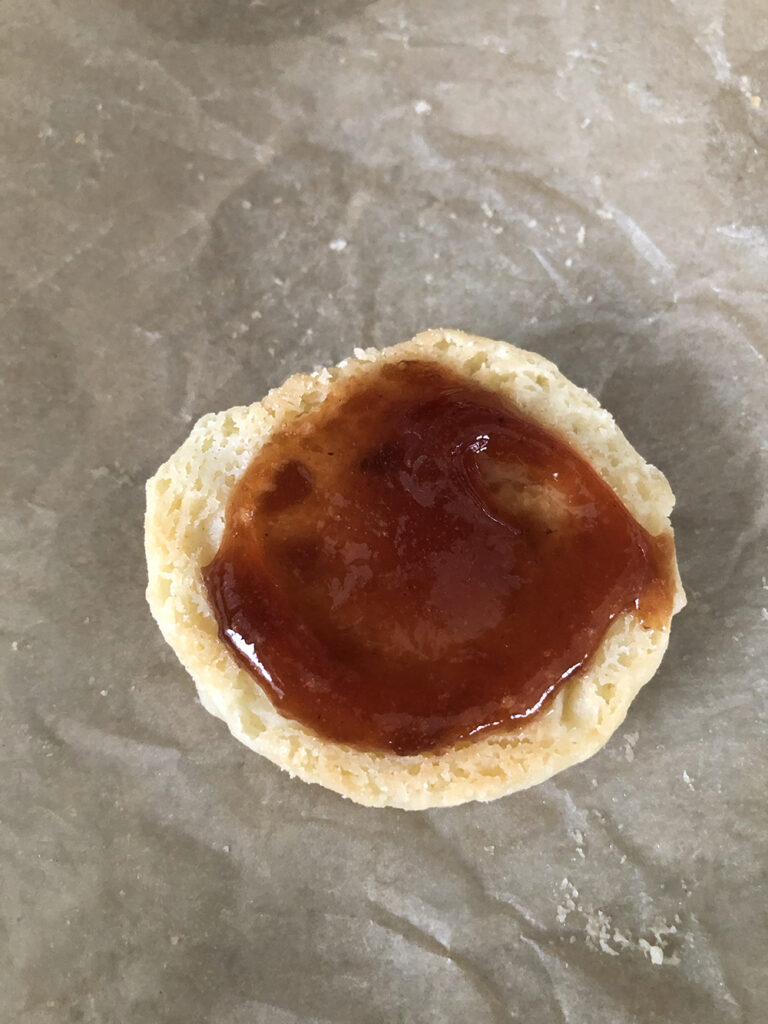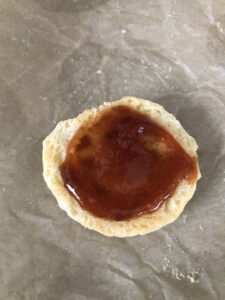 Pipe the buttercream on top of the jam.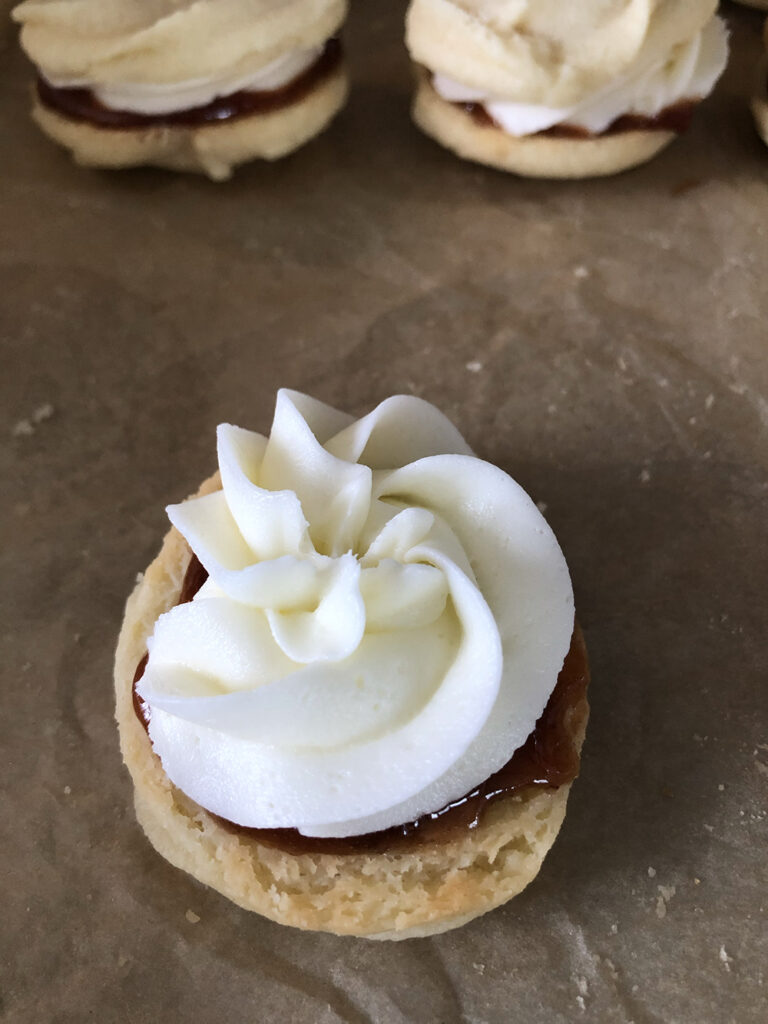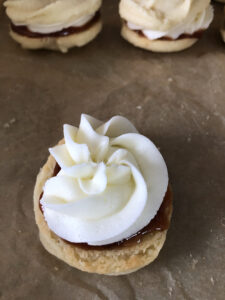 Put the top cookie of the sandwich pair bottom side down onto the top of the piped buttercream and gently compress. You are pressing enough to get the sandwich to stay together, but not so much the fillings ooze out.
Using a small sifter, sprinkle a touch of powdered sugar on top of the sandwich cookies.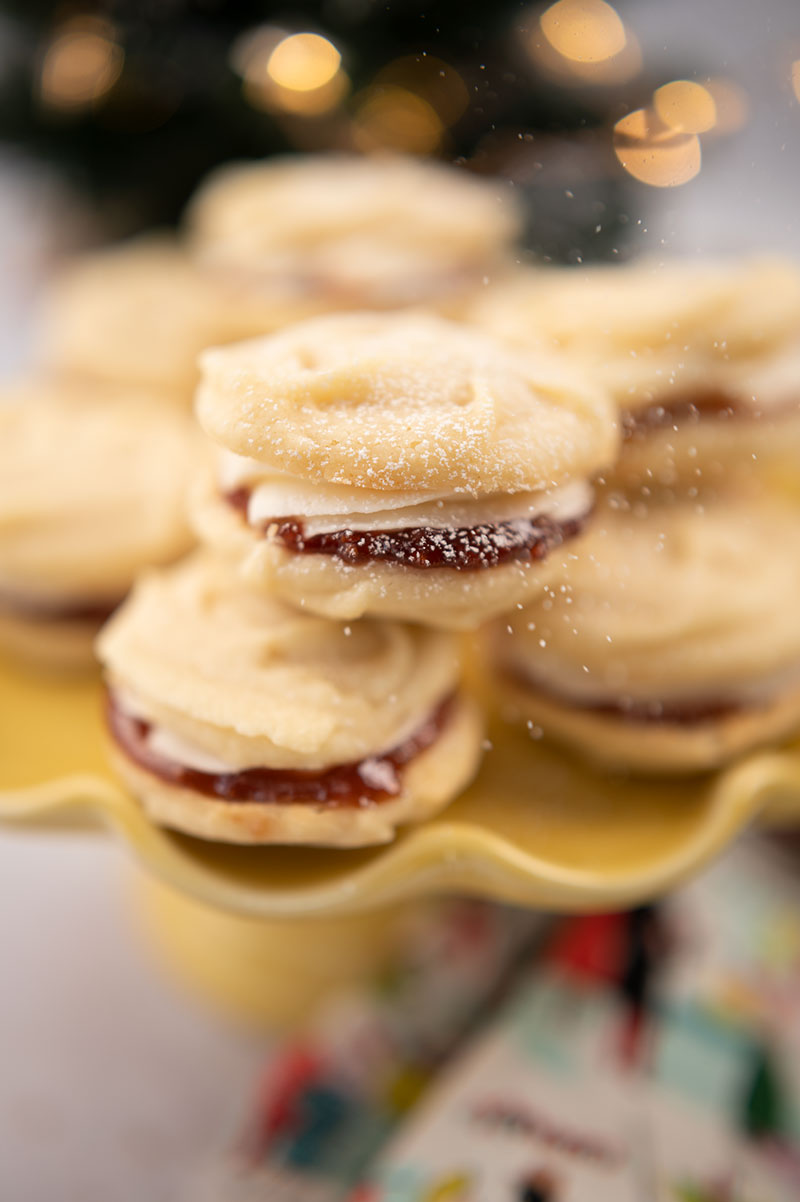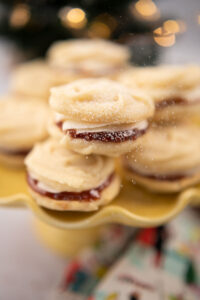 ---
Notes
Mary's instructions specifically say not to pipe the cookies into rosette shapes, so that may be why my cookies did not hold their shape as well. For round 2 I'll use the larger open star nozzle and see what happens.
When I placed my piped cookies into the fridge, I did so by transferring piped rounds to a parchment lined 1/8 sheet pan. Then I slipped the sheet pan filled with cookies inside a 2 gallon zip locking bag. This way the dough was covered and would not dry out in the fridge overnight.
Keywords: Viennese Whirls