How to make kid friendly muffins at home. Best of all, they are delicious and will be appreciated by everyone.
A great first bake is a basic muffin recipe that allows for variations. With this base, you can add whatever mix ins you like. Let's take a look at how to bake this delicious basic muffin recipe at home.
For a new baker, those fancy layer cakes can be daunting. Getting everything measured properly, and then finishing with all that assembly and decorating can be enough to burn out a new baker. So, let's start with something simpler.
A basic muffin recipe does not require the precision that goes into a cupcake, so I often recommend them to someone who wants to start baking at home. This basic muffin recipe will taste great on its own, or with any number of variations you want to add.
---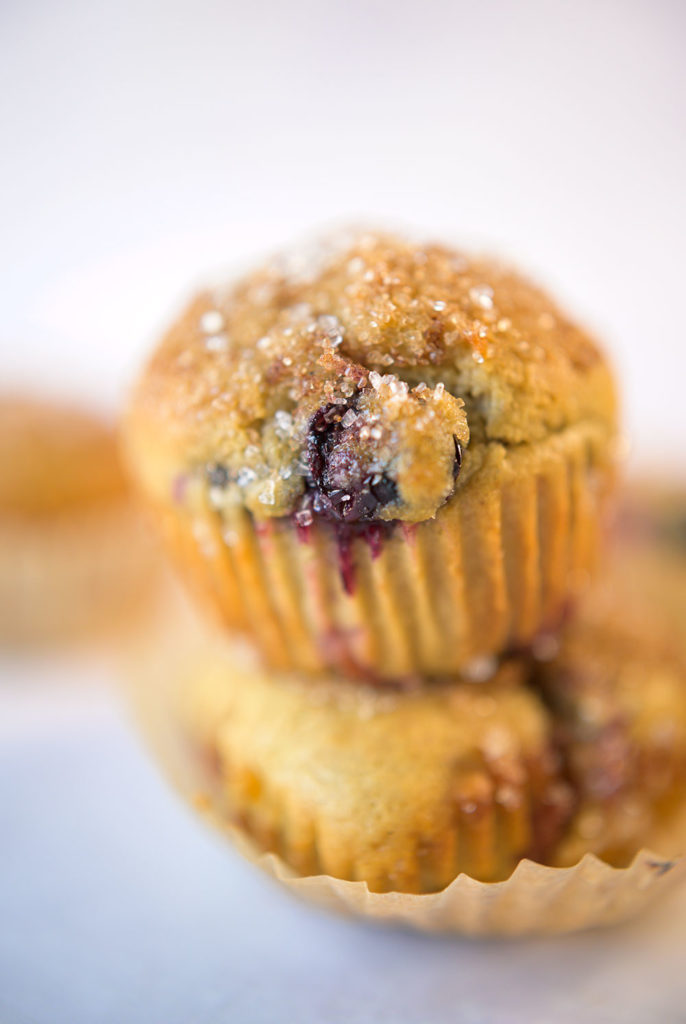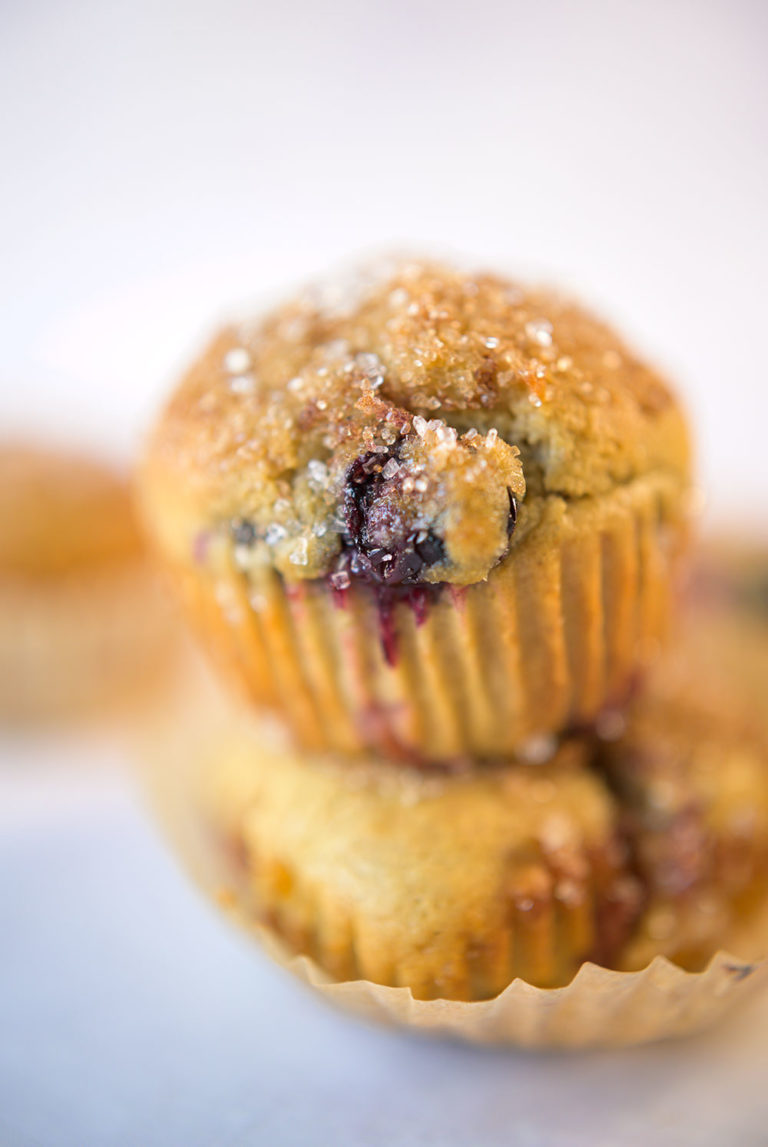 ---
Here are the tools and equipment you need to make this basic muffin recipe:
Two Mixing bowls: one for dry ingredients and one for wet.
A big spoon to stir everything together, and get the batter into the baking tins. I prefer to mix everything with my stand mixer, but that is not required.
Two cupcake/muffin tins.
Cute paper wrappers.
A way to measure the ingredients. I recommend a scale and using grams, but you can use cups if you are careful in your measuring.
A pastry brush (not required, but helpful)
Cooling rack (not required, but helpful)
Sparkling sugar (found in the cake aisle and not required, but really pretty)
An oven, of course.
The recipe which is given below.
---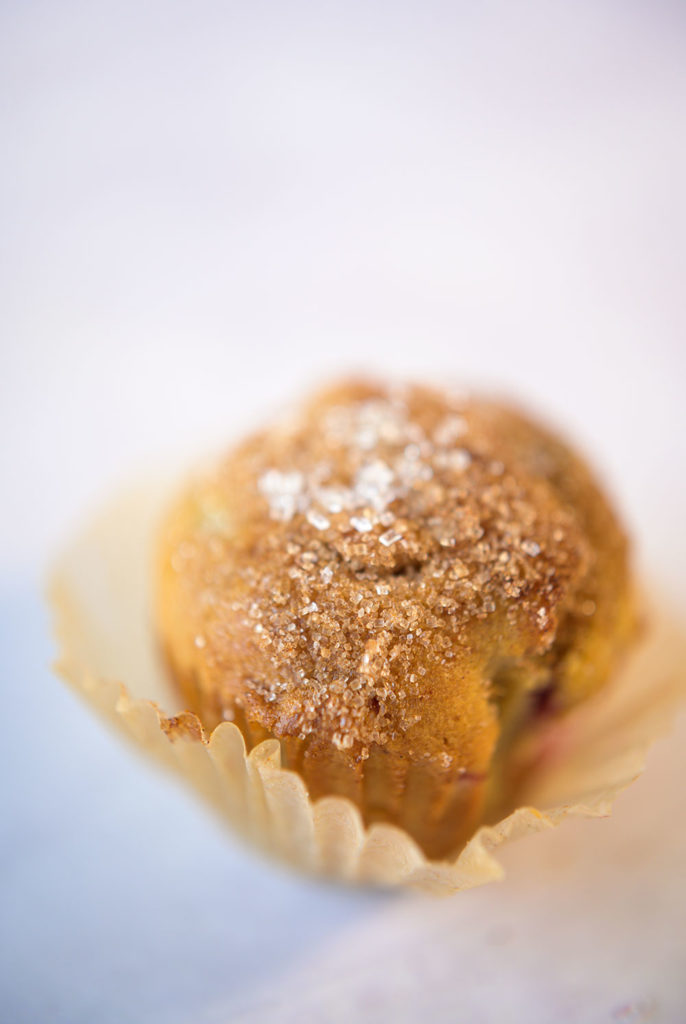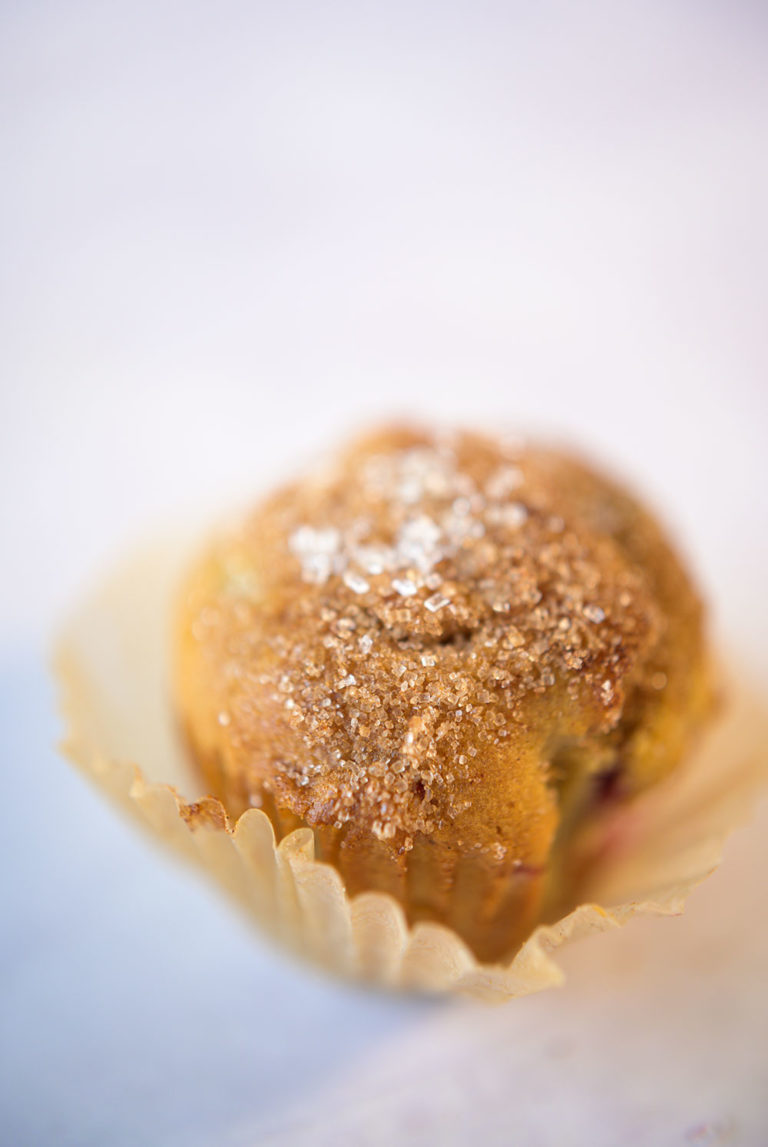 ---
Techniques you will use to mix the muffins:
Have your ingredients at room temperature (68 degrees F) before starting.
The creaming method, which means to cream the butter, sugar, and oil together. You can do this by hand, but it's a lot easier with an electric mixer. I use a stand mixer, but you can use can use a hand held mixer.
This recipe uses milk in the batter, and it's good baking practice to alternate the addition of the dairy with the flour at the end. You will always begin and end with the flour. This means, you put in a third of the flour and let it mix a little and then add half the milk. Let this incorporate, then add half the remaining flour, mix, add the rest of the milk. When all of that is incorporated, you will add the remaining flour. It is important the mixer runs on low and that you do not over beat the batter.
While we are on the subject of milk, I always use buttermilk in my baking. ALWAYS. It adds a lightness and extra flavor that straight milk is not going to match.
Also remember to scrape down the sides of your bowl throughout the mixing process. Scraping down the sides is a very important part of mixing, so don't neglect this step.
If you add a mix in, like berries, toss them first with a tablespoon or two of either flour or powdered sugar. This will ensure the berries distribute throughout the the muffin and that they don't all sink to the bottom. If you don't coat, the mix ins will sink to the bottom, and we want the berries evenly throughout each muffin. This also applies to chocolate chips which can be mixed into a muffin.
Fold in your mix in, especially berries, so they distribute throughout the batter. Additionally, you are gently folding so the berries do not break. We want them to stay in one piece and not break during mixing.
A cookie scoop is a good way to get the batter into the muffin pan. It helps to get even amounts in the cups so they bake evenly. If one muffin is significantly larger or smaller than the others, they won't be baked the same. We want them all to be the same.
Bake the muffins for the recommended time and then check them with a cake tester or a knife. When the knife comes back clean, the muffins are done. Don't over bake.
---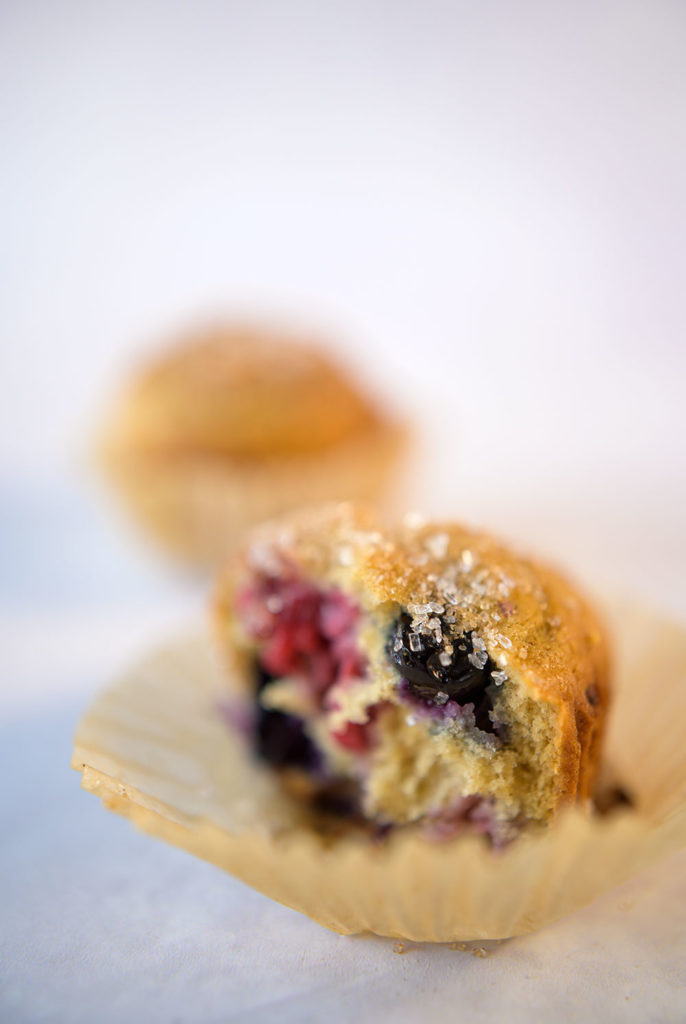 ---
Once the muffins are baked, let them cool for a few minutes before putting them on a cooling rack (or a large plate). They are delicious like this, but if you would like to take them one step further, you can add a delicious topping.
Here's how to apply the topping:
Melt the extra butter in a small pan.
Mix the extra sugar and cinnamon together in a small bowl.
Going one muffin at a time, using the pastry brush, brush the muffin top with the melted butter and then invert the muffin to dip the melted top into the sugar and cinnamon mixture.
For extra sparkle and crunch, sprinkle on sparkling sugar while the muffin is still "wet" from the melted butter.
Enjoy!
---
---
That's how you make this basic, but so delicious muffin recipe that allows for all sorts of variations. Blueberries or chocolate chips are the usual suspects for something like this, but you can also make them plain. Sometimes children are in a picky stage and don't want "things" in their food, so baking this basic muffin plain should keep them happy. And you can feel good about serving them to your family, because you know what's in them.
Enjoy! And let me know what your favorite mix ins are for your muffins!
---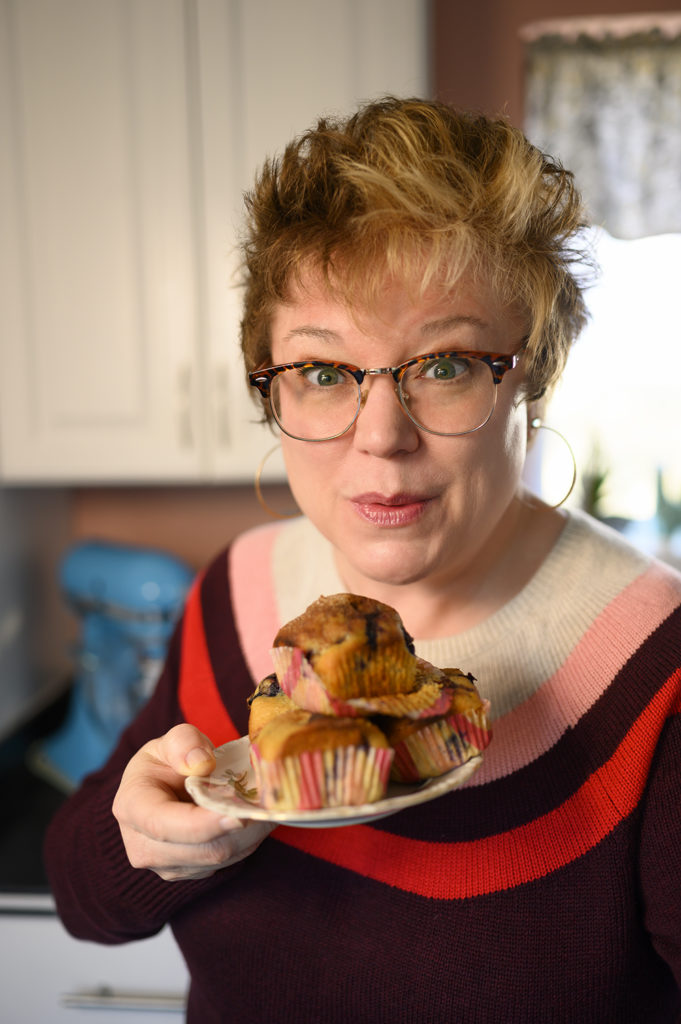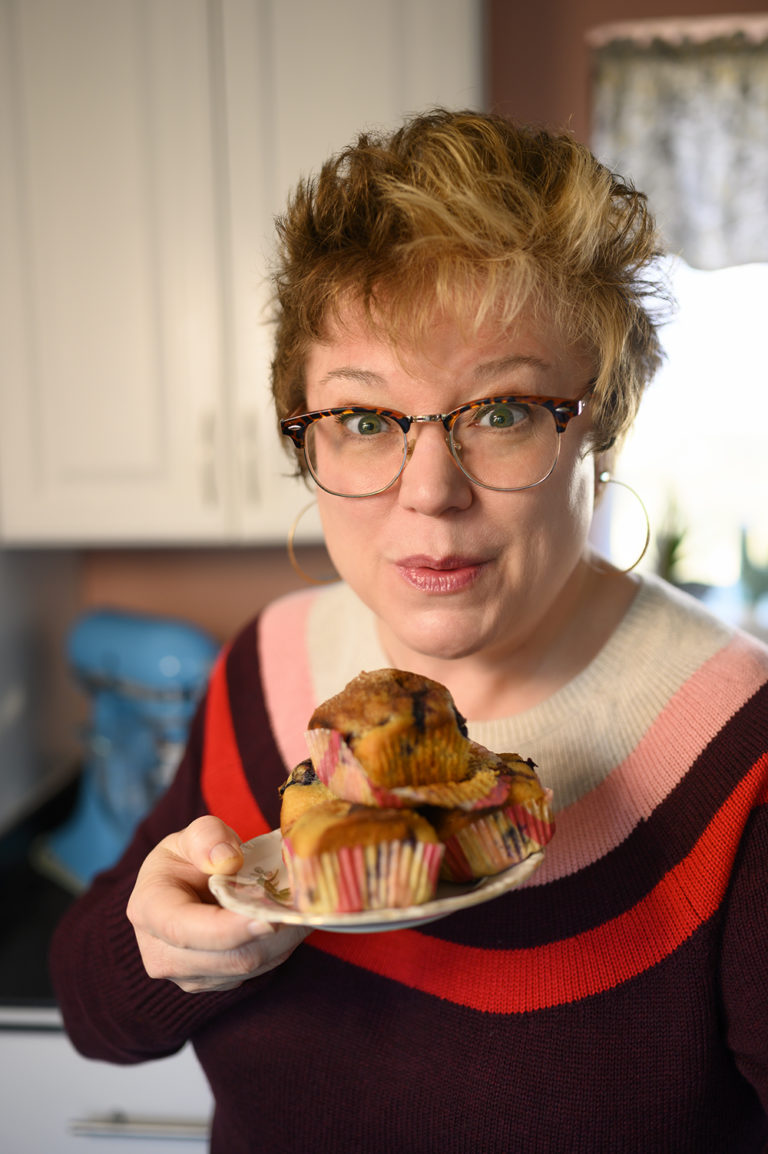 ---
Print
Basic Muffin Recipe with variations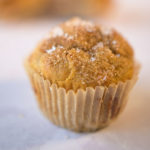 Basic Muffin Recipe with Variations
Author: PattyMac
Prep Time:

15

Cook Time:

15

Total Time:

30 minutes

Yield:

15

muffins

1

x
Category:

dessert

Method:

baking

Cuisine:

American
Scale
Ingredients
For the Muffins
1/4 cup

(57g) butter

1

/4 cup (50g) vegetable oil

1/2 cup

(99g) granulated sugar

1/3 cup

(71g) brown sugar

2

large eggs

1 cup

(227g) buttermilk

2 2/3 cup

(319g) all purpose flour

1 1/2 teaspoon

s baking powder

1/4 teaspoon

baking soda

1

to

1 1/4

teaspoons ground cinnamon, to taste

3/4 teaspoon

salt 1 teaspoon vanilla extract

8

–

10

ounces of the mix in of your choice. Here I used Blueberries and few raspberries
For the Topping:
2

–

3

tablespoons melted butter

3 tablespoon

s granulated sugar

1 tablespoon

cinnamon
Instructions
Preheat the oven to 425°F.

Lightly grease a standard muffin tin. Or line with 12 paper or silicone muffin cups, and grease the cups with non-stick vegetable oil spray; this will ensure that they peel off the muffins. Or use the tip I share in the video for the best liners.

Cream together the butter, vegetable oil, and sugars till smooth.

Add the eggs one at a time, beating to combine.

Whisk together the flour, baking powder, baking soda, cinnamon, salt.

Stir the flour into the butter mixture alternately with the milk, beginning and ending with the flour and making sure everything is thoroughly combined.

Fold in the berries or the mix in of your choice.

To prevent the berries from sinking to the bottom of the muffin, be sure to follow my tip in the video!

Spoon the batter evenly into the prepared pan, filling the cups nearly full.

Bake the muffins for 15 to 17 minutes, or until they're a pale golden brown and a cake tester inserted into the middle of one of the center muffins comes out clean.

Remove them from the oven, and let them cool for a couple of minutes, or until you can handle them.

While they're cooling, melt the butter for the topping (this is easily done in the microwave).

Use a pastry brush to paint the top of each muffin with the butter, then sprinkle with the cinnamon-sugar. Or simply dip the tops of muffins into the melted butter, then roll in the cinnamon-sugar. For added sparkle, use the coarse sugar I show you in the video.

Serve warm, or cool on a rack and wrap airtight. Store for a day or so at room temperature.
Notes
The instructions and tips are very thorough in the blog post itself, so please take the time to review those steps and the video carefully. While it seems like a LOT, it's not so over whelming once you have done it a few times. I provide a lot more information than your usual food blogging site, because this is an education and learning site, so the instructions are geared towards people trying to learn processes. This is different from someone who just looking for a garden variety recipe. 
The basic recipe is adapted from King Arthur Flour who is one of my favorite sites for recipes, information, ingredients and tools. They are amazing!
Keywords: basic muffin recipe with variations, blueberry muffin recipe, bake muffins at home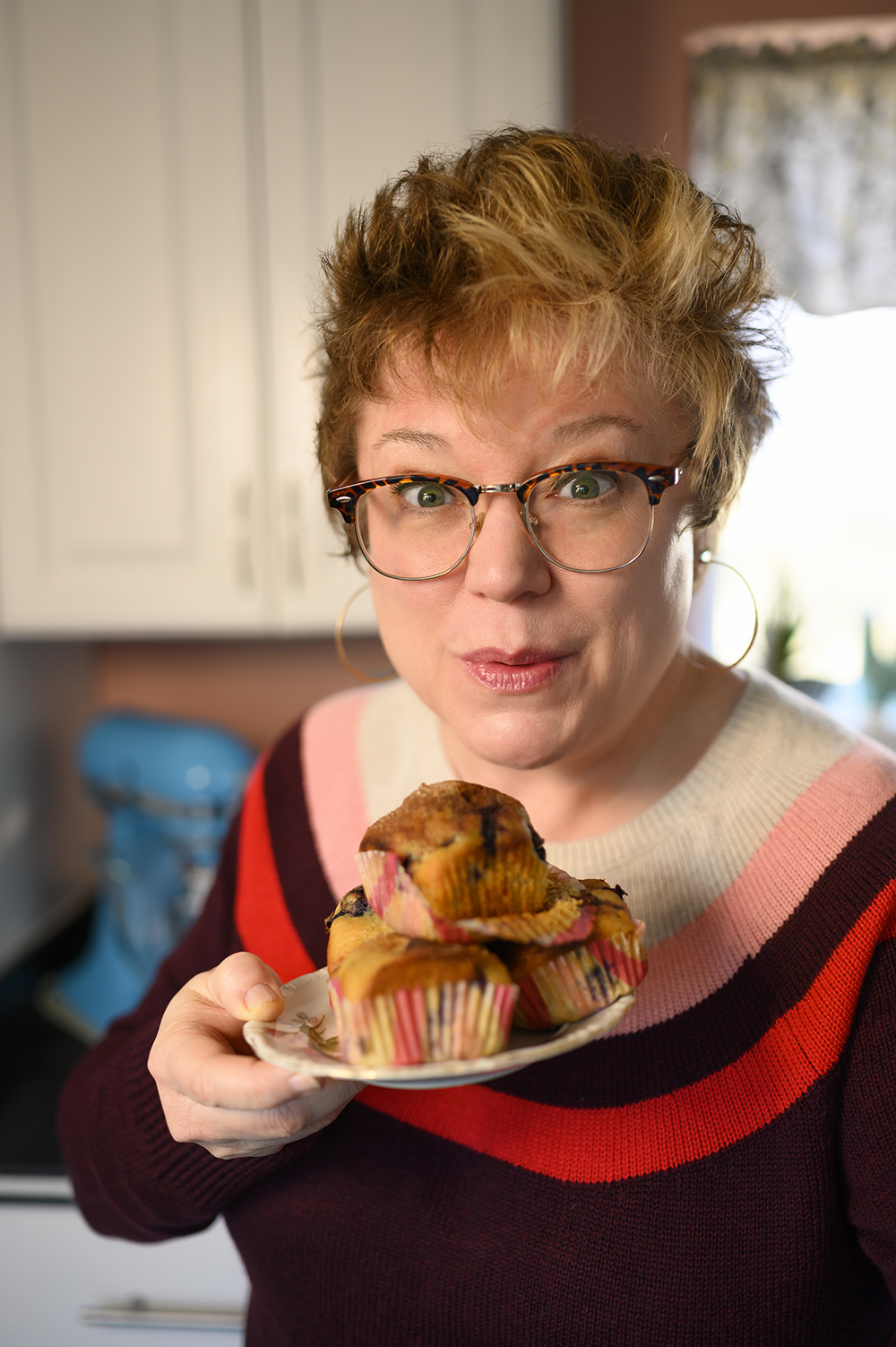 Hi there, I'm Patty.
Sewist, baker, maker
I love figuring out new ways to use pom poms, where I can stash more fabric, and I'm always wondering what to bake next…chocolate or lemon? When not dreaming up new things to make (or bake), I love riding my beach cruiser on the Boardwalk, escaping to mid week movie matinees, and planting new things in my tiny but mighty container garden.