1o Charming Easter Bunny Craft Ideas
Inside: Enjoy this curated collection of 1o Charming handmade Easter Bunny Craft Ideas. Each craft is shown with a clear picture and link to the original shop or blog post where you can learn more.
This is Sally's 4th Easter.
Behind that mop of curls is a precious child eagerly anticipating a morning of Bunny delights and treasures. She's 4 years old once in a lifetime. Do you really want her Easter basket to be filled with pre packaged jelly beans and mass produced plastic toys shipped across an ocean in the hold of a container ship?
I didn't think so.
Today's post is a collection of darling Easter Bunny themed crafts you can make for your child (or grandchild). Because wouldn't you rather she has a handcrafted treasure made especially for her sitting on that pastel Easter grass with the colorful Robin's eggs and the big chocolate bunny?
---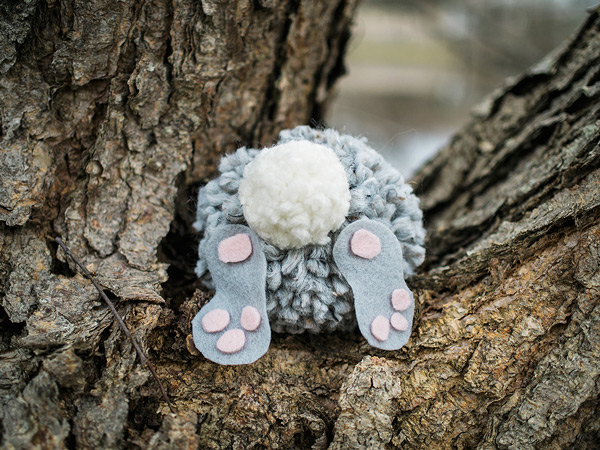 To start things off, meet the Topsy Turvy Bunny which my favorite little pom pom bunny for Easter. He's mischevious, but so quick to make. He can be put into an Easter basket or placed alongside eggs as part of the egg hunt.
---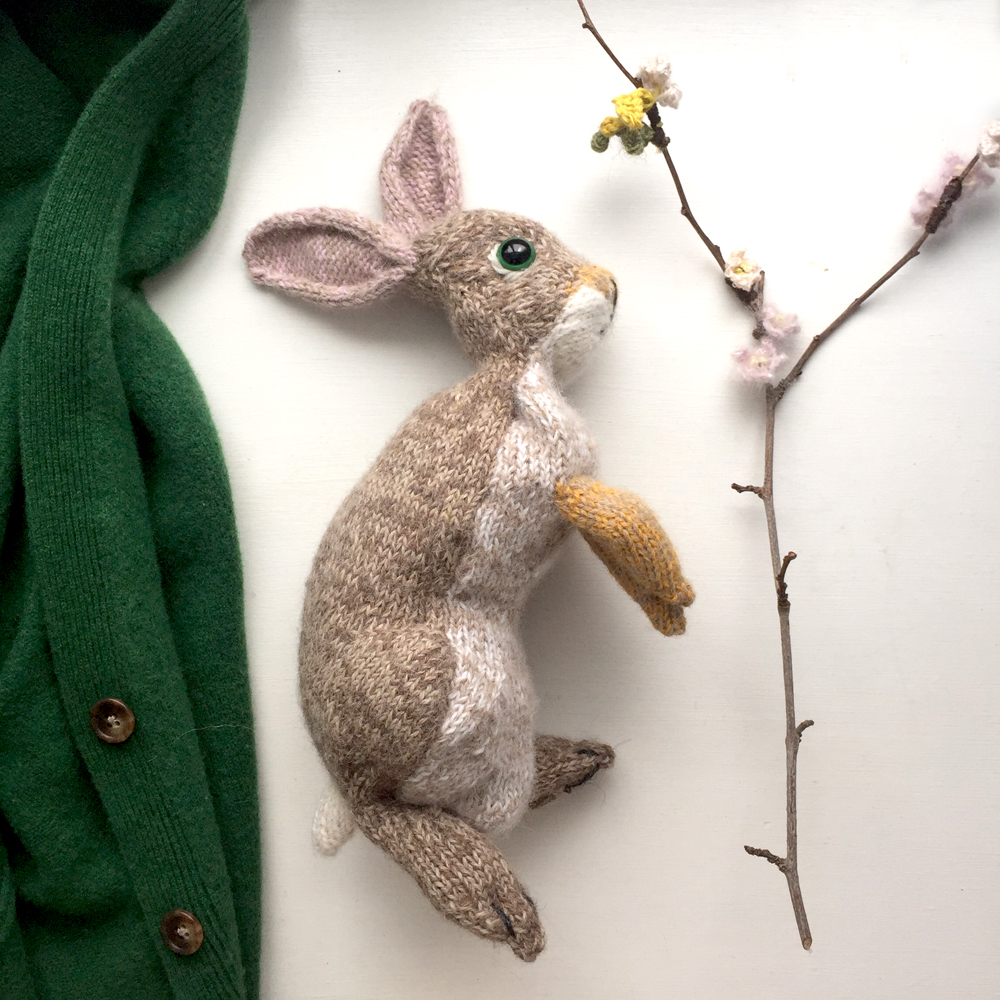 Knit this darling bunny rabbit from Dot Pebbles. She has a beautiful collection of knitting patterns in her whimsical shop on etsy.
---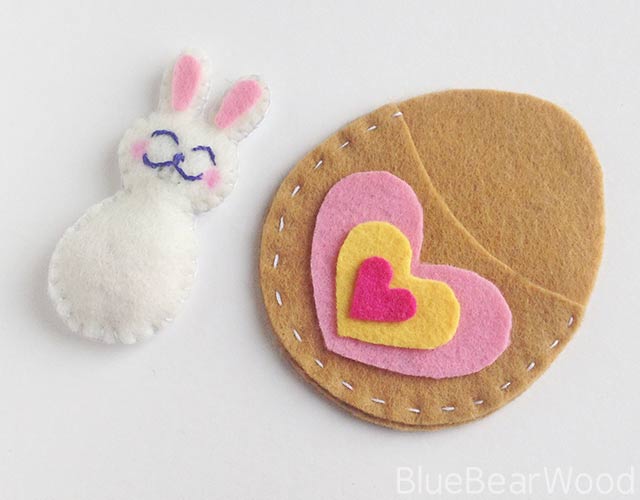 If hand stitching and felt crafts are more your speed (and I personally love this) then this darling bunny from Blue Bear Wood might be to your liking.
---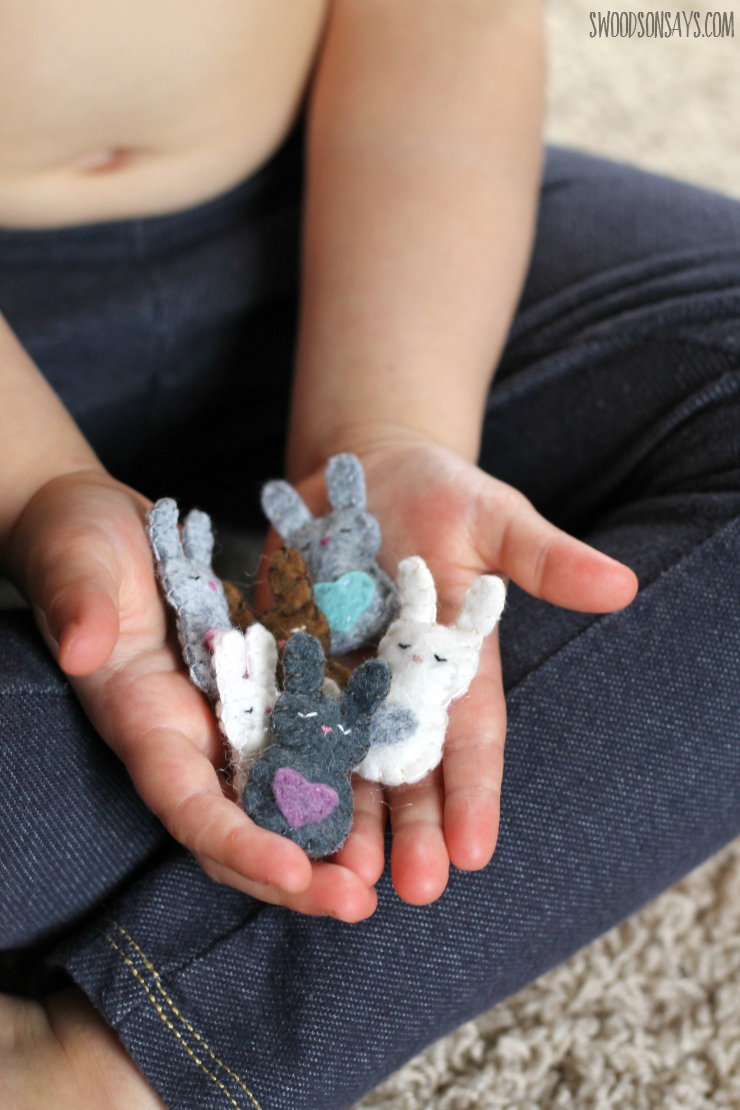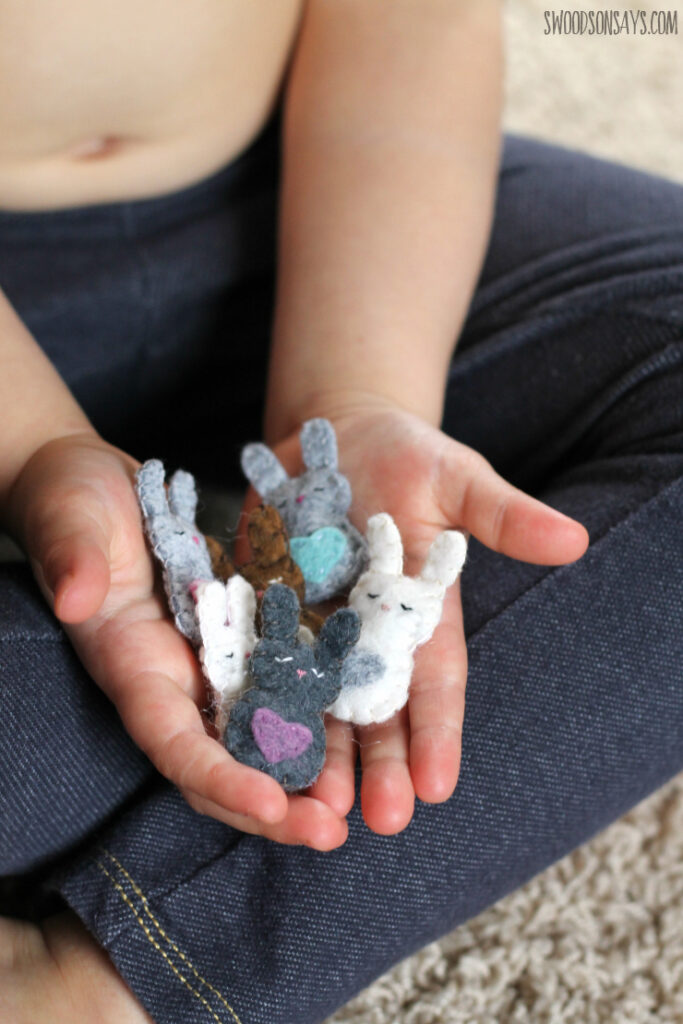 Swoodson Says has her version of a hand stitched bunny she calls Mini Pocket Bunnies. She also has a full pattern collection you can purchase to make a set of these darling felt animals.
---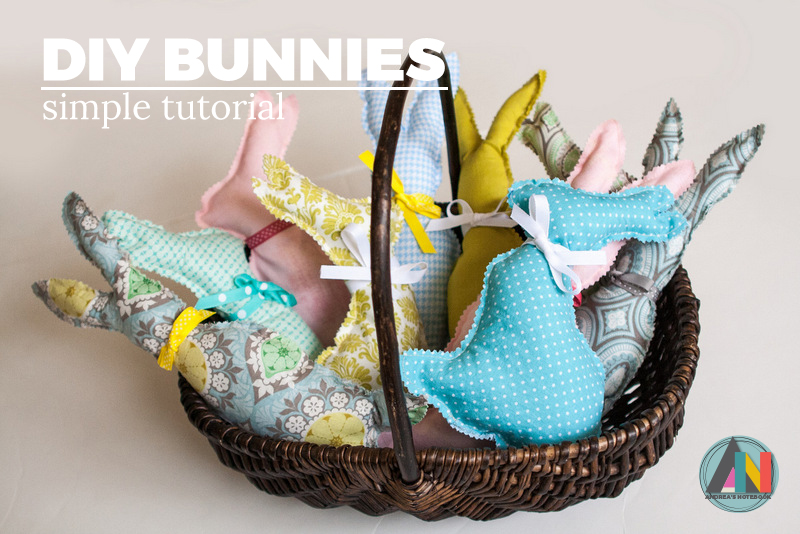 You might enjoy these adorable bunny pillows from Andrea's Notebook. They can be hand stitched or machine sewn.
---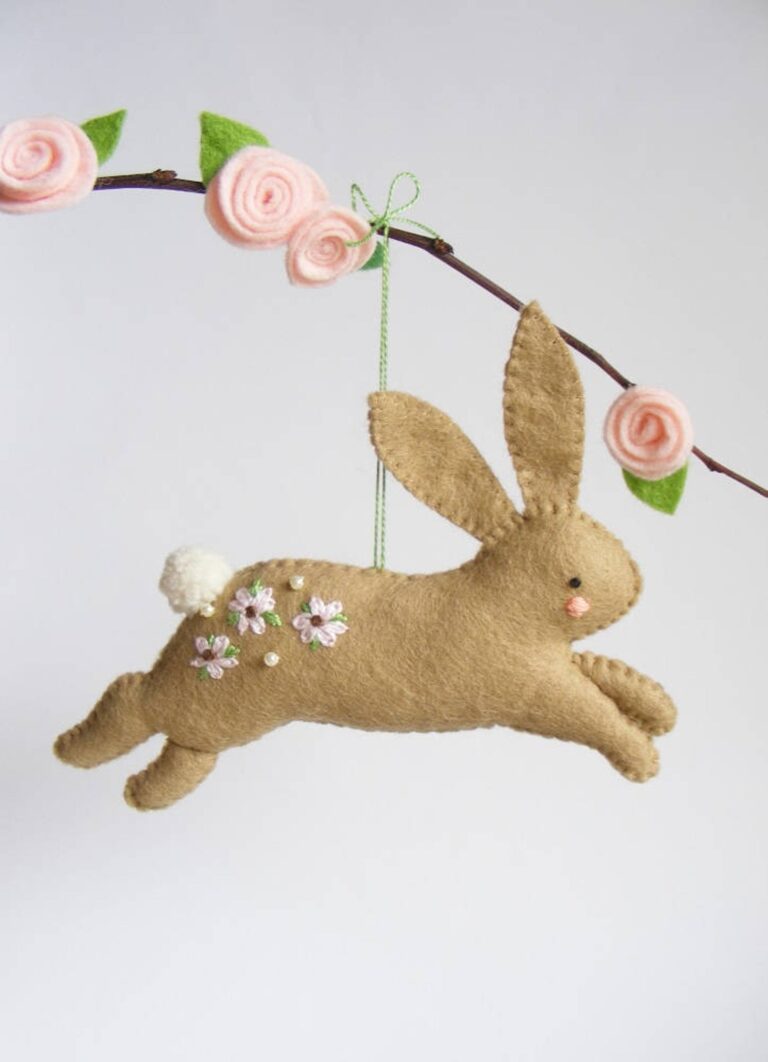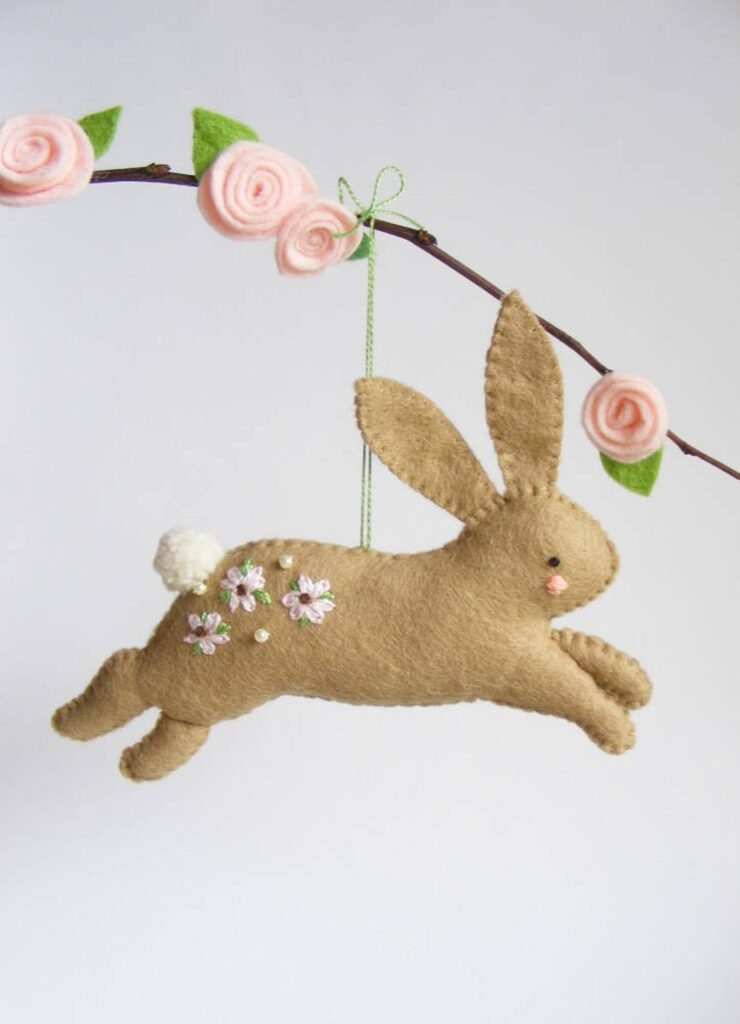 The pattern for this lovely spring bunny is in the shop on etsy run by Nuvolina Handmade. I'm tempted to get this pattern and make this one, myself. It's so pretty.
---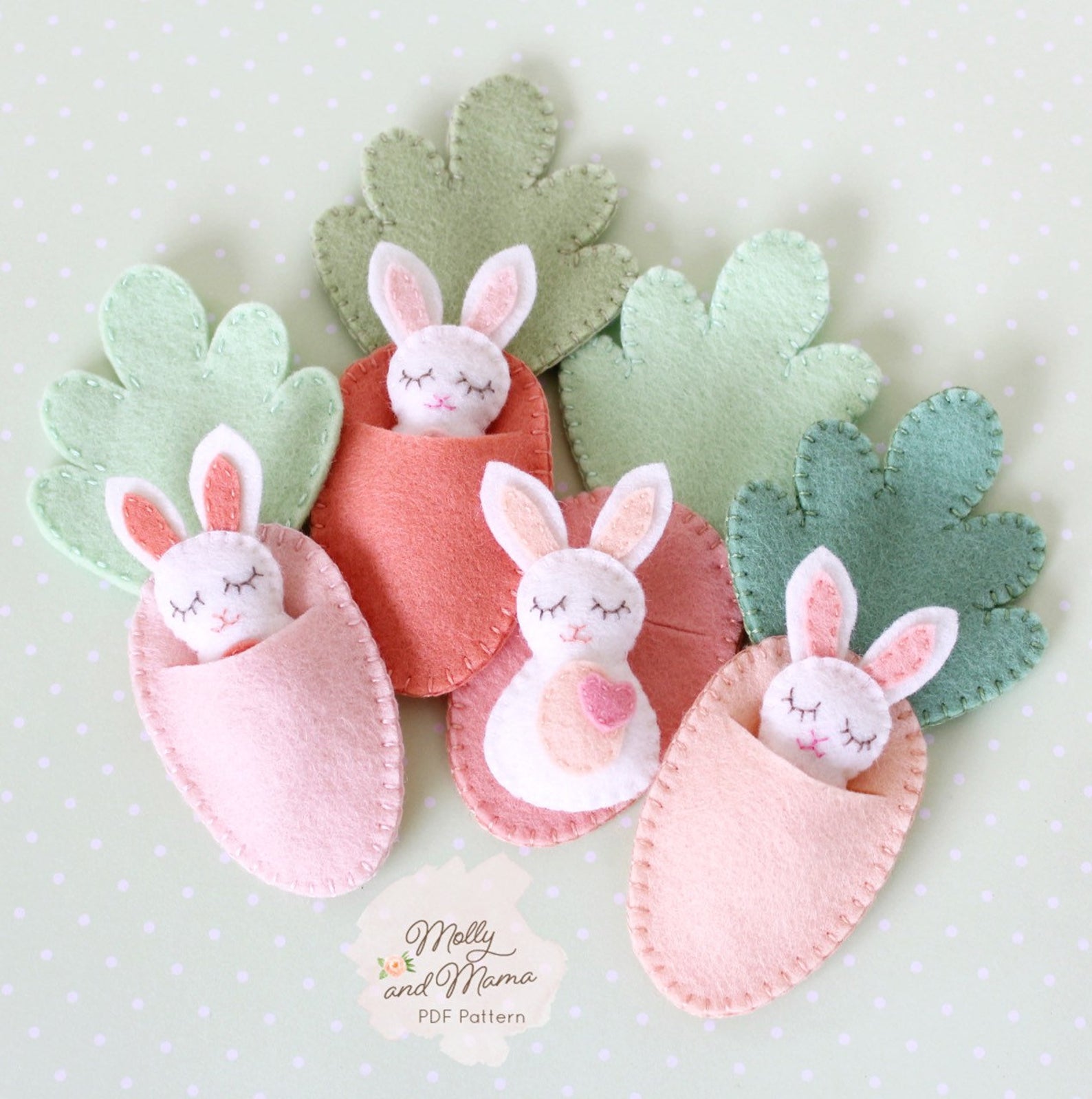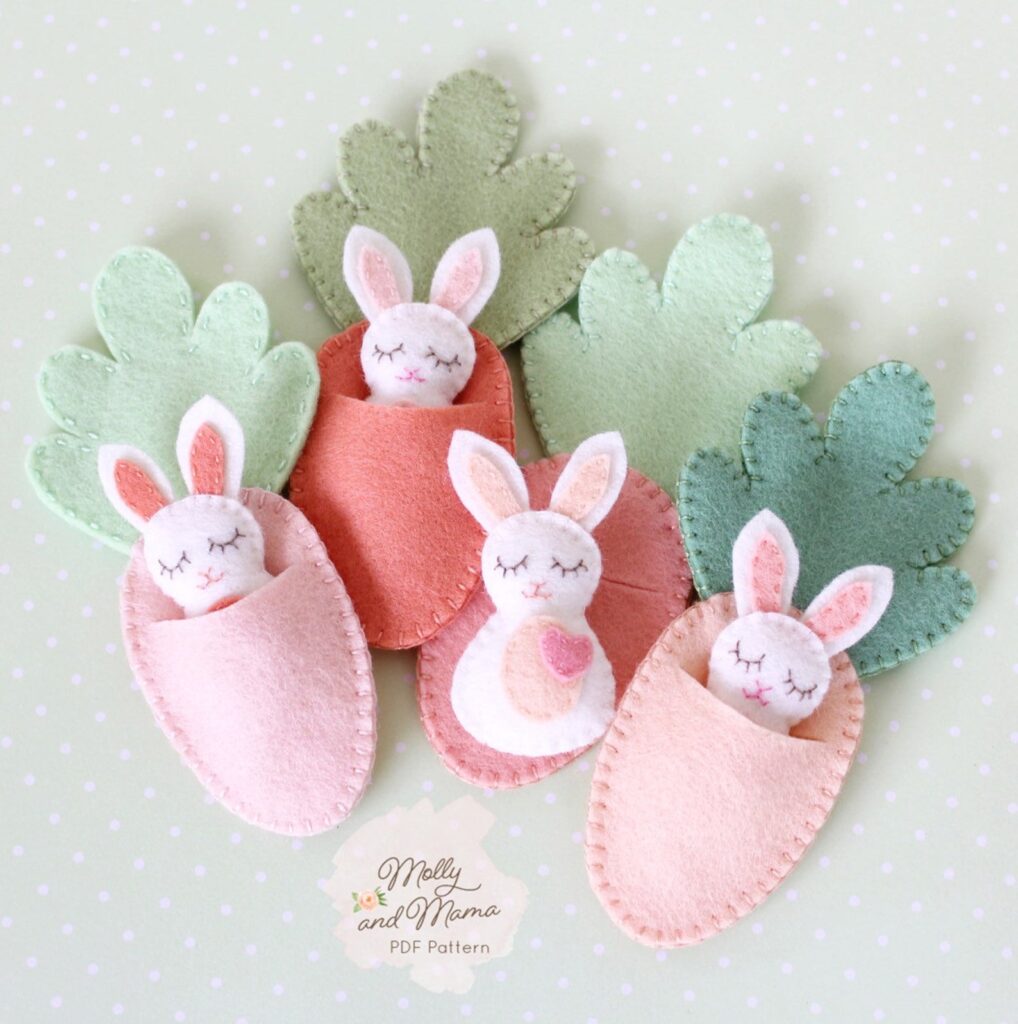 In case you haven't noticed, I have a love for hand stitched felt crafts. These sleepy bunnies from Molly and Mama really appeal to my heart.
---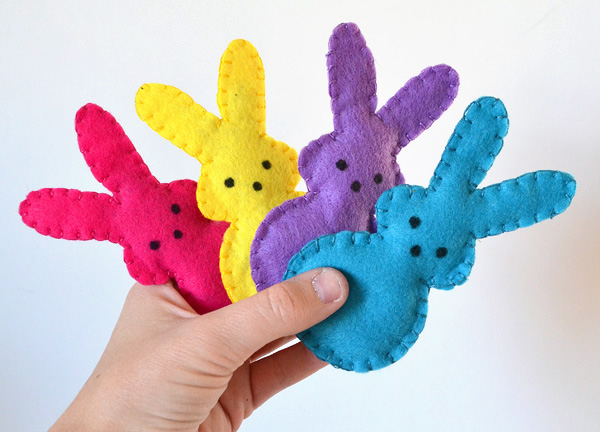 These colorful bunnies from Dream a Little Bigger are actually stuffed with catnip. In case your child is actually a cat. And may I just say, I'm totally on board with this idea!
---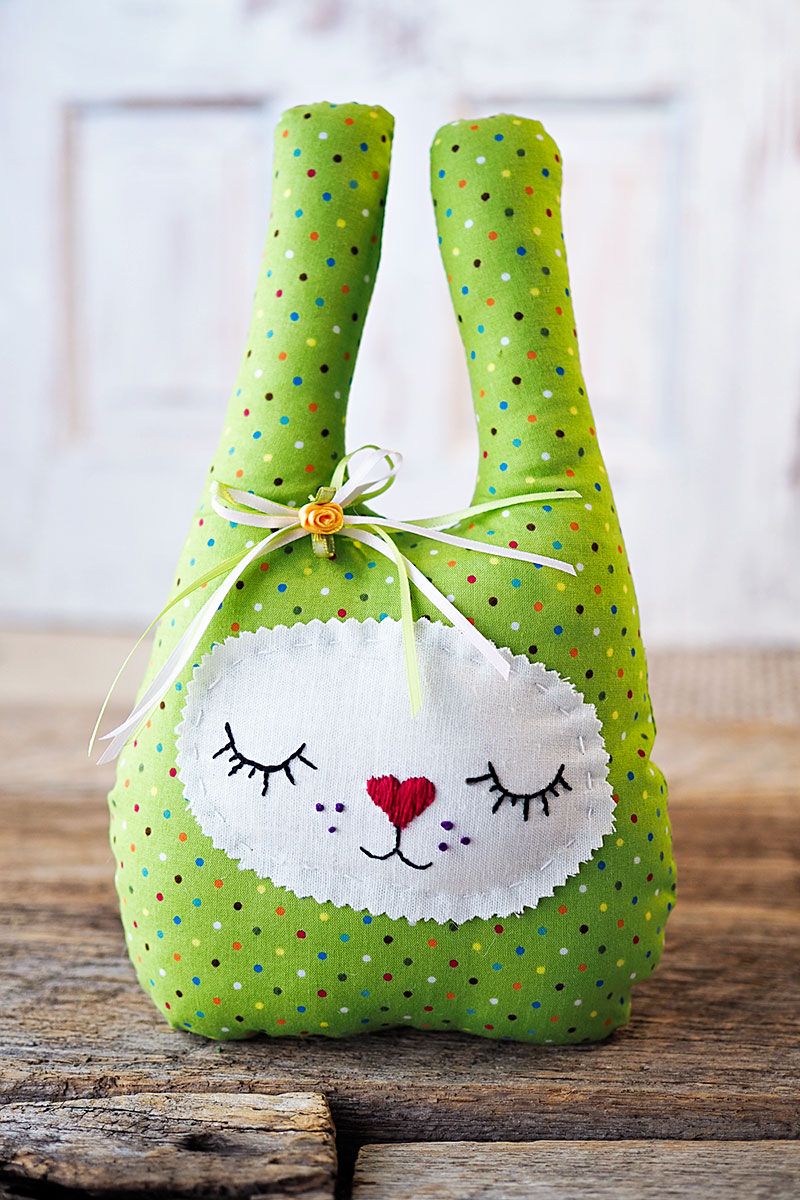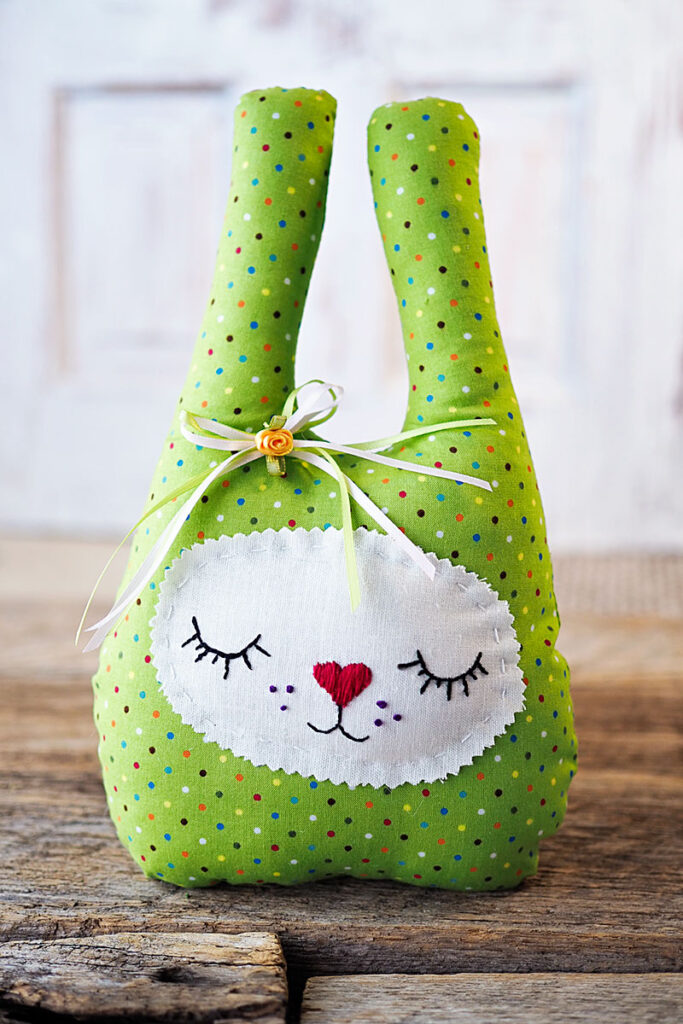 This is another pattern from my friend, Stephanie, of Swoodson Says. I love her Bandana Bunnies so much I've made them a couple of times. I've linked to her pattern and story above, and you can also read about my adventures sewing these softies by going here.
---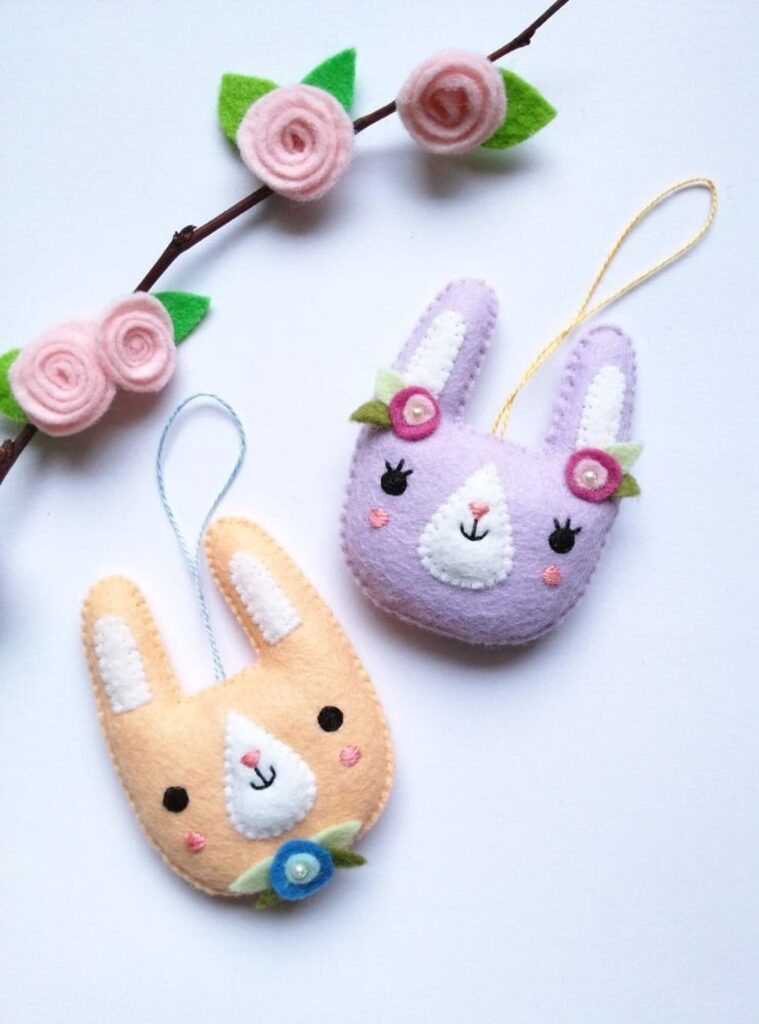 Last, but definitely not least, enjoy another darling bunny pattern from Nuvolina Handmade. Her felt patterns are very sweet, and I see several things I would love to make.
---
Wasn't that a wonderful roundup of Easter Bunny Craft Ideas? I hope you found something to put in your special child's Easter Basket that gives her a treasured keepsake. And more than that, a wonderful memory of you every time she rediscovers that hand made bunny over the years. This will be something that definitely sparks joy. 🙂
---

You might also like:
---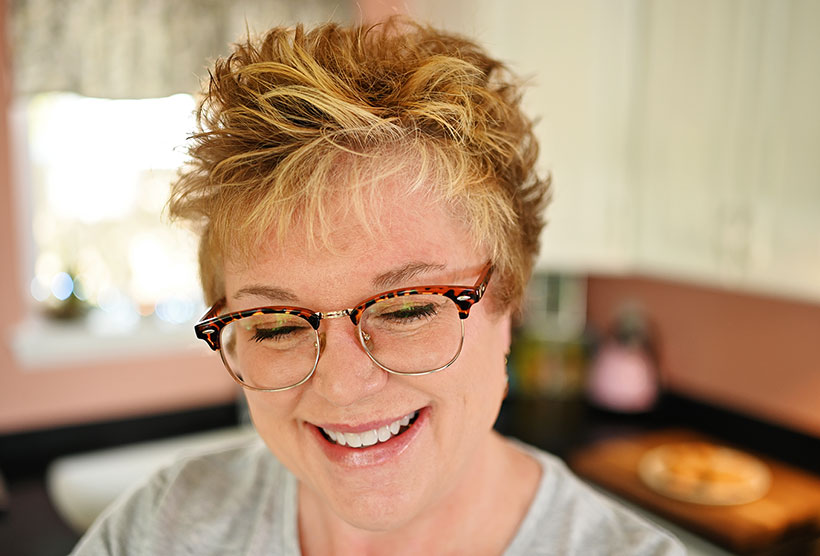 Hi there, I'm Patty.
Sewist, Baker, Maker
I love figuring out new ways to use pom poms, where I can stash more fabric, and I'm always wondering what to bake next…chocolate or lemon? When not dreaming up new things to make (or bake), I love riding my beach cruiser on the Boardwalk, escaping to mid week movie matinees, and planting new things in my tiny but mighty container garden.