How to wear your boring, knitted scarf (13 different ways)
Can we talk honestly for a minute? You know those terrible stereotypes surrounding people who knit? Well, let's not make it worse by wearing our precious hand knits in unfashionable ways. Let's get into how to wear that boring scarf with style. You spent HOURS knitting it, so you should be proud to show it off.
Knitted pieces are only boring to people who don't understand the mechanics of knitting.
These people are constantly mistaking your knitting for crochet, wasting HOURS every week mindlessly scrolling instagram while telling you they are much too busy to have the time to ever take up something like knitting, or best of all, they are telling stories about their great grannies making those Barbie dress toilet paper covers. Yes that is a real thing. Google it.
So dazzle them with your freshly knitted scarf by wearing it in a stylish way. It's pretty easy, and in this story, we'll take a look at 13 fun ways to wear a (boring) knitted scarf.
---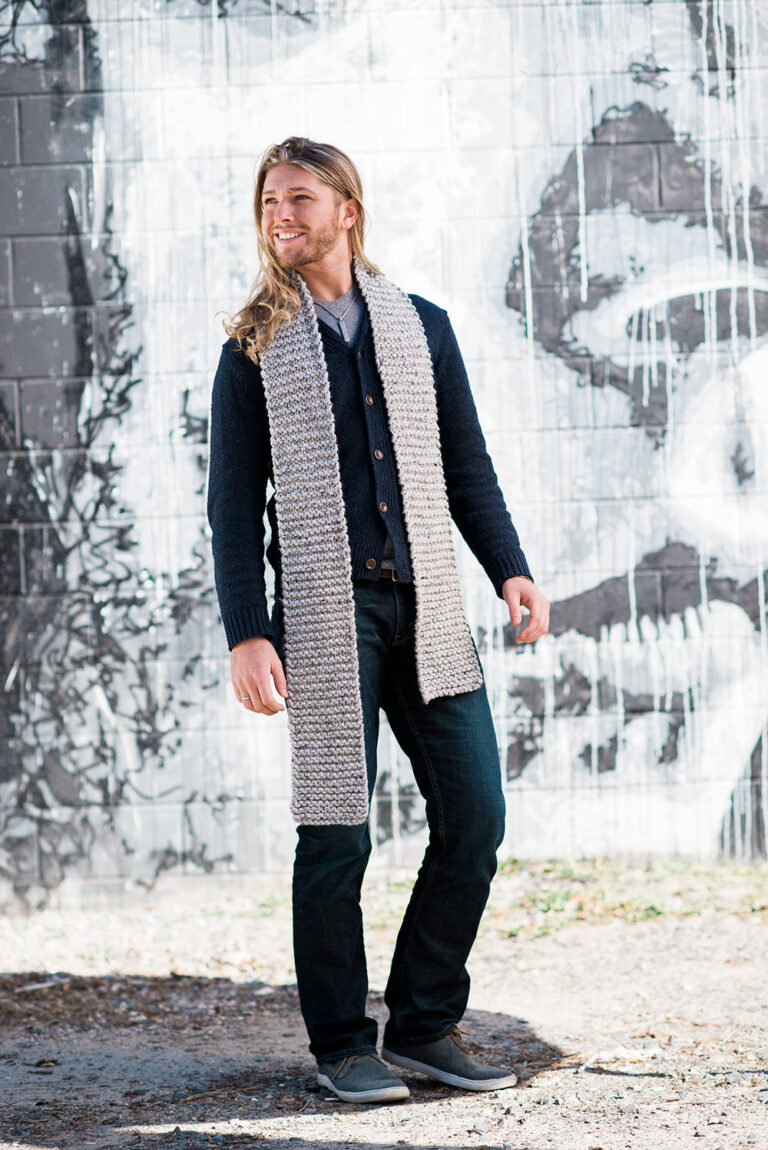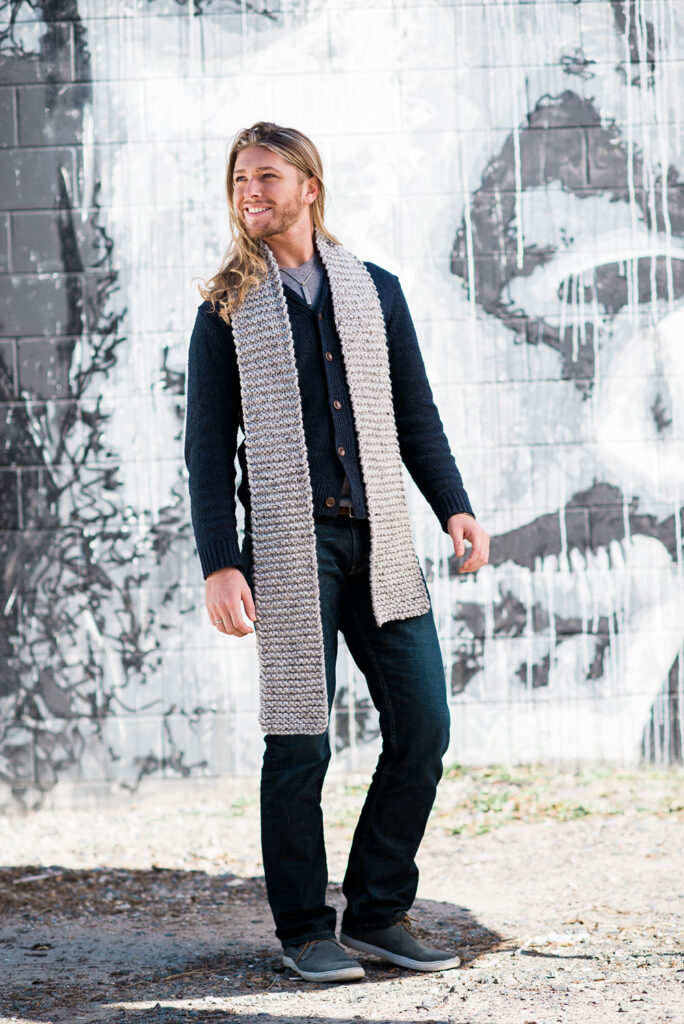 ---
Wear your scarf asymmetrically around your neck. Let it hang long, because a long scarf is so dramatic looking. And one side slightly longer than the other adds visual interest.
---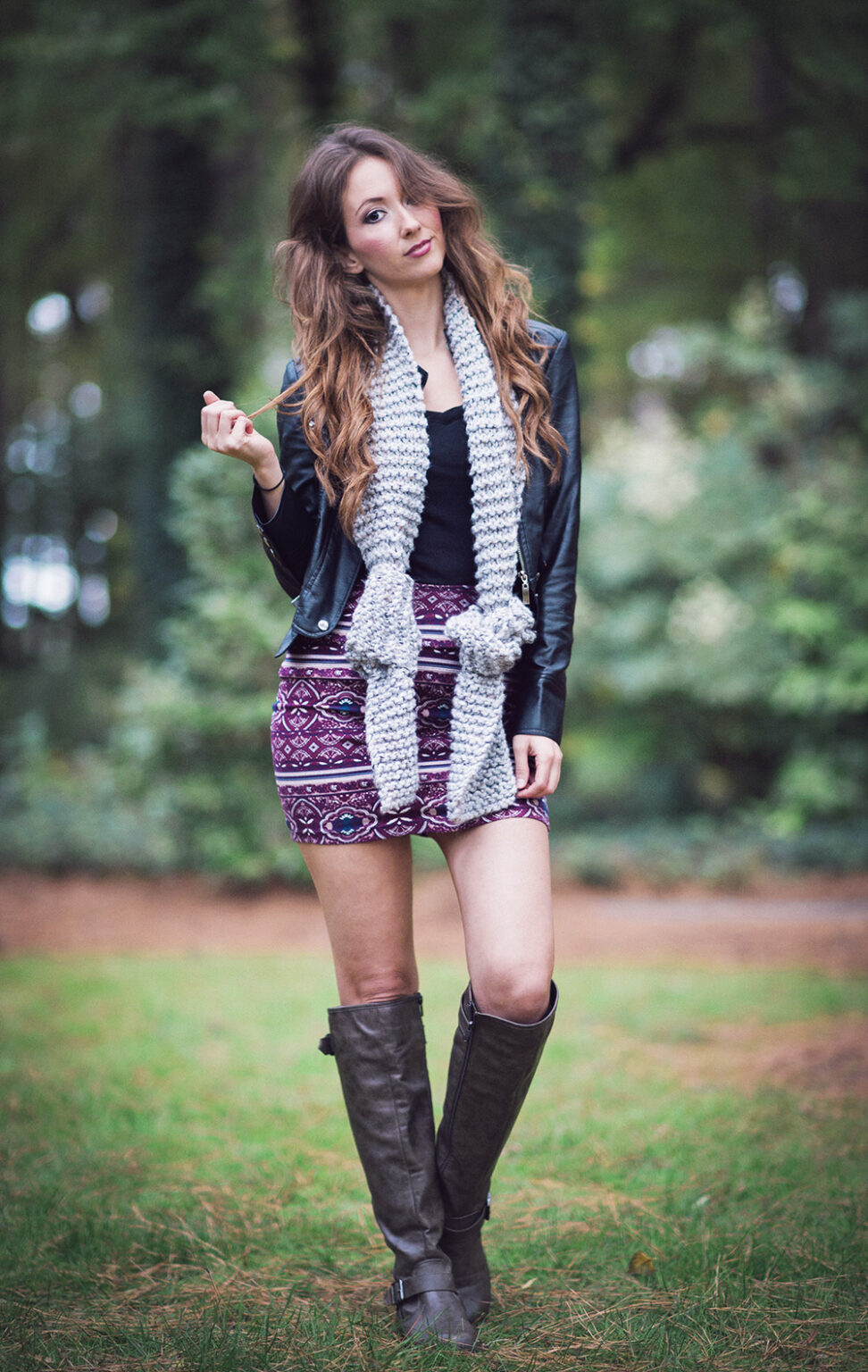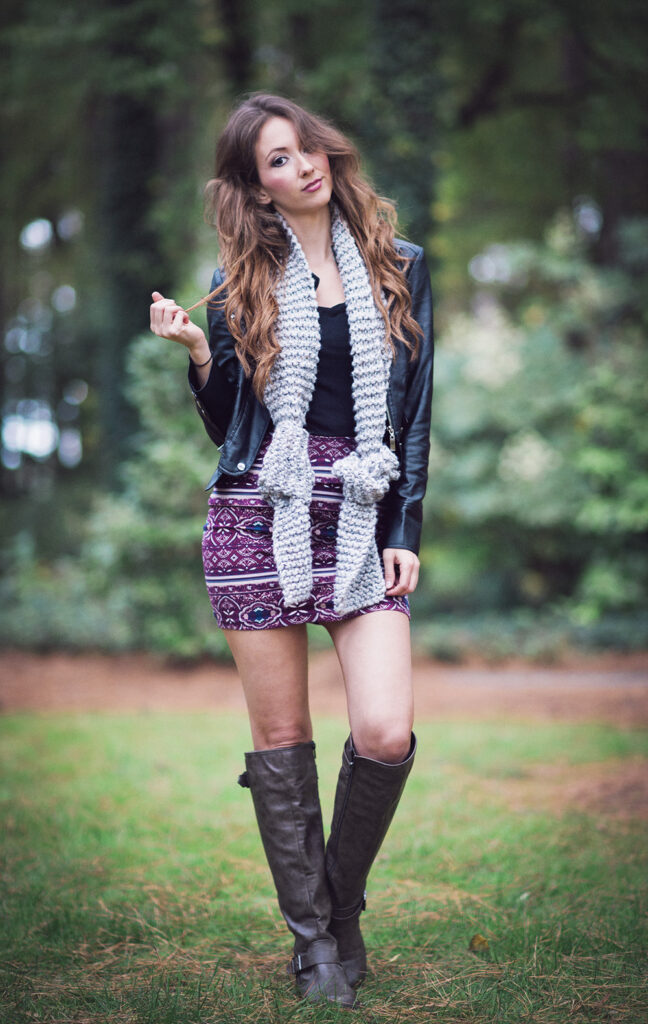 ---
2. Knot the ends of your scarf and hang it around your neck. The knots give the ends some weight and makes a simple scarf look elevated.
---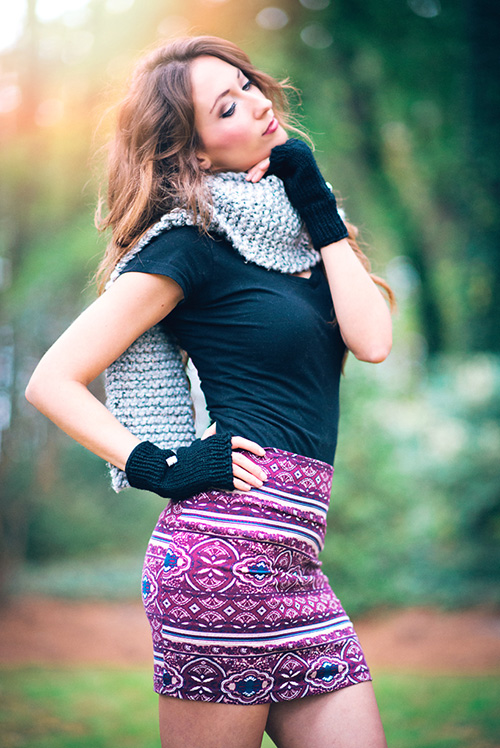 ---
3. Wrap the scarf a couple of times around your neck and let the ends drape down your back. This keeps you warm, looks really cool, and gets the ends out of your way.
---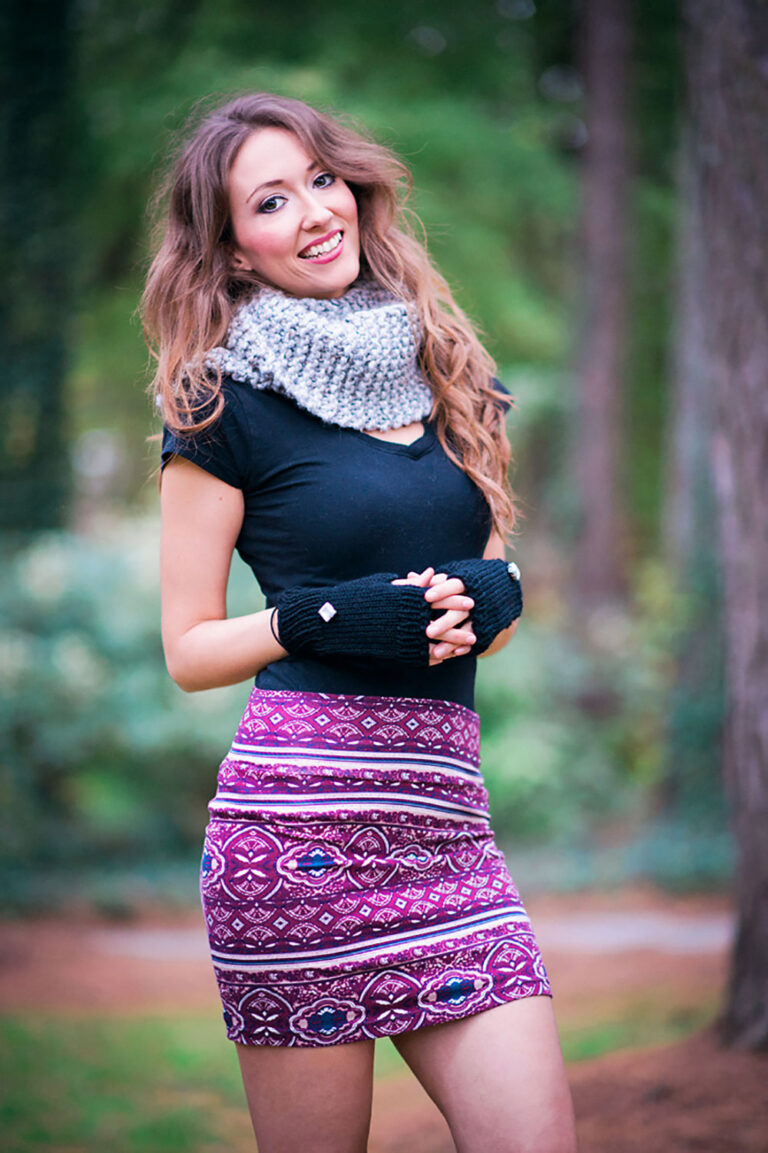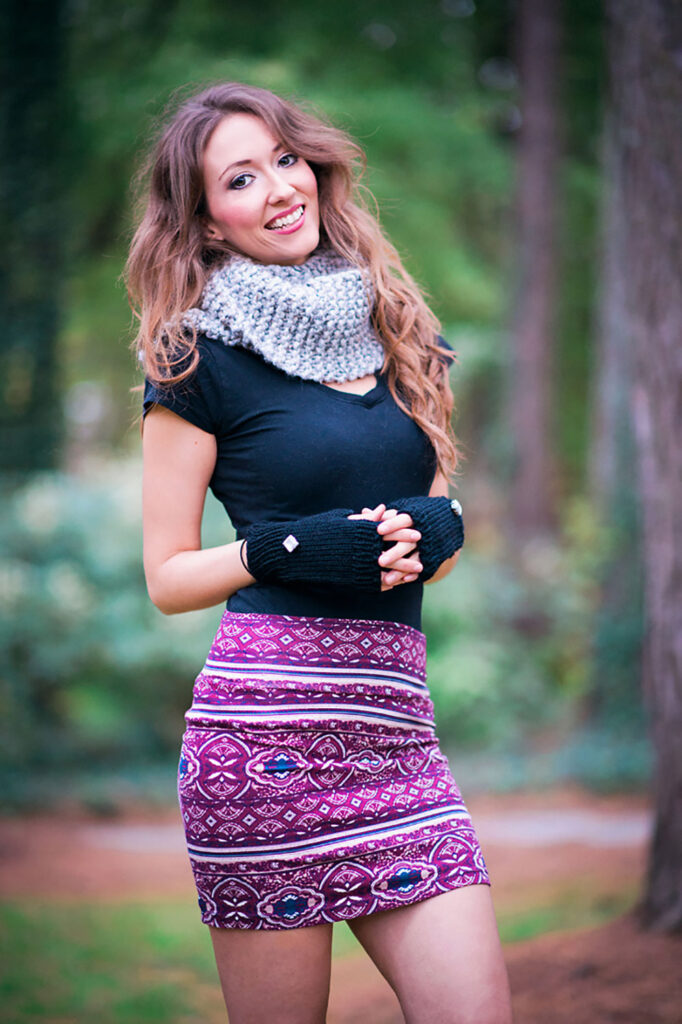 ---
4. Or keep wrapping and tuck the ends under the wrap, and you just turned your scarf into a cowl! This one is a personal favorite of mine.
---
---
5. Fold your scarf in half, wrap it around your neck, insert the tails through the loop and look like you just returned from a European holiday. Because this is a European way to wear the scarf. It looks great, and it keeps you super warm. Oh so continental.
---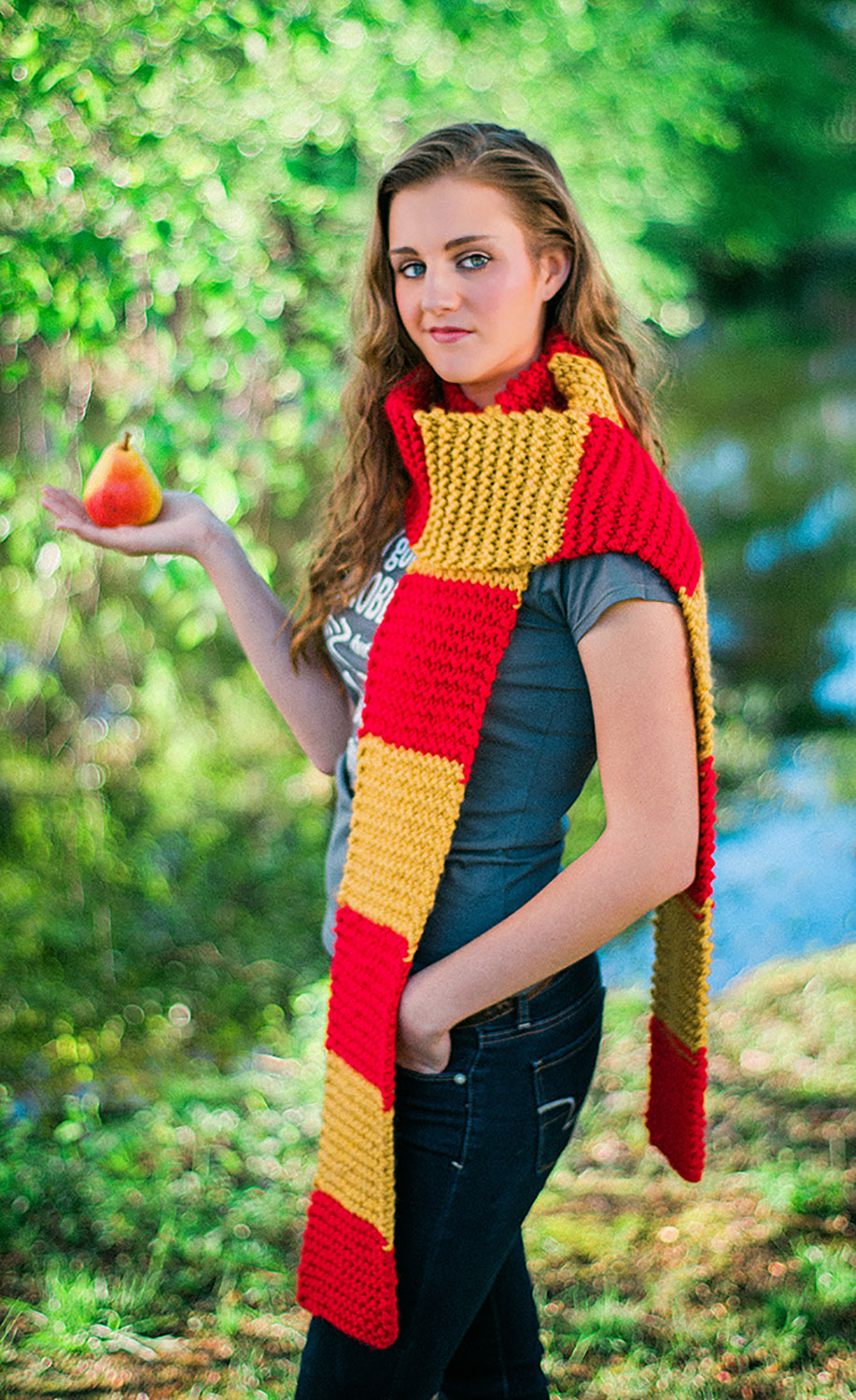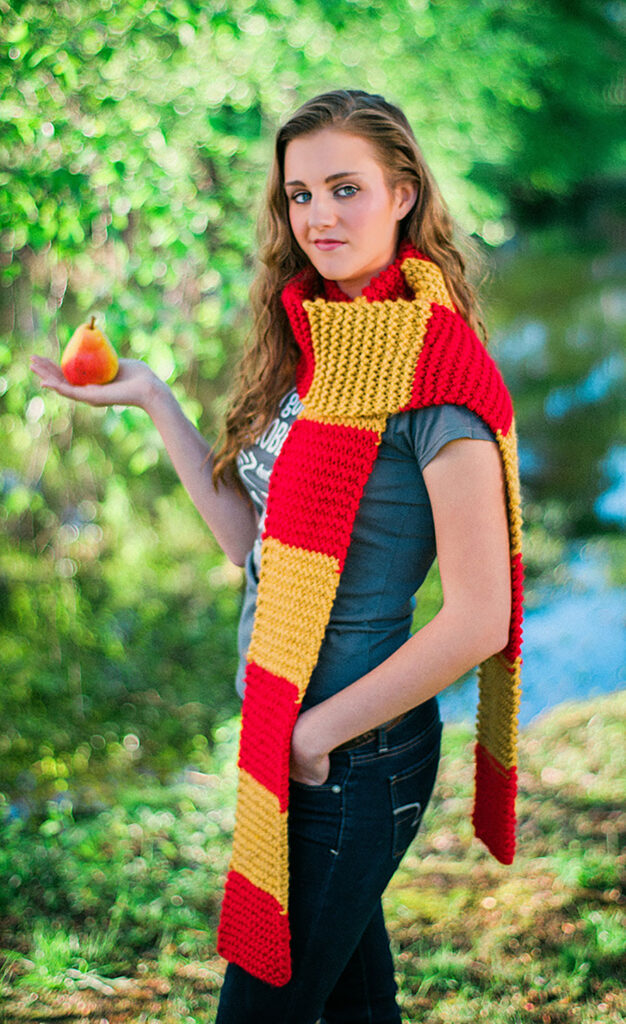 ---
---
---
7. Knit the same garter stitch scarf in a colorful, chunky variegated yarn and wear it with a soft, feminine dress. The soft brown jacket pulls this look together, and the rustic scarf looks great with the frilly lace.
---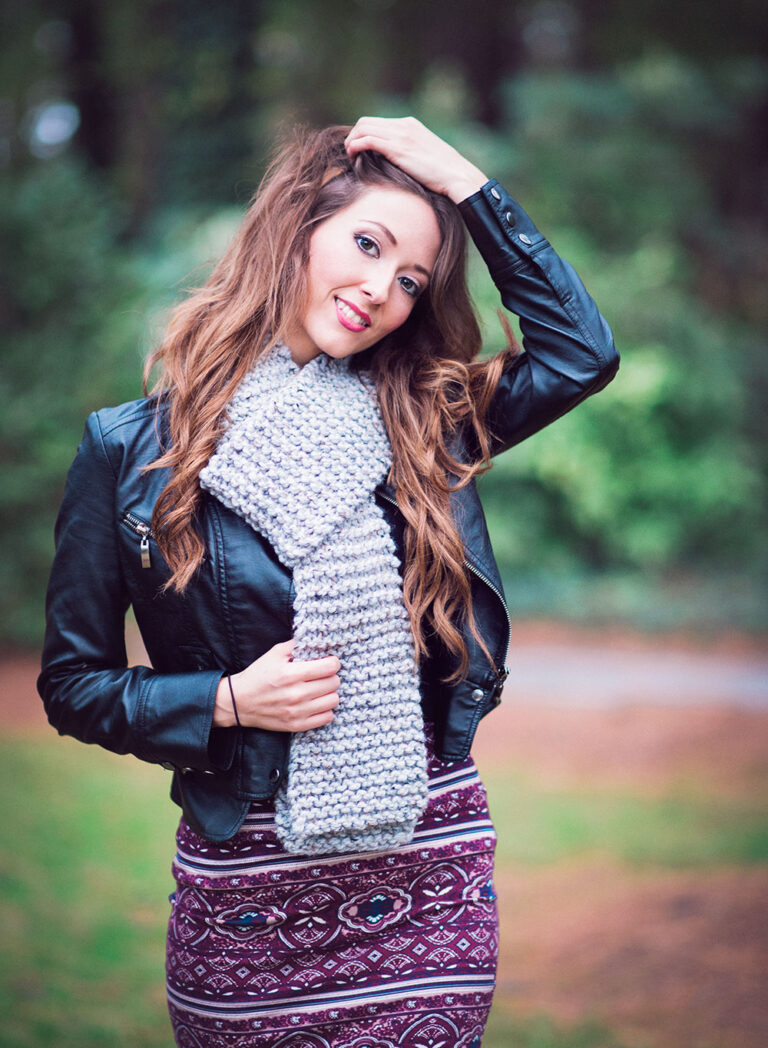 ---
8. Also, the scarf looks fantastic with leather. But doesn't everything look great with a black leather jacket?
---
---
9. If you are into Cosplay, then knitting your favorite character's scarf and wearing it with your costume takes your fandom totally next level.
---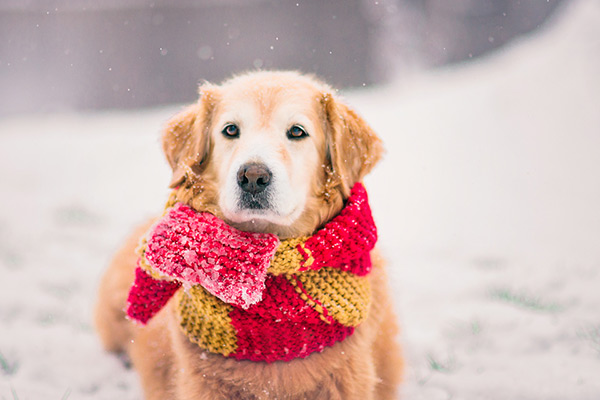 ---
10.I used to knit for my dog and he LOVED it. Hands down, the coolest way to style your scarf is to put it on your dog in winter.
---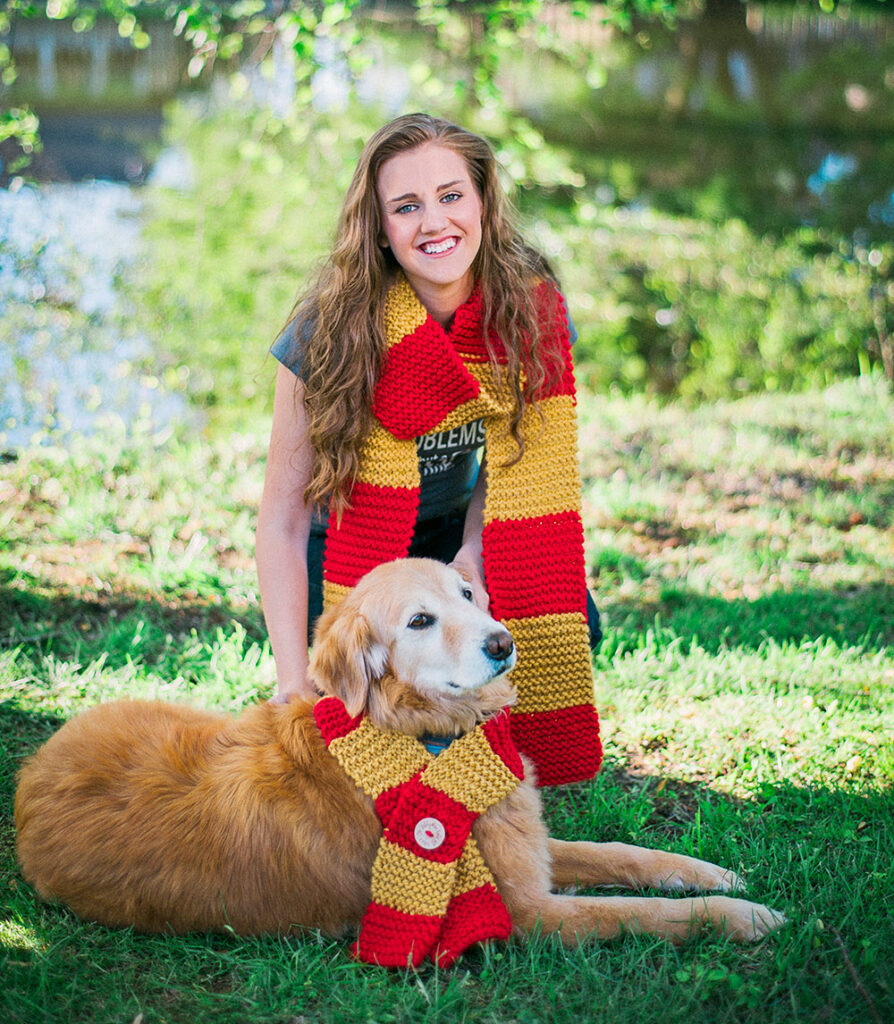 ---
11. Also, knitting matching scarves to wear with your dog is next level chic. Or is that geek? Who really cares, because THIS IS SO CUTE.
---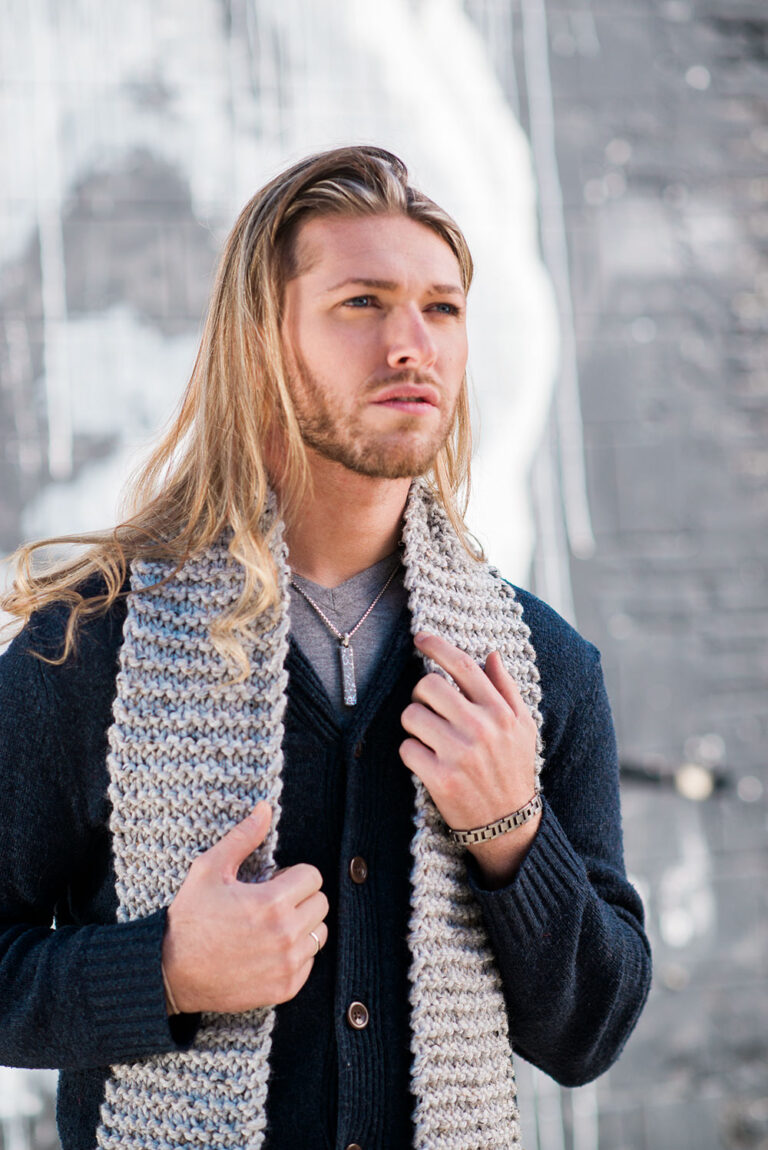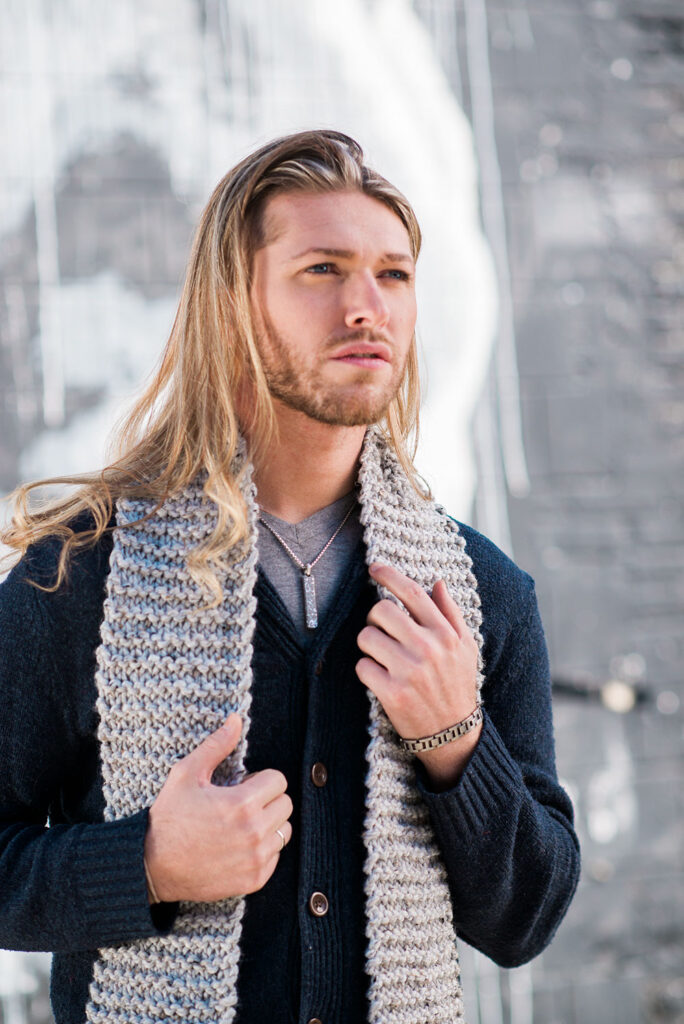 ---
12. Pair your chunky knit scarf with a beautiful cardigan. Mix some stylish jewelry, and your look is complete.
---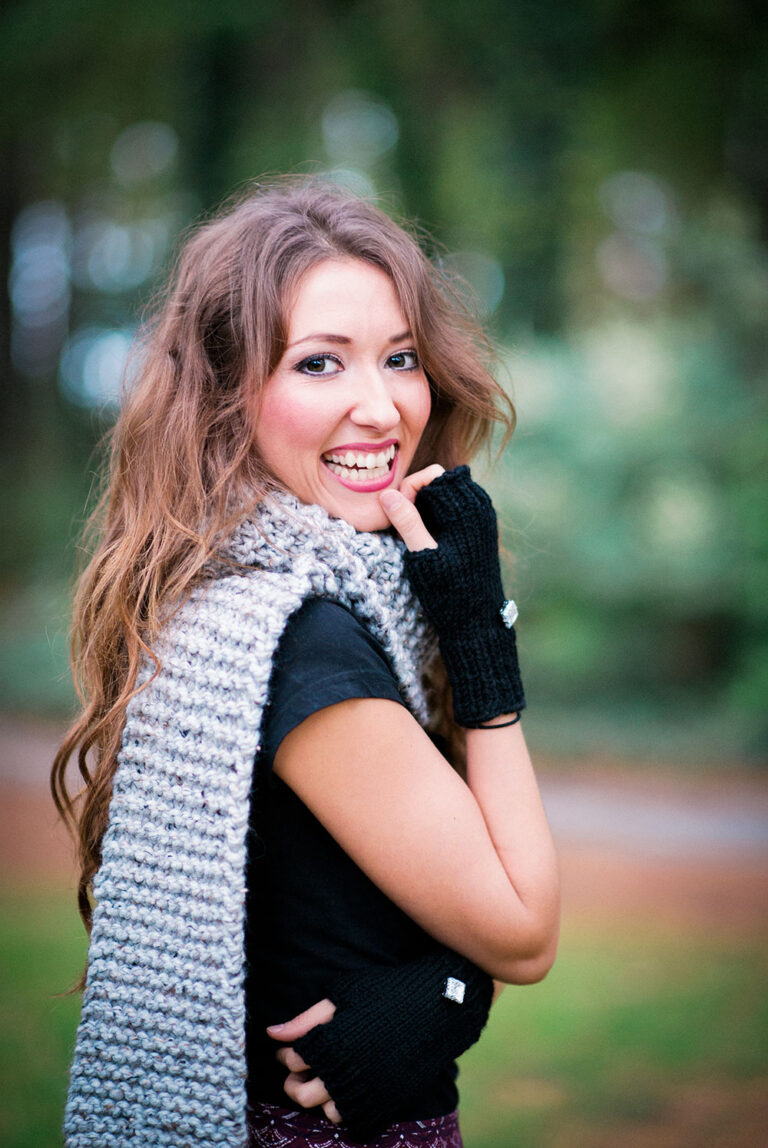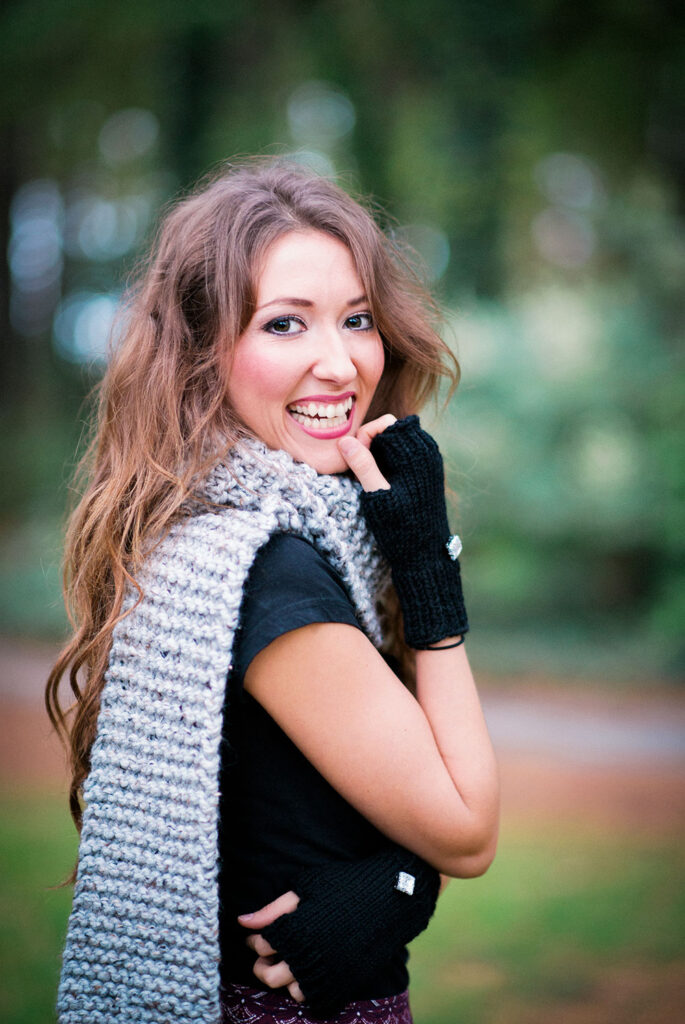 ---
13. And finally, my favorite way to style a knitted scarf is to greet the world with a friendly smile. Everything looks better when you are smiling. 🙂
If you made it all the way to the end, thank you so much and I hope this post gives you some style inspiration for your knitted scarf. BTW, if you are looking for a way to get started knitting, I have the perfect post for you right here.
Sometimes we make these projects and then have no idea how to actually wear them.
I knitted the scarves in all the pictures and took the photos on people I know in my local community…who just so happen to be professional models. Sometimes it's fun for me to take the pictures and enjoy the photography end of things. I hope you enjoyed it as well.
The handsome Golden Retriever was my dog, Willie. He went to the Rainbow Bridge in 2016, but he's still top of my heart. And the best knitwear model in the business.
---
You might also like:
---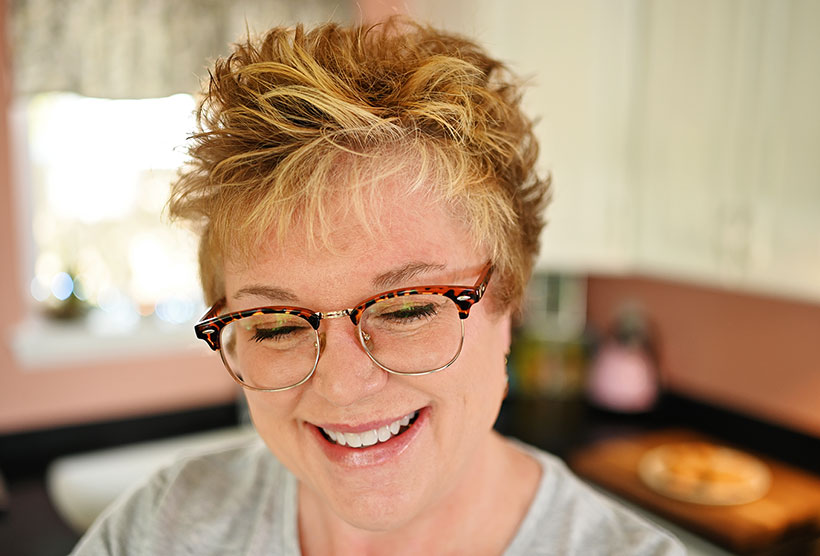 Hi there, I'm Patty
Sewist, baker, maker
I love figuring out new ways to use pom poms, where I can stash more fabric, and I'm always wondering what to bake next…chocolate or lemon? When not dreaming up new things to make (or bake), I love riding my beach cruiser on the Boardwalk, escaping to mid week movie matinees, and planting new things in my tiny but mighty container garden.