Easy Homemade Frosting Recipe
This is the homemade frosting recipe you will reach for time after time. It's easy to customize, and will hold its shape when piping decorations. It's also perfectly at home swirled onto your cakes or cupcakes with a spoon or butter knife.
Here's the thing. Pinterest is full of "2 ingredient homemade frosting recipes." I don't want to pop your bubble or anything, but the truth is, all American buttercream frosting recipes are basically the same two ingredients; butter and sugar. Yup. ALL OF THEM.
---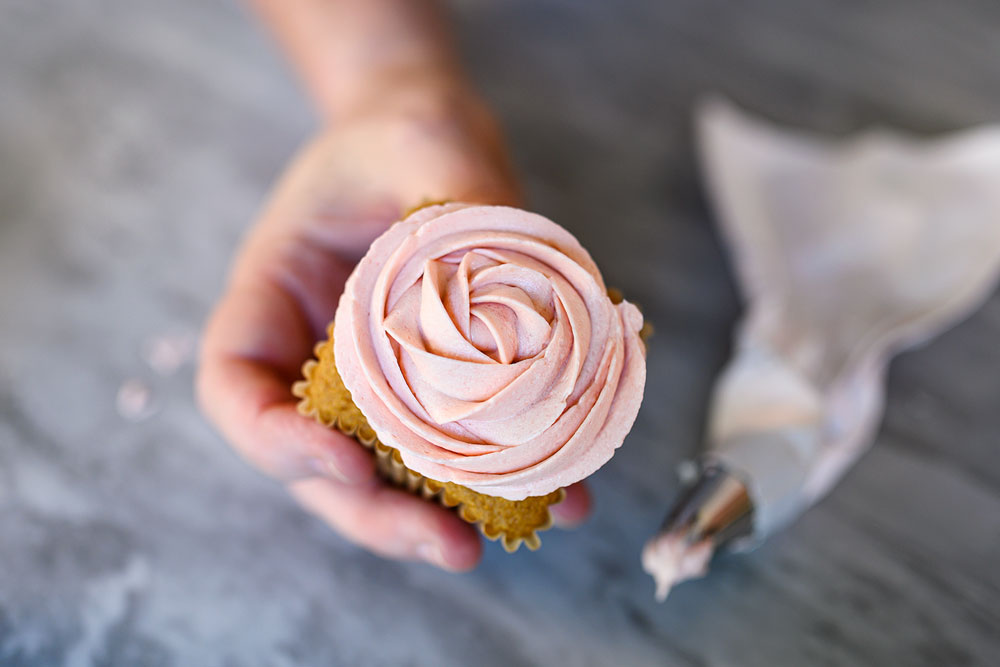 ---
In a sea of thousands of buttercream frosting recipes, they all require butter and powdered sugar (or icing sugar as they say in the UK). How people combine these two things is where things vary. And some people leave out that you need some milk or cream at the end to get your consistency just right. People who leave that bit out probably are not actually making the recipes at all. They are as bad as the people who dump in all the milk at the beginning of the mix. Please don't do that.
People like that should not be allowed to share recipes on the internet. But I digress.
Flavoring your frosting comes down to using extracts or zest, or in many cases both. To color frostings, the gold standard is gel food coloring, because it won't impact the texture of your finished frosting the way a liquid based color can do.
---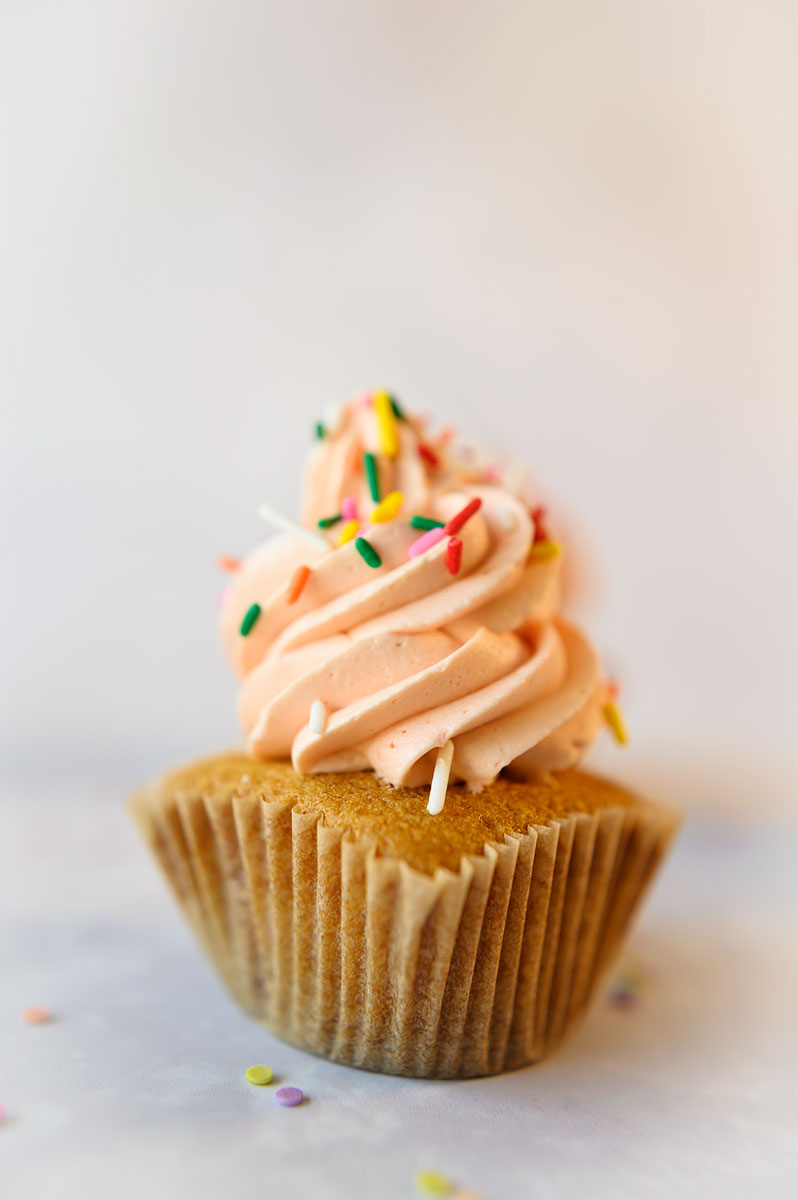 ---
The biggest trick to getting your frosting perfected is that you start with room temperature butter and that you whip it long enough. What is room temperature butter? It's butter that is 67-68 degrees F, and I check mine using an instant read thermometer.
Yes. I take my butter's temperature.
Is that excessive? Maybe. Maybe not. It depends on whom you ask.
---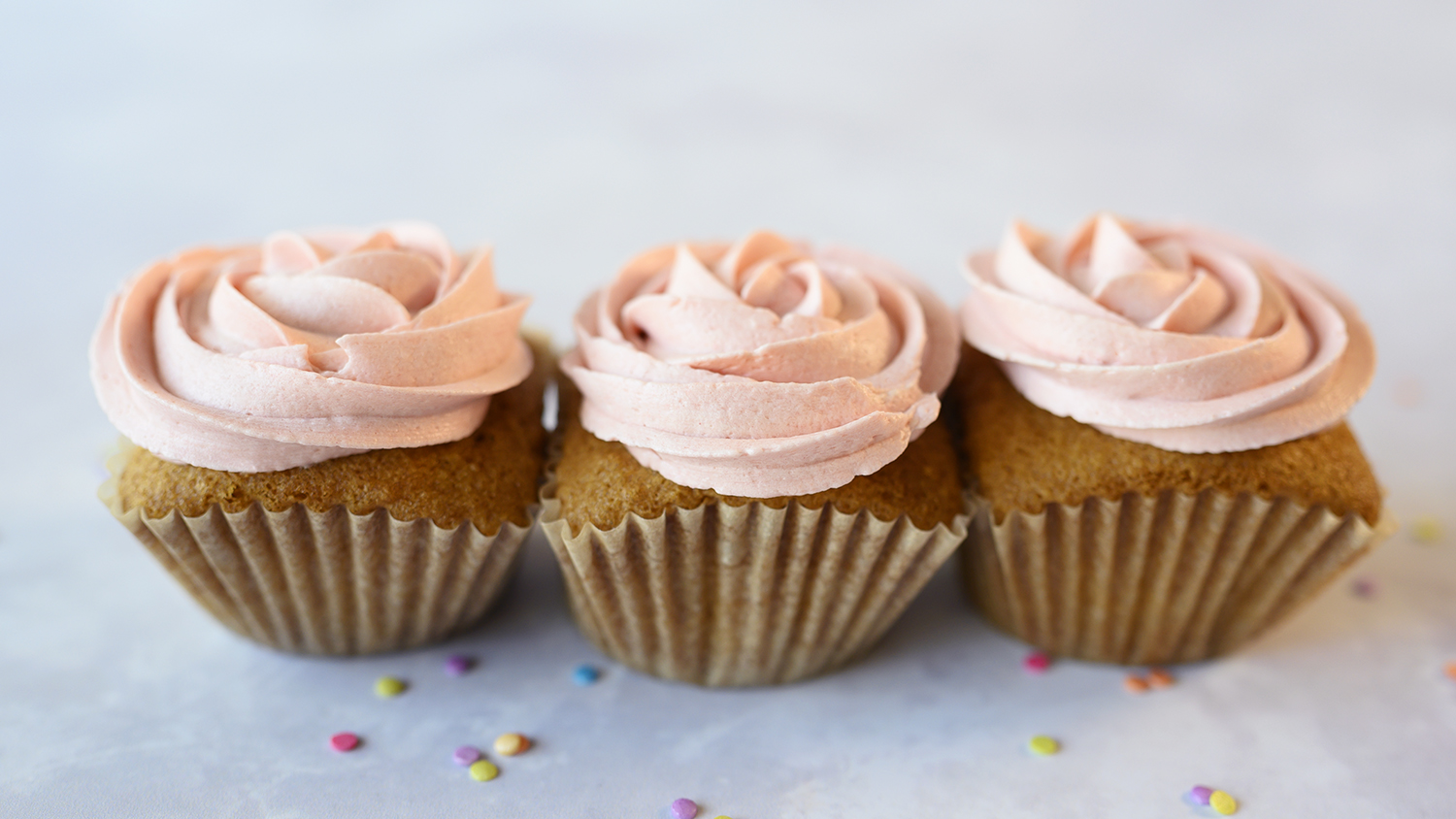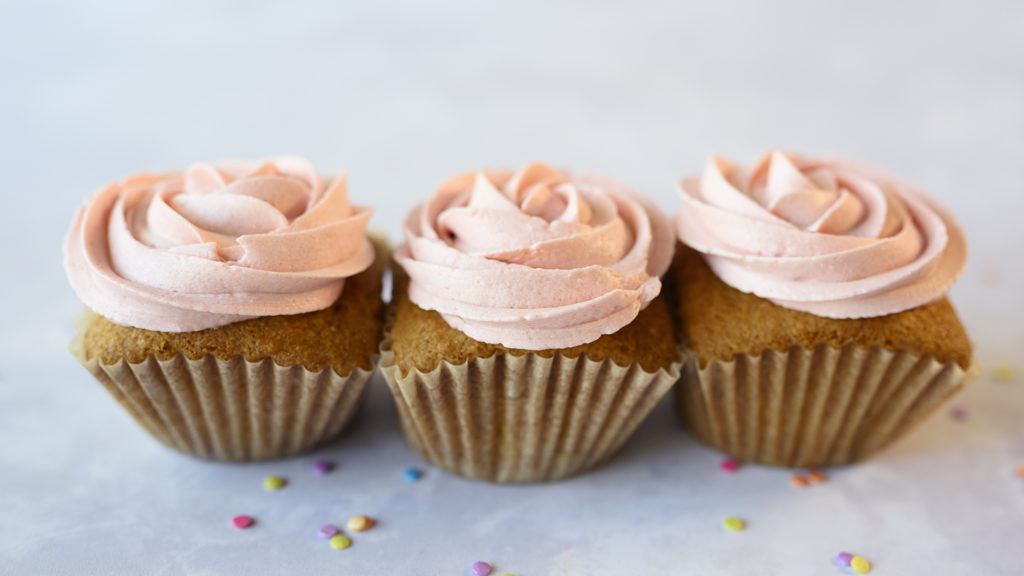 ---
I got tired of my bakes not coming out right, and it always goes back to the butter you use at the very beginning. If your butter temperature is not right from the start, the rest of your recipe is pretty much doomed. And since there is a list of things that can go wrong with a bake once we start creaming the butter and sugar, I decided to remove one variable from the equation. And honest to goodness, it has made my baking life 100% easier.
Getting my butter temperature right and weighing my ingredients in grams on a food scale have improved my baking more than anything else.
---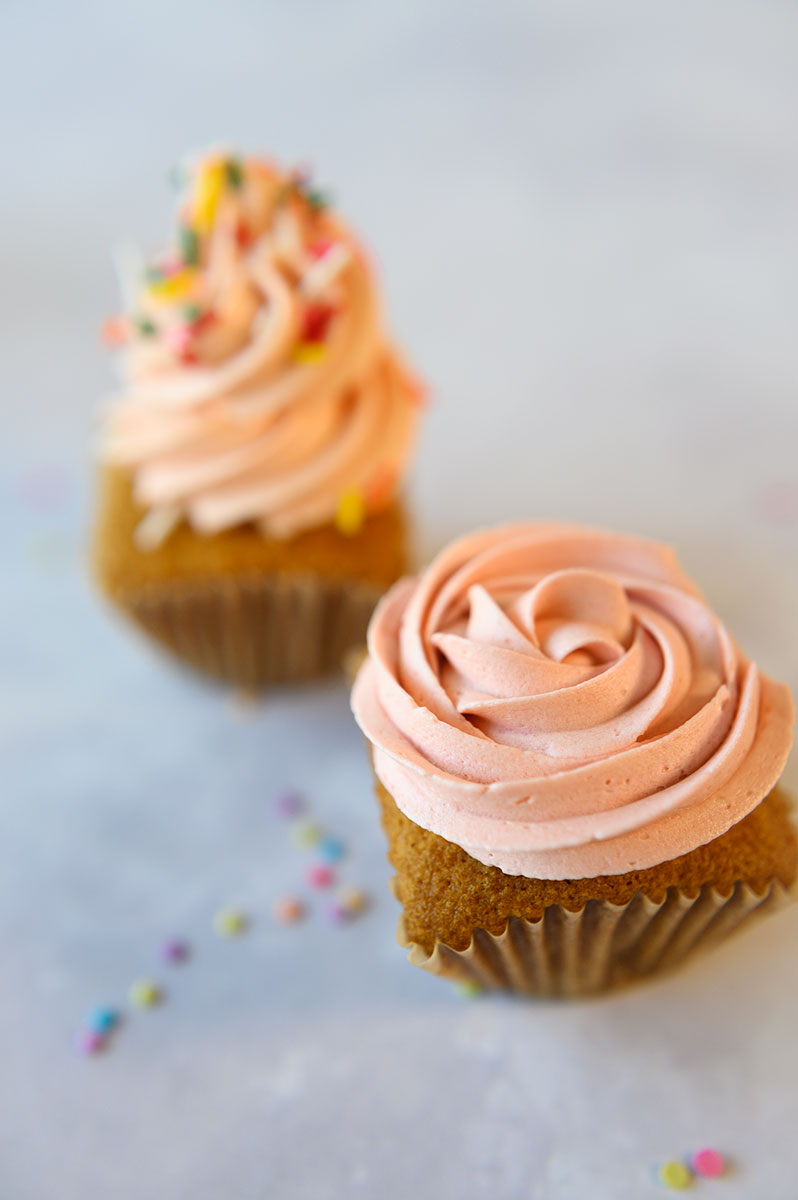 ---
I need to speak to the people who are going to complain about the amount of sugar in this recipe. These are the same people who will cut the sugar in half, use warm butter to whip the recipe and then complain their frosting is runny. Or bemoan that it's unhealthy to use that much sugar and we should make it a different way.
I have something to say to you if you are one of these people.
---
---
Frosting is not health food.
I'm so sorry to break it to you, but if you want a low sugar recipe, then cupcakes with piles of buttercream frosting are not for you. And don't get mad at me because I can't replicate this using flaxseeds. I'm sorry. This is how life works. We can't have everything we want, because there are opportunity costs. If we want healthy and low sugar, then a Vitamix smoothie or roasted vegetables are the appropriate recipe to make. If we want cake and fancy frosting, then this is the recipe to use.
But we cannot have them both in one recipe. Life doesn't work that way.
If you are a reasonable person and understand that frosting is amazing and are happy to balance the sugar in other ways then this is for you. Thank you for being you.
Also, thank you for getting my sense of humor.
---
---
Print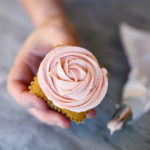 Easy Homemade Frosting Recipe
Author:

Pattymac

Prep Time:

20

Cook Time:

11

Total Time:

31 minutes

Yield:

4 cups

1

x

Category:

dessert

Method:

no bake

Cuisine:

American
---
Description
Delicious and easy homemade frosting recipe. This is classic American Buttercream and will hold piped decorations beautifully.
---
1 cup

or

200 grams

room temperature salted butter

3 1/2 cups

or

420 grams

sifted powdered sugar

1/4 cup

of cream

1 tsp

vanilla

 
---
Instructions
Whip the butter for 5 minutes on medium high in a stand mixer fitted with a paddle attachment. Stop frequently to scrape down the sides.
While the butter is creaming add your flavoring. Fat carries flavor so adding your flavoring now is a great way to enhance the taste.
Add powdered sugar in TWO additions. It is important the sugar is sifted as lumpy sugar will give you lumpy frosting. Nobody wants that. Mix the first addition for 3 minutes and be sure to scrape down the bowl and the paddle several times to make sure everything is mixing properly. Add the second addition, and do the same.
At this point, assess the consistency of your frosting. Time of year and elevation will play heavily into your frosting thickness. Also, if you are frosting a layer cake, you will want denser frosting to go in between the layers.
Add cream a tablespoon or two at a time and mix well before deciding to add more. You don't want it so thin it won't hold its shape. If you desire color in your frosting add it now.
Run the mixer on a lower speed and add color one drop at a time until desired hue is created.
---
Notes
I recommend salted butter, because the salt balances out the sugar really well. I also recommend using a European style butter if you can get your hands on it. French butter has more butter fat, and it makes the best desserts.
Save your pennies and invest in a good quality stand mixer. You cannot whip frosting with a wooden spoon. So, please, stop trying to do that.
Visit my All In One Cupcake recipe to see how to further hone your butter and weighing skills.
Keywords: Easy frosting recipe, best american buttercream frosting

---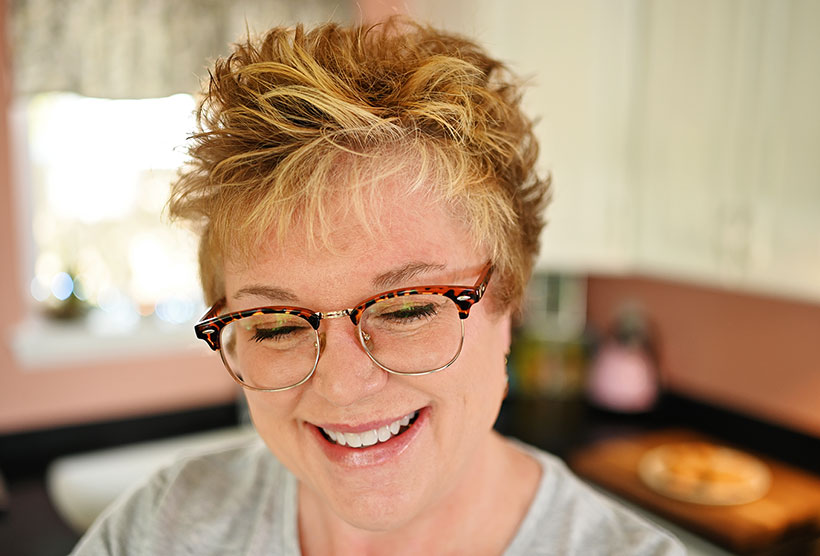 Hi there, I'm Patty.
Baker, Sewist, Maker
I love figuring out new ways to use pom poms, where I can stash more fabric, and I'm always wondering what to bake next…chocolate or lemon? When not dreaming up new things to make (or bake), I love riding my beach cruiser on the Boardwalk, escaping to mid week movie matinees, and planting new things in my tiny but mighty container garden.