Non Alcoholic Strawberry Daiquiri
Today's non alcoholic strawberry Daiquiri recipe is the result of a special request.
What's summer without a refreshing drink? I generally enjoy iced tonic water to tame the afternoon heat, but doesn't a non alcoholic strawberry daiquiri sound amazing? It's even kid friendly.
My good friend of 35 years mentioned how much he enjoyed a refreshing Strawberry Daiquiri, sans the usual booze, one year at the Strawberry Festival, and he wondered if I could recreate it.
---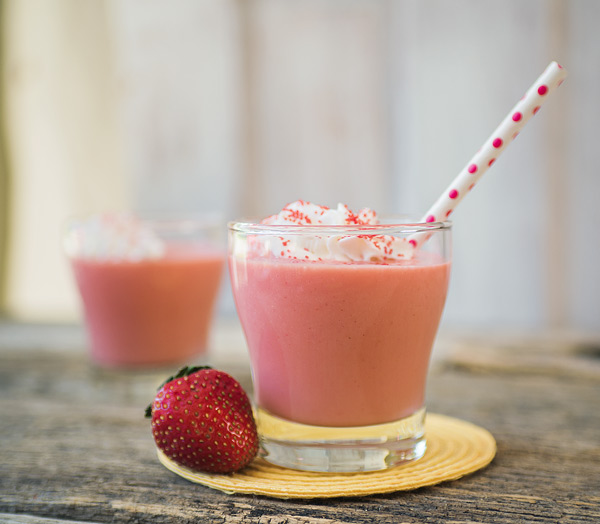 ---
Time for a little storytime. The Strawberry Festival used to be this super quaint, small town gathering held in the Pungo area of Virginia Beach. It was organized by local farmers, and had a small Midway of Carnival rides and interesting vendors. One year, I met Apache artisans who were traveling around the country to small festivals selling their handmade jewelry. I'll never forget that one! Sadly, it went by the wayside during the pandemic years, but I think the residents of the small village are relieved to have found a way to end the insanity it had become. When I say village, I'm not exaggerating. The town of Pungo has one stoplight and a couple of small locally owned restaurants. So to host over 100,000 people in the span of 3 days was really out of hand.
So this whole Daiquiri request came with a bit of nostalgia attached, because my friend had that drink at an old fashioned Pungo Strawberry Festival in the 1980s. I definitely wanted to get it right since it's my first ever recipe request….and because it came from a dear friend.
This recipe starts with fresh limes and strawberries.
---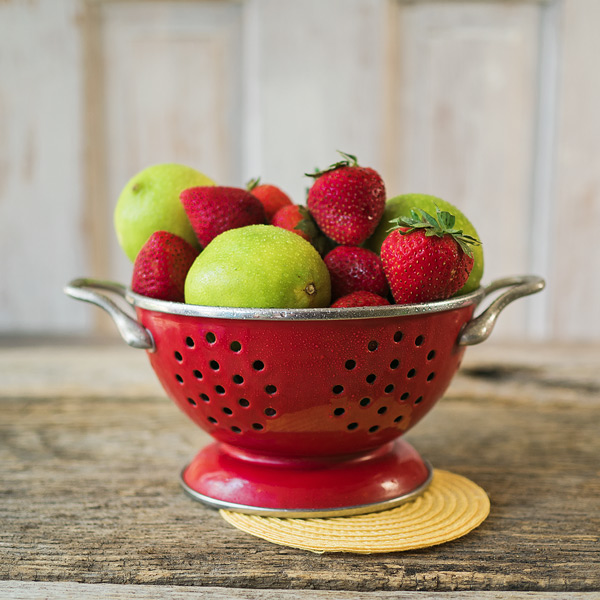 ---
I wanted to do my best to craft a refreshing and delicious drink for my friend.
I confess I didn't know what was in a non alcoholic Strawberry Daiquiri, so I started out by looking at already published recipes.
You see, I'm not much of a drinker, so mocktails are perfect for me. But I needed to know how to make the original version first.
It's clear that strawberries and lime are the main ingredients. What mostly followed after that was varying ratios of ice and sugar. It was all blended and served ice cold.
---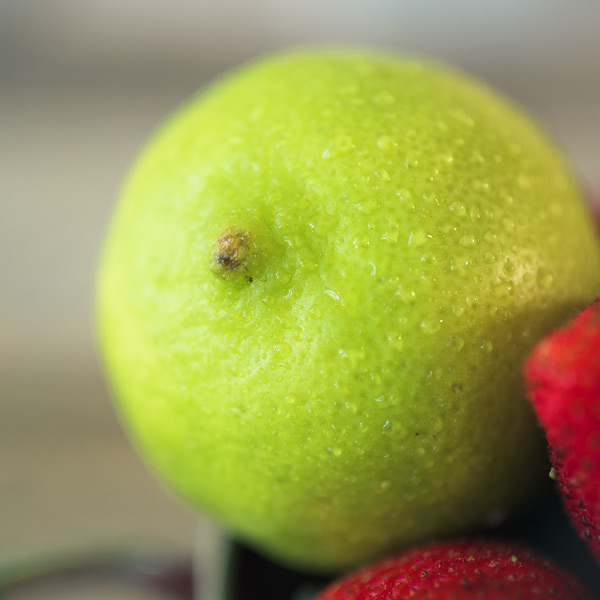 ---
One thing was very clear once I started trying out those recipes. The finished drinks were extremely sour and kind of watered down. The recipes I tried out were not exactly refreshing. So I started experimenting. To be sure, you want to start with fresh squeezed lime juice. Fresh strawberries are delicious, but frozen would also work.
The key thing is to use real fruit and not buy lime juice in the grocery store.
I wanted to use something other than ice in my version of this drink, because well, ice melts. And when it melts, it dilutes the beverage. So unless you're already having water, melting ice is going to seriously impact the flavor of your drink.
For my frozen version of this drink, I arrived at using ice cream.
How genius is that? Why has nobody else done this? Vanilla works great! I have a lemon frozen yogurt recipe, and I used that in this version. You could use vanilla ice cream or my Roasted Strawberry Frozen Yogurt. Or simply purchase your Ice Cream or sherbet. You can see that this part of the recipe is easily open to interpretation.
---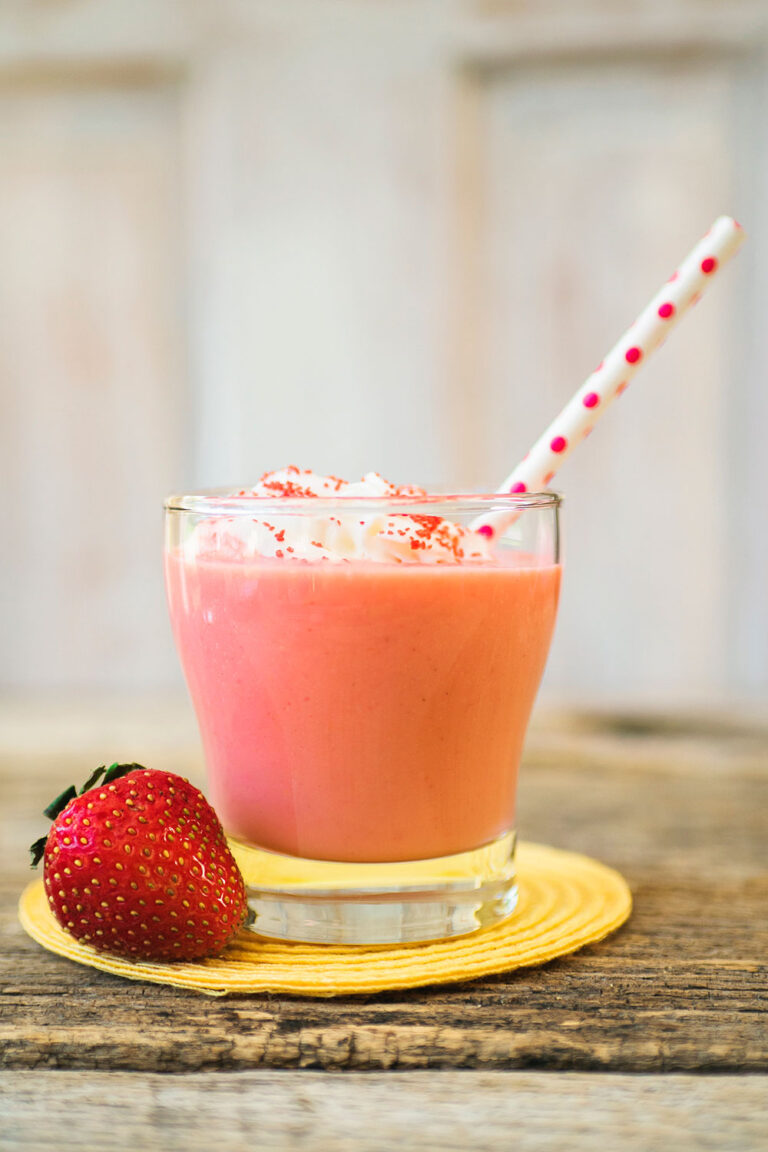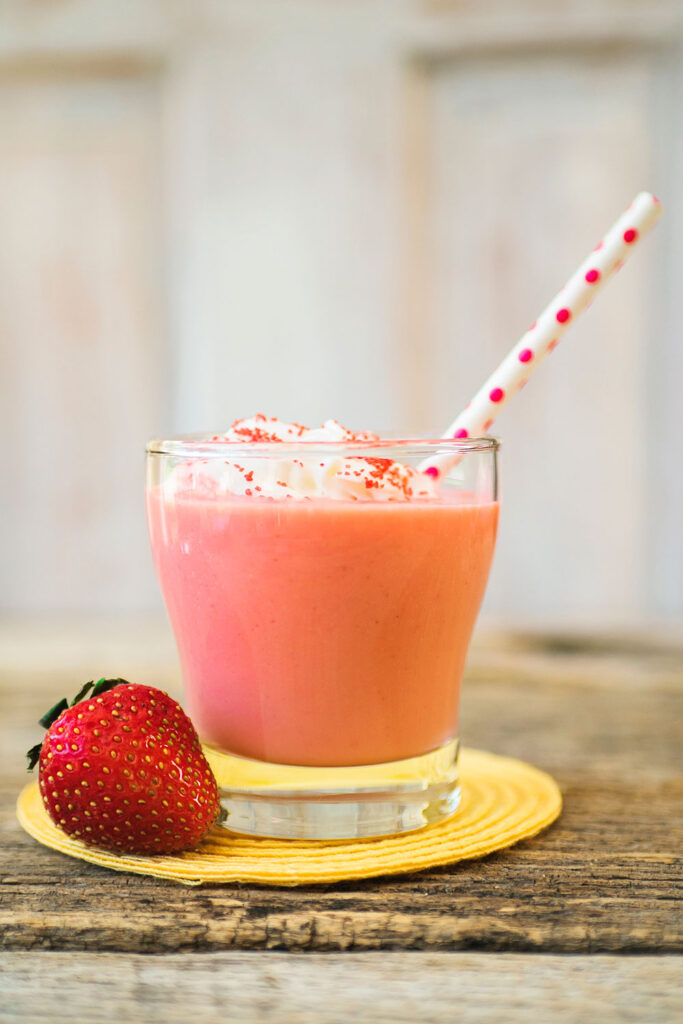 ---
Something else I noticed in the other recipes is that people were very light on the sugar. TOO LIGHT! Fair warning….this is not a KETO friendly beverage.
Time for some tough love. I'm from the south and one teaspoon of sugar is not going to do it for me. You can experiment here with what works for you, but if you want something smooth and creamy, you're going to want to go a bit heavier on the added sugar.
I tried all these mixtures out on my mom, and when she stopped grimacing after a taste test, I knew I had arrived at the right mix. So if you think you'll be serving this to kids, go with the version my mom approved.
---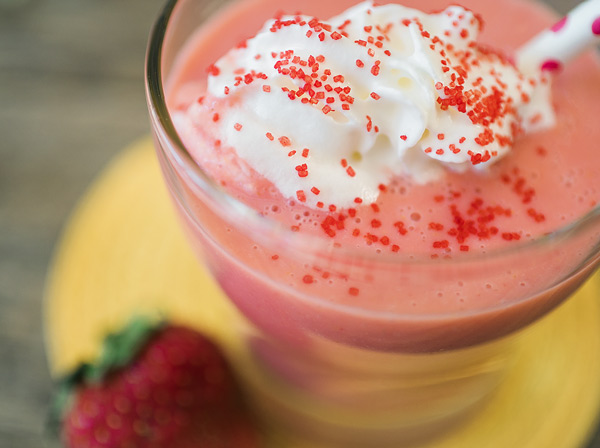 ---
This is a special occasion drink, so treat it that way.
When somebody does well on a test or gets a promotion or has an anniversary to celebrate, whip up a batch of these. You can always add the alcohol if that's to your liking, but I prefer to go without.
---
Print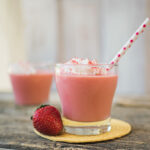 Non Alcoholic Strawberry Daiquiri
Author:

Patty McGuire

Prep Time:

15

Total Time:

15

Yield:

1

1

x

Category:

Ligher Fare

Method:

No Bake

Cuisine:

American
---
Description
This frozen drink is more milkshake than cocktail. It's perfect to share with kids and grownups alike. You can play around with which ice cream you use and how much sugar you add. Everything can be adjusted to taste.
---
1

oz

fresh squeezed lime juice

6

oz

hulled strawberries

1 tbsp

sugar

4

oz

ice cream (vanilla, strawberry, lemon or sherbet all work well)
---
Instructions
Squeeze the juice of a whole lime. Maybe a little more to get the full 1 oz.
Hull the strawberries, and rough chop them.
Place Lime juice, strawberries, sugar and ice cream in a blender.
Blend until smooth and creamy.
Pour into chilled glasses
Garnish with whipped cream and sugar sprinkles. A cute straw makes it party perfect.
---
Notes
Play around with ice cream flavors to find the one you like best. I used my own lemon frozen yogurt. Vanilla is also a great choice! I used quite a bit of added sugar, because the lime juice and strawberries and lemon frozen yogurt were quite tangy. If you use a sweeter vanilla ice cream, you could cut down on the sugar.
I suggest making this to the recipe guidelines and then alter the added sugar to suit your personal tastes. I live in the south, and we like our sweet drinks to be sweet. Customize to your personal liking!
Keywords: non alcoholic strawberry daiquiri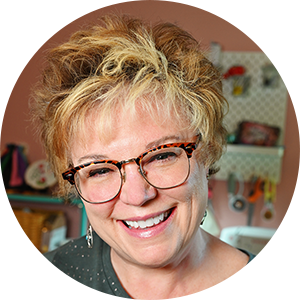 Hi, I'm Pattymac!
Sewist, Maker, Baker
I love figuring out new ways to use pom poms, where I can stash more fabric, and I'm always wondering what to bake next…chocolate or lemon? When not dreaming up new things to make (or bake), I love riding my beach cruiser on the Boardwalk, enjoying classic movies, and planting new things in my tiny but mighty container garden.