Vegan Soft Chocolate Chip Cookies
Vegan soft chocolate chip cookies taste a lot better than you expect, and baking them is a great way to impress your teenager (and hopefully lure them away from Tik Tok).
These days it seems like everyone is going vegan. And while I think that's great, it's also not very easy. Especially in baking where we rely on chemical reactions to create textures and taste. While vegan is never going to be the same as the regular recipe, it is not entirely terrible, and in this case, it's pretty good.
Before we go any further, I should let you know I am not a vegan, but I do like to try out different recipes and experiment with ingredients. And I do know that vegan is very important to younger people. It's always good to make recipes lots of people can enjoy. If your son brings home a new girlfriend at Christmas, who happens to be vegan, and you have these on the dessert table it's a great way to welcome her into your home.
---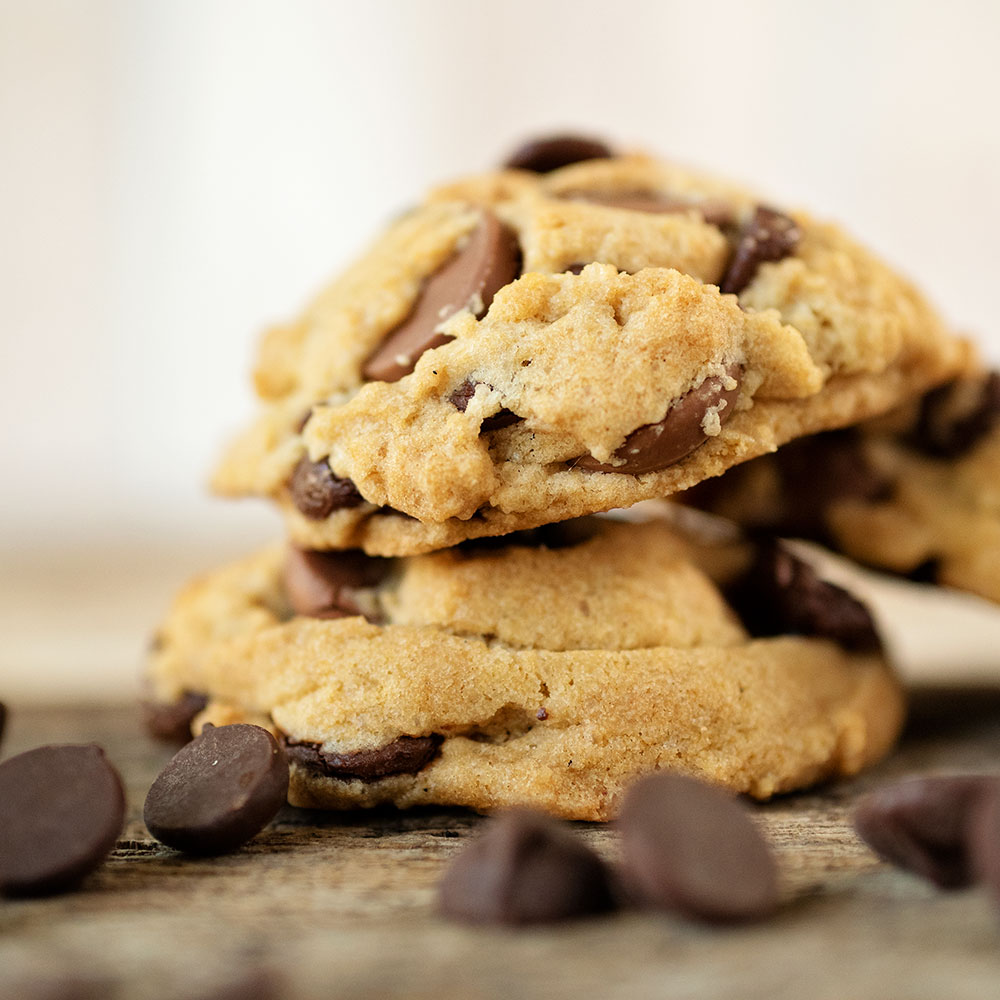 ---
Admit it. That's not what you were expecting from a vegan soft chocolate chip cookie is it?
Ok, so full disclosure. The chocolate I used is not vegan, but the usual Guittard chocolate chips I use in most of my baking. They are made in America and they don't use soy in their products which is hard to find! As I mentioned earlier, I'm not a vegan; however, I like to include vegan recipes in my meal plans. It's not a bad idea to cut down on some of the animal fats and products we consume. Everybody benefits (including the animals and the planet) so why not?
Especially when you can have something like this to get you started…
---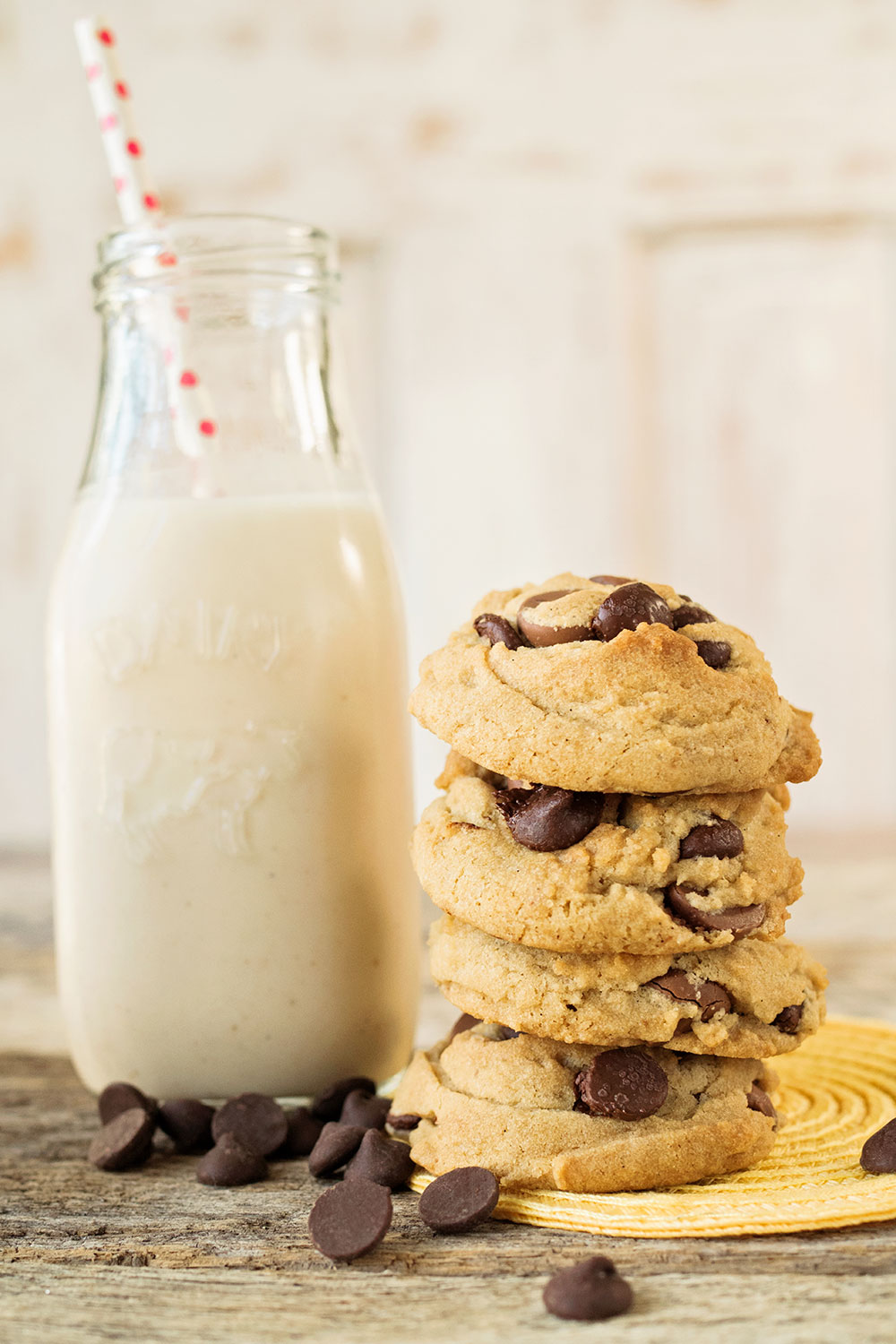 ---
What makes this recipe for soft vegan chocolate chip cookies tick?
Coconut oil: replaces the butter
Dark brown sugar: gives the rich caramel undertones that make this cookie so rich. You will have to make your own to keep it truly vegan, though.
Vanilla bean paste: is bit more oomph than your regular vanilla extract
Coconut Cream: yields an incredible richness
Unsweetened applesauce: replaces the need for eggs in this cookie
All purpose flour: which must be carefully measured. I recommend a scale.
Baking soda
Salt: to balance the brown sugar
Nutmeg: grate it fresh if possible
Cinnamon
Chocolate Chips: you will need to obtain specific vegan chocolate chips, but I used my favorite chips
---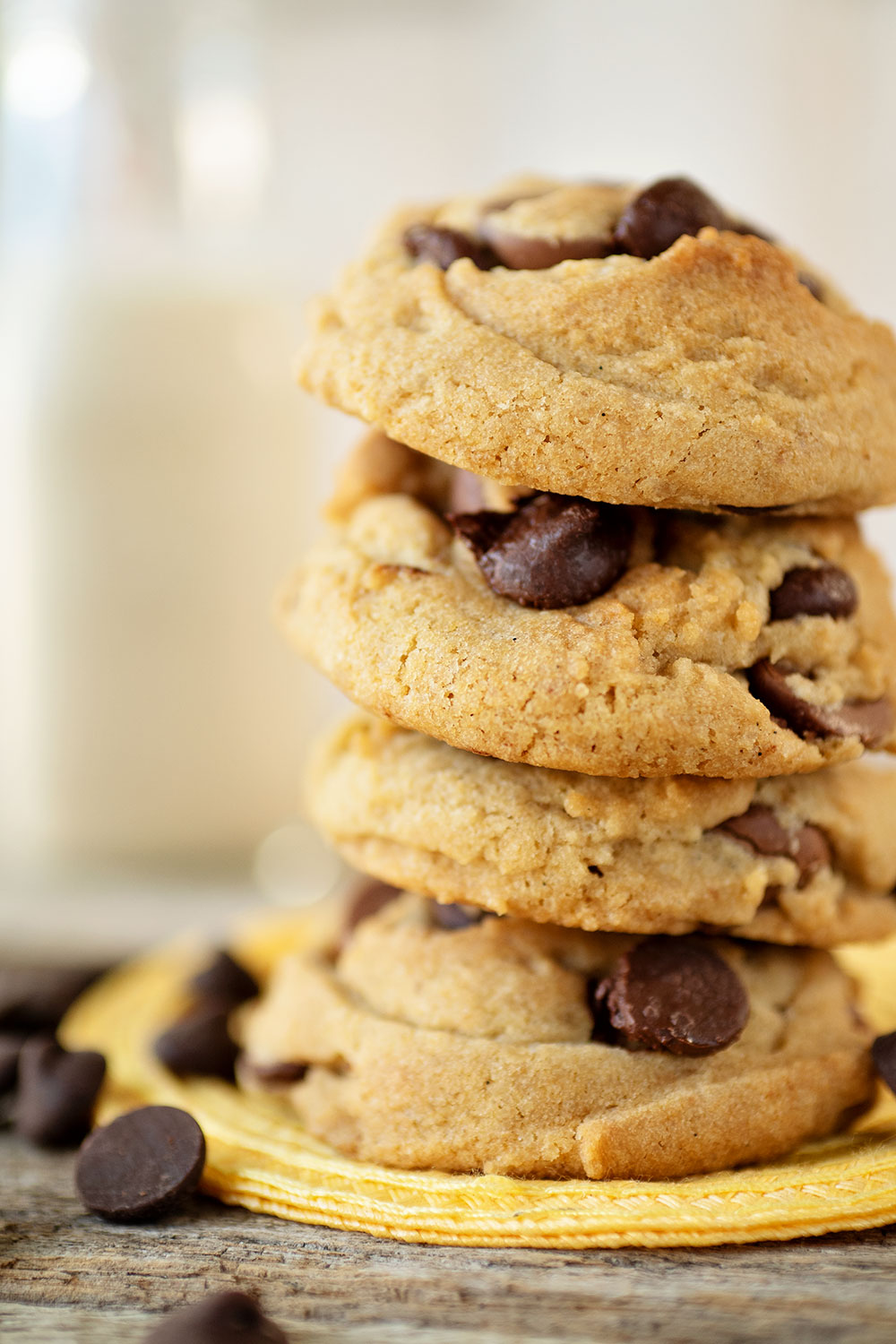 ---
Animal products are used in many unlikely and unexpected places, so you do need to be careful if you are presenting something as vegan. Regular sugar is not vegan, so make sure you use the right product. This recipe calls for a brown sugar, and you'll need to make that as well to be truly vegan. There are tons of substitutes for butter in vegan baking, but this recipe relies on coconut oil. This is the coconut oil that is solid at room temperature, not the actual oil.
Enjoy this vegan cookie recipe, and I might add it pairs deliciously with my homemade cashew milk.
You might also like:
Print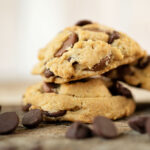 Vegan Soft Chocolate Chip Cookies
Author:

Patty McGuire

Prep Time:

15

Cook Time:

10

Total Time:

25 minutes

Yield:

2

4

1

x

Category:

dessert

Method:

baking

Cuisine:

vegan
---
Description
Delicious Vegan Soft Baked Chocolate Chip Cookies for everybody
---
1/2 cup

(

113 grams

) coconut oil (the kind that is solid at room temps)

1 1/4 cups

(

265 grams

) dark brown sugar

2 tsp

vanilla bean paste

1/4 cup

coconut cream

1/4 cup

unsweetened applesauce

2 1/4 cups

(

270 grams

) all purpose flour (don't pack this)

1 tsp

baking soda

1/2 tsp

salt

1/2 tsp

nutmeg

1/2 tsp

cinnamon

1 1/2 cups

(

255 grams

) chocolate chips
---
Instructions
Preheat oven to 375 degrees (F). Line your baking sheet with parchment paper and set aside.
In a large bowl, cream the first 3 ingredients using a paddle attachment. Cream until fluffy. About 3 minutes.
Add the next 2 wet ingredients and whisk gently until fully incorporated. Set aside the wet mixture.
Sift together the flour, salt, baking soda, nutmeg and cinnamon in a separate bowl.
Add the dry ingredients to the wet ingredients and stir until combined. Use a light hand. Fold in the chocolate chips.
Scoop dough onto the prepared cookie sheet and bake for 9-11 minutes. The edges will be golden and the center set. Cool the cookies on a baking sheet for at least 5 minutes before transferring them to a cool rack.
---
Notes
This is a delicate recipe, so giving the cookie time to cool and set up is important. I found they achieved their best texture when I allowed them to sit overnight. Though it's really hard to not gobble them all up while they are still warm from the oven. I suggest making a double batch so you actually have some for the next day when the texture is perfect.
To keep the recipe fully vegan, you do need to use vegan chocolate and sugar. I personally used a mix of milk and dark chocolate chips from Guittard for my version of the cookies. I am not vegan, because I could never give up butter or cream, but subbing coconut oil here and there is something I can do. Again, many thanks to Ashley from Baker By Nature for inspiring me to give this a try!
Keywords: vegan soft chocolate chip cookies
---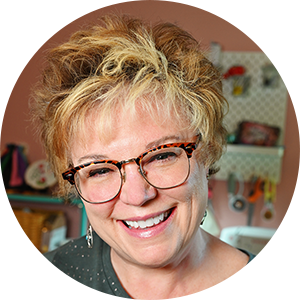 Hi! I'm Patty.
Sewist, baker, maker
I love figuring out new ways to use pom poms, where I can stash more fabric, and I'm always wondering what to bake next…chocolate or lemon? When not dreaming up new things to make (or bake), I love riding my beach cruiser on the Boardwalk, enjoying classic movies, and planting new things in my tiny but mighty container garden.