Remember that old saying, "Easy as Pie?" Well here it is. Once you've made this 3 ingredient lemon pie filling you'll wonder what you've been doing with the rest of your life.
There are a few different tastes and textures in the world of dessert. A lot of people instantly think of sweet and mounds of sugar. Personally, I'm more in the creamy camp. So something easy like a 3 ingredient lemon pie rates pretty high on the list of must make.
Lemon pie is tart, but it's such a bright flavor. The creaminess of the filling pairs beautifully with a graham cracker crust. The crust can be store bought, but I'll share with you how I make mine from scratch.
---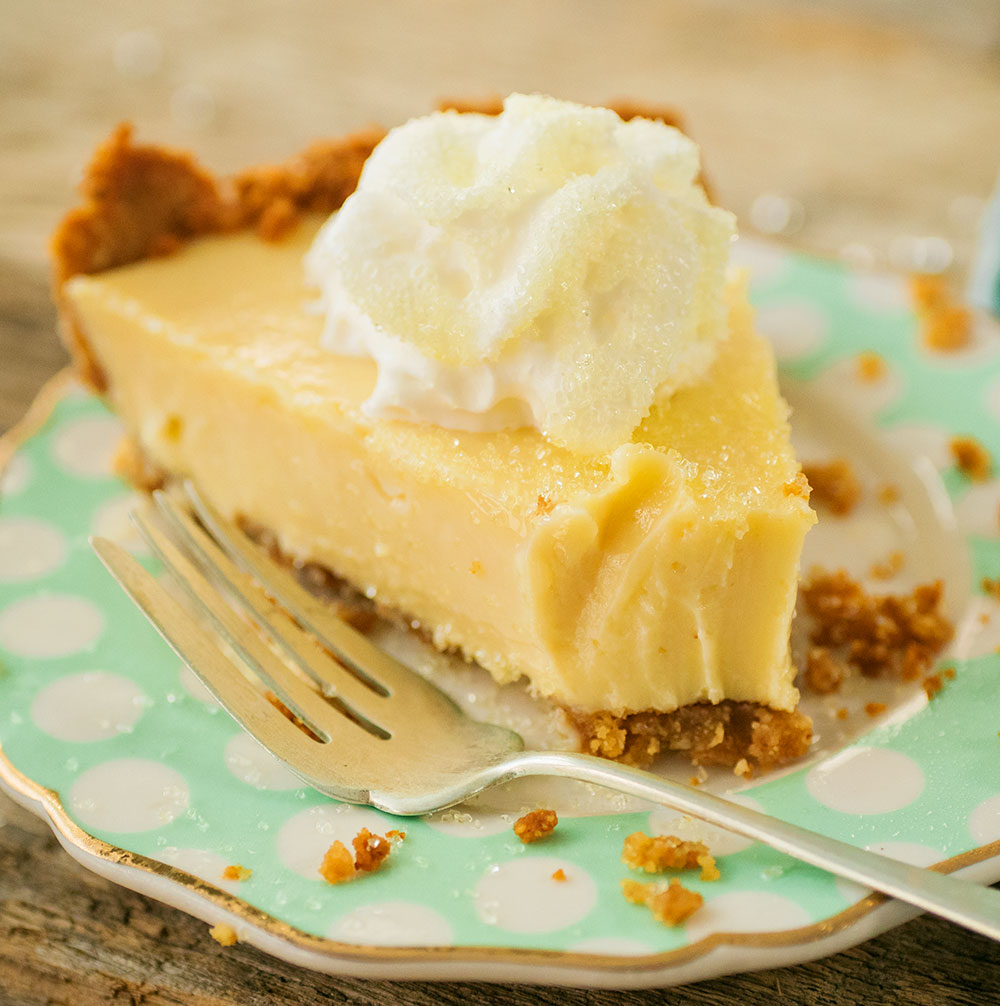 ---
When life gives you lemons, make a 3 ingredient lemon pie (filling)!
3 Ingredient Lemon Pie filling relies on Sweetened Condensed Milk for it's success, and since I am a southern girl through and through, I'm totally on board with that! Sweetened Condensed Milk is a kitchen staple for any southern baker. I always have it on hand in my pantry. Keeping a well stocked pantry means if inspiration hits, I can get baking without having to shop first.
Because having to stop and shop first when inspiration strikes is a real drag. And not the fun kind of drag with Queens and cocktails and singing along to to Donna Summer and Gloria Gaynor.
---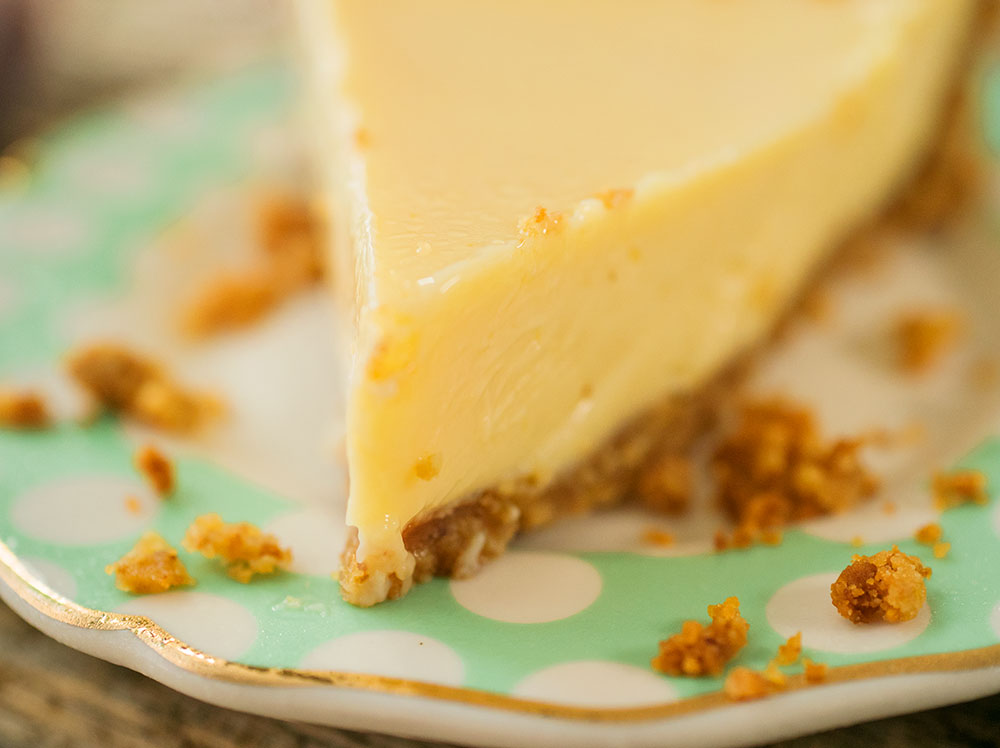 ---
The beautiful thing about a simple pie is all you have to do is mix the ingredients, pour it in the shell, and it bakes in under 30 minutes! While it's perfect for summer, it's also great for a holiday dessert. It can be made ahead and put in the fridge for 3 or 4 days before the main event. Honestly, it only gets better the longer it sits.
However, it's so good I'm not sure how anyone can let one of these babies sit untouched for 3 days.
---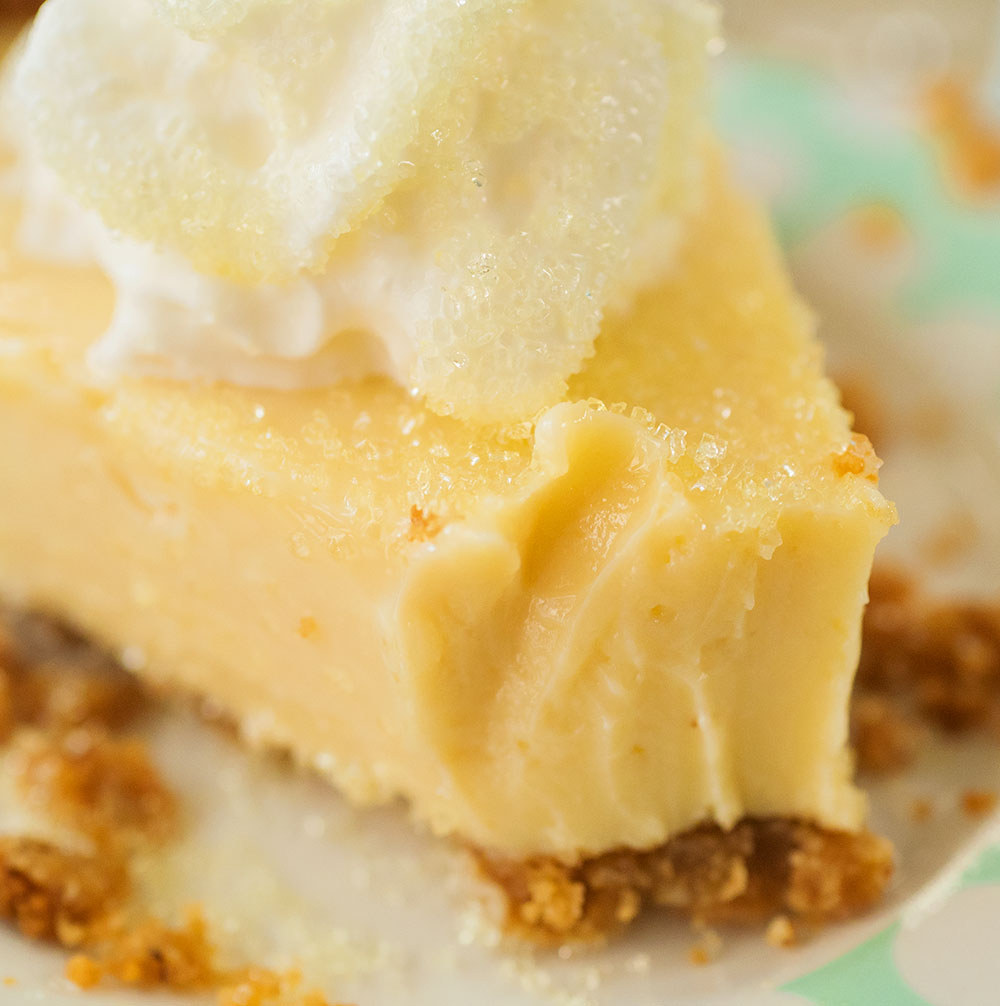 ---
What makes this pie so good?
Butter: You can't have a graham cracker crust without butter, baby! The better your butter, the better the crust so don't skimp on this.
Graham Crackers: Use the plain ones without the sugar topping.
Lemons: No fake juice allowed! You'll need the juice and the zest of real lemons to make this creamy pie.
Eggs: Make sure your eggs at room temperature and well beaten to combine with the juice and sweetened condensed milk.
Sweetened Condensed Milk: the milk product provides all the sugar and the richness for the pie. It's shelf stable and a great pantry item to keep on hand.
---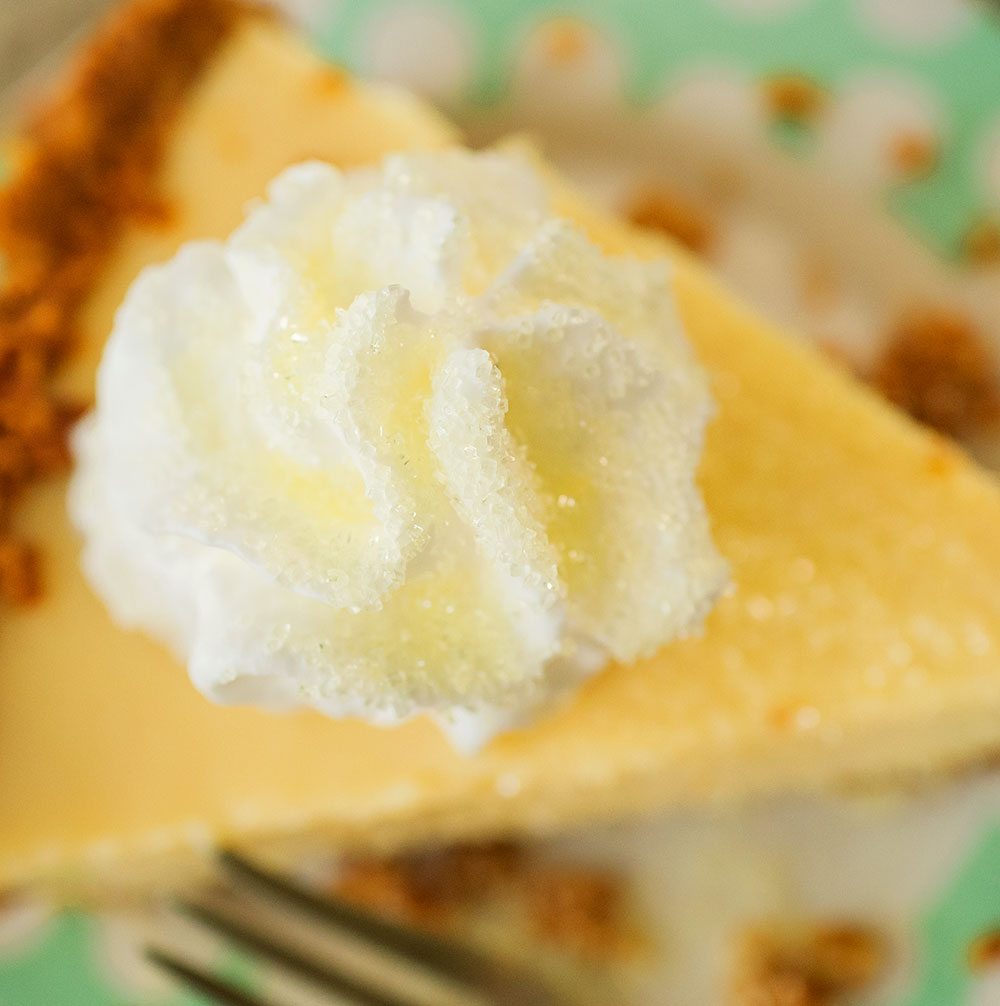 ---
Top your slice of pie with a pile of whipped cream and sprinkle with a pretty sparkling sugar. It looks amazing and your company will think you worked for hours to make this incredible pie filling made from only 3 ingredients.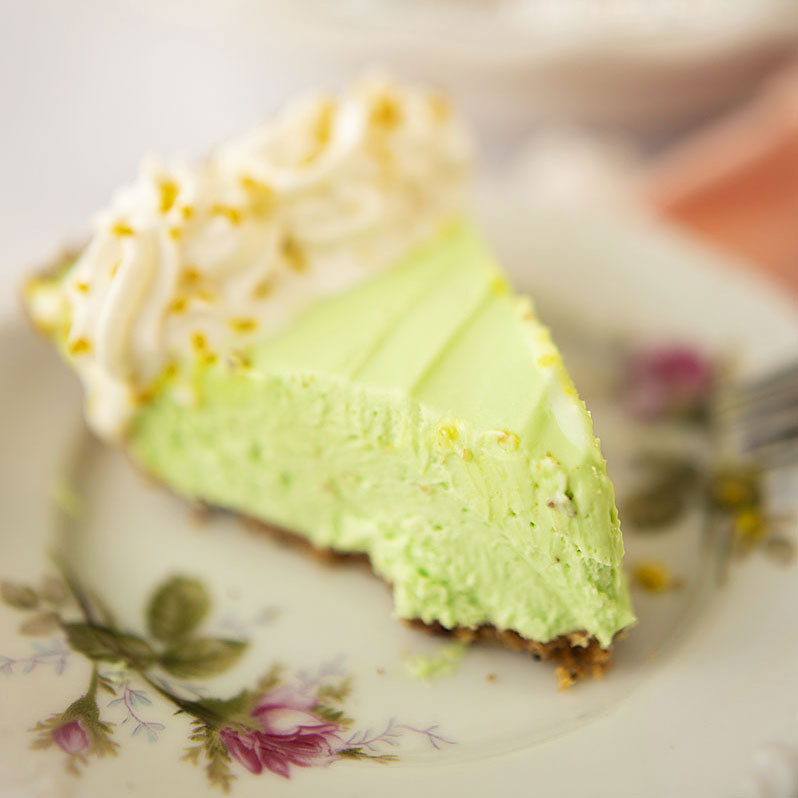 You Might Also Like:
---
Print
3 Ingredient Lemon Pie Filling
Author:

Patty McGuire

Prep Time:

20

Cook Time:

20

Total Time:

40 minutes

Yield:

8

1

x

Category:

Dessert

Method:

Baking

Cuisine:

American
---
Description
A creamy, dreamy lemon pie that tastes like a complex custard but is, in fact, a very simple dessert recipe. It will taste like you spent hours and used dozens of ingredients when the truth is this recipe is little more complicated than making instant pudding.
---
For the crust:
180 g

(roughly 12) full sized graham crackers. Not the sugared ones. Use plain.

5 tbsp

melted butter

1 tbsp

granulated sugar
For the Pie Filling:
2

  – 14 oz cans of Sweetened Condensed Milk.

3/4 cup

of fresh squeezed lemon juice

4

large egg yolks
---
Instructions
To Make the Pie Crust
Preheat oven to 350 degrees F.
Pulverize the graham crackers and mix with sugar and the melted butter until it holds together.
Press this mixture into a 9″ pie plate. Make sure to cover the bottom as well as press it up the sides of the dish.
Bake 8 minutes.
Remove from oven after baking and set aside. Leave the oven ON.
To make the Pie Filling:
Put the egg yolks into a large bowl and whisk until golden.
Add the Sweetened Condensed milk and whisk until well combined and creamy.
Pour in the lemon juice and whisk until well combined and creamy dreamy.
Pour this mixture into the pie shell you just baked.
Return to the oven and bake for 20 – 23 mintues. Do not overbake. The pie will be slightly jiggly looking in the middle when you remove it. Set pie on a rack to cool completely. Once cooled, cover with plastic wrap and refrigerate for at least 24 hours.
Serve it topped with whipped cream of your choosing, candied lemon, sugar sprinkles etc. I used canned whipped cream and yellow tinted sugar sprinkles.
If you have leftovers, return it to the fridge and keep it covered. You will want to use it up within a week. But trust me when I tel you, this will never last a week.
---
Notes
A food processor is the most efficient way to pulverize the graham crackers and blend in the butter. But if you don't have a food processor, put the graham crackers into a large ziplock bag and seal. Use a mug or a rolling pin or something to crush the cookies. Once crushed up, put in a bowl and stir in the melted butter. You will probably need to use your hands to completely combine the mixture.
One of the things I find so appealing about this recipe is it can be mixed by hand. No need for a mixer. Use as big a whisk as possible to make the mixing easy. There is something really satisfying about mixing all the ingredients completely by hand.
Best of all, you can use a store bought graham cracker pie shell if you need a shortcut, and canned whipped cream is the perfect topping.
Thanks to Sally for her keen recipe inspo on this pie. I did not believe something so simple would be so good.
Keywords: 3 ingredient lemon pie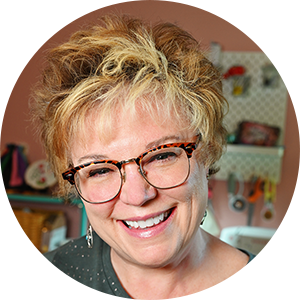 Hi! I'm Patty
Sewist, baker, maker
I love figuring out new ways to use pom poms, where I can stash more fabric, and I'm always wondering what to bake next…chocolate or lemon? When not dreaming up new things to make (or bake), I love riding my beach cruiser on the Boardwalk, enjoying classic movies, and planting new things in my tiny but mighty container garden.