Anyone can whip up a turkey sandwich. But a gourmet turkey sandwich sounds so extra.
Ok. So it's January. And the fashionable thing to do is pronounce all the awful New Year's Resolutions. People proclaim to lose 500 pounds this year, and earn an extra $1.5MM, and will finally land that amazing job in Tahiti that requires twice weekly manicures. Yup. If you spend any time at all on instagram, you know you've seen this.
My approach is a wee more gentle and lot more realistic. How about if we just eat a little bit healthier and get a little more exercise each week? I know. It's not sexy, and it's not going to land me a front page on Buzzfeed, but it is realistic.
Besides, focusing on having a healthy lunch each day is delicious!
Everyone talks about "meal prep." Here's my contribution to that whole thing. What if we make a turkey sandwich to take with us for lunch? Not impressed? Maybe you need to take a look at this.
---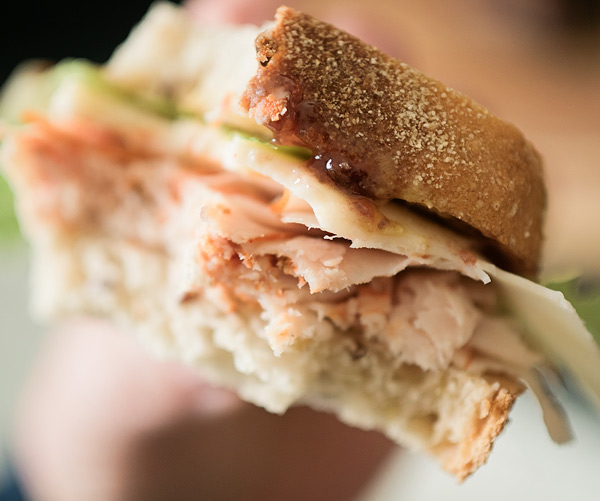 ---
Hello gorgeous! Yeah. I thought that would get your attention. I am of the attitude that even the simplest things can be pretty darn special if using the best ingredients and putting a little extra love into them. Like this sandwich.
The backstory on how this recipe came to be is that before Christmas, I was approached by Grandma Hoener's. I had not heard of this company, but they asked me if I would be interested in receiving some of their products to try, and if I liked them, would I share something online about them. I was impressed with their company story, and felt like it aligned well with mine, so I agreed to try out some things. The Heritage Recipes are made using the founder's grandmother's real recipes. That pretty much sold me on them. We can all thank Grandma Hoener's for sponsoring today's recipe, and even though they sent me the preserves, the opinion is my own.
---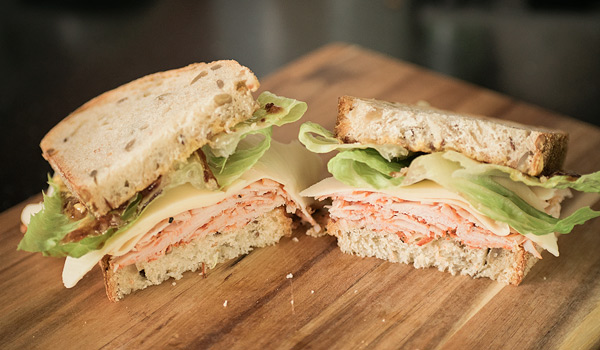 ---
The first thing they have sent me is their Raspberry Seedless Preserves. Holy moly. It's amazing!!! I would not be this enthusiastic if it were a lack luster product. The truth is, it's absolutely delicious! I challenged myself to come up with a couple of healthy, easy recipes using the preserves for this month.
You might really enjoy this delicious Mason Jar Yogurt Parfait I made with the same jam.
---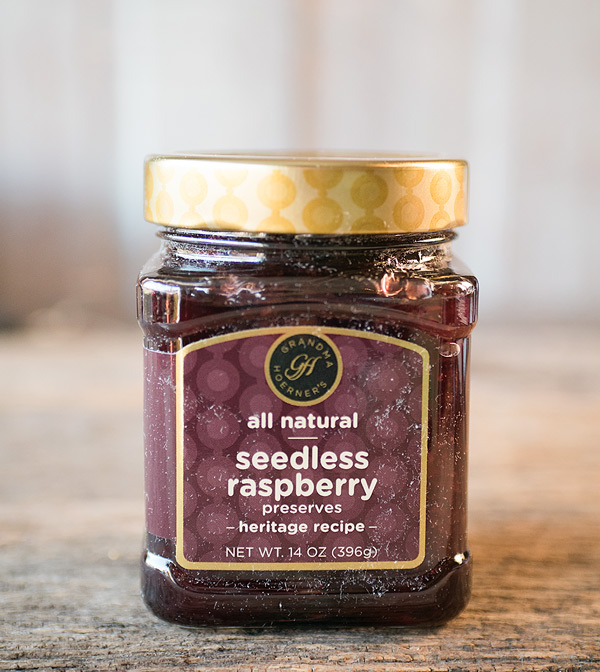 ---
And, I decided to start with a Turkey Sandwich. I used cracker pepper turkey and hot dijon mustard, so the sweet of the Raspberry balanced out perfectly with that spicy mustard. It created the most tasty, most gourmet style turkey sandwich I've ever made! I know it seems weird. Trust me, I know. But then I tasted it! Sheer delight! Much better than the typical mayo I generally use.
---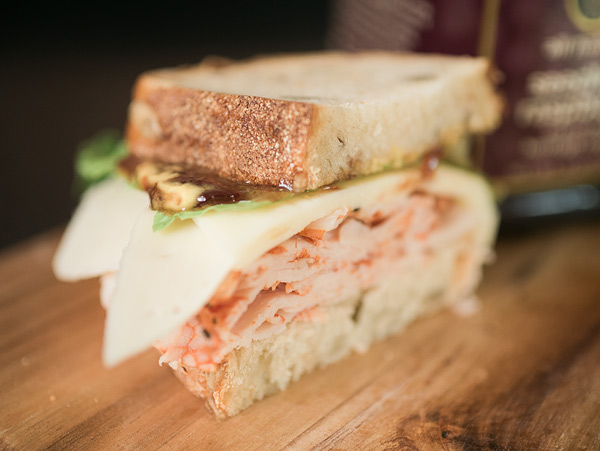 ---
This is one recipe that even a total non cook can make. It's also something that even the most die hard junk food lover can enjoy. Substitute a healthy meal like this for your usual burger and see how you feel in a week or two. I'm certain you won't go back to eating junk for lunch!
---
Print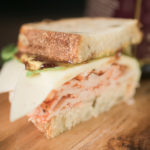 Enjoy this delicious Turkey Sandwich Recipe with a twist.
Author:

Pattymac

Prep Time:

10

Total Time:

10 minutes

Yield:

1

Category:

Lunch

Method:

no bake

Cuisine:

Sandwich
---
Description
Delicious turkey sandwich with a surprise twist.
---
Whole grain sandwich bread
Deli turkey (I used peppered turkey for extra bite)
Swiss cheese
Fresh romaine lettuce, one or two slices
Dijon mustard to taste
Seedless Raspberry Jam (I love this Grandma Hoener's brand)
---
Instructions
Lay out two pieces of bread
Pile on turkey about 2″ thick on one piece.
Add one or two slices of Swiss cheese over the turkey
Place the lettuce leaves onto the cheese.
Spread one side of the other piece of bread with dijon mustard.
Spread on a teaspoon or two of the Raspberry Preserves over the mustard.
Place on sandwich, condiment side down.
Slice sandwich in half and pack for lunch.
Notes
Make sure to either place sandwich in a refrigerator until lunchtime or carry it with a frozen cold pack in your own lunch box. You want to keep this cold until time to eat.
Keywords: gourmet turkey sandwich at home
---

---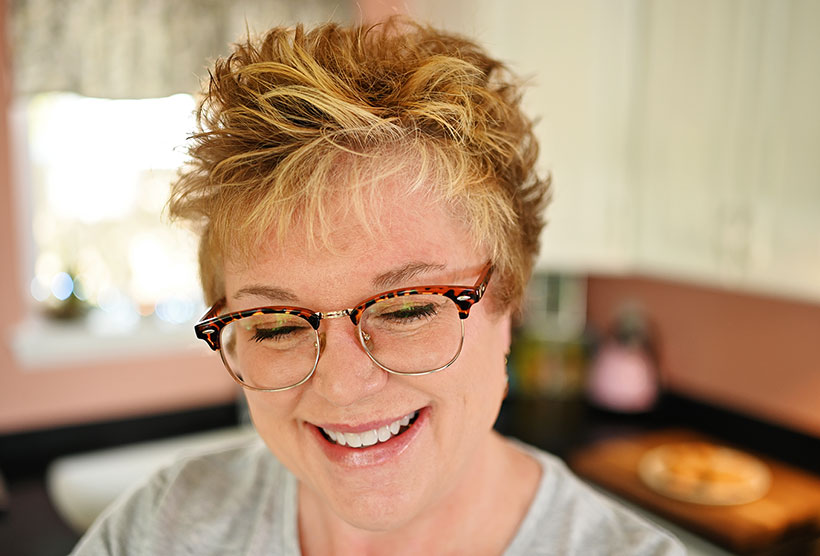 Hi there, I'm Patty.
Sewist, Baker, Maker
I love figuring out new ways to use pom poms, where I can stash more fabric, and I'm always wondering what to bake next…chocolate or lemon? When not dreaming up new things to make (or bake), I love riding my beach cruiser on the Boardwalk, enjoying classic movies, and planting new things in my tiny but mighty container garden.