How to knit a color block scarf
This Color Block Scarf is a great knitting project for beginners! You are interested in something easy to knit that includes a free knitting pattern, right?
It's incredibly interesting to see how two colors, carefully paired, can provide an incredible sense of belonging. Don't believe me? Are you not familiar with professional sports? Mixing two colors like black and yellow can instantly signify allegiance to a particular football team, to a certain house or maybe that you love bumble bees. 🙂
There's not a football fan (or Harry Potter lover) on the planet whose face isn't going to light up when they unwrap a scarf in their favorite colors.
Knit scarves are a versatile and practical accessory. But they don't have to be dull or drab. Learning how to knit a simple color block scarf technique creates a very cool and instantly recognizable scarf.
---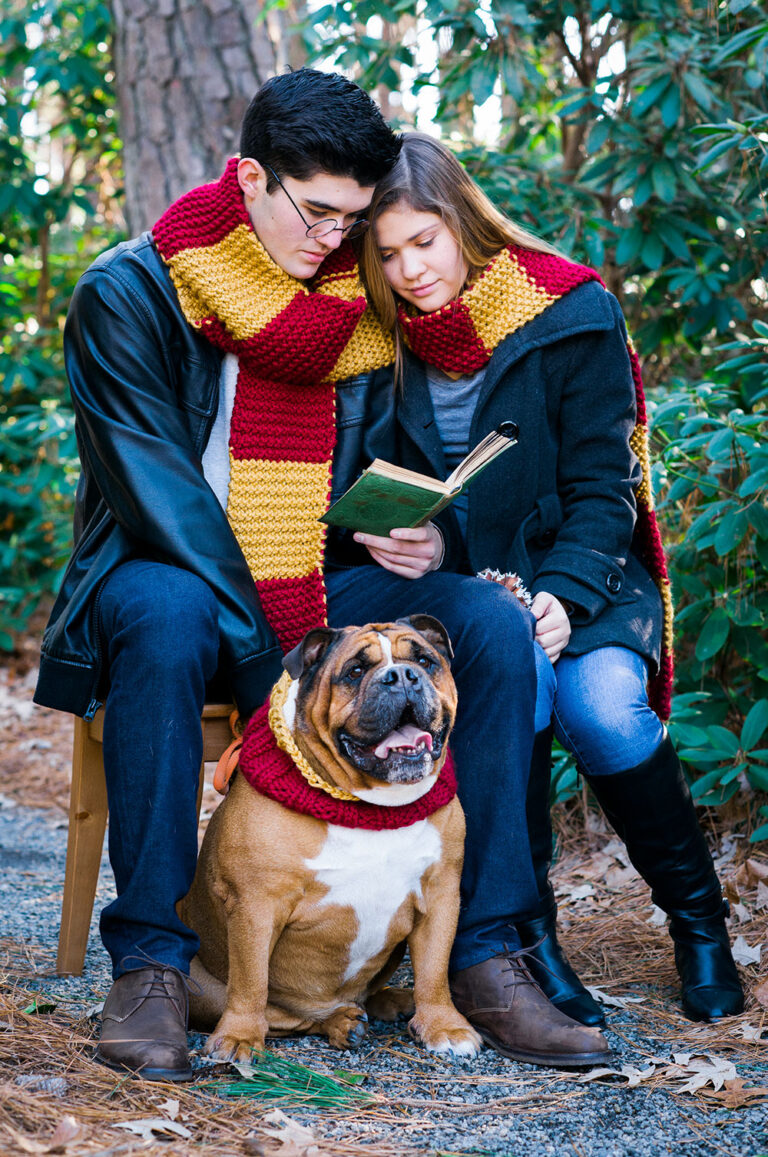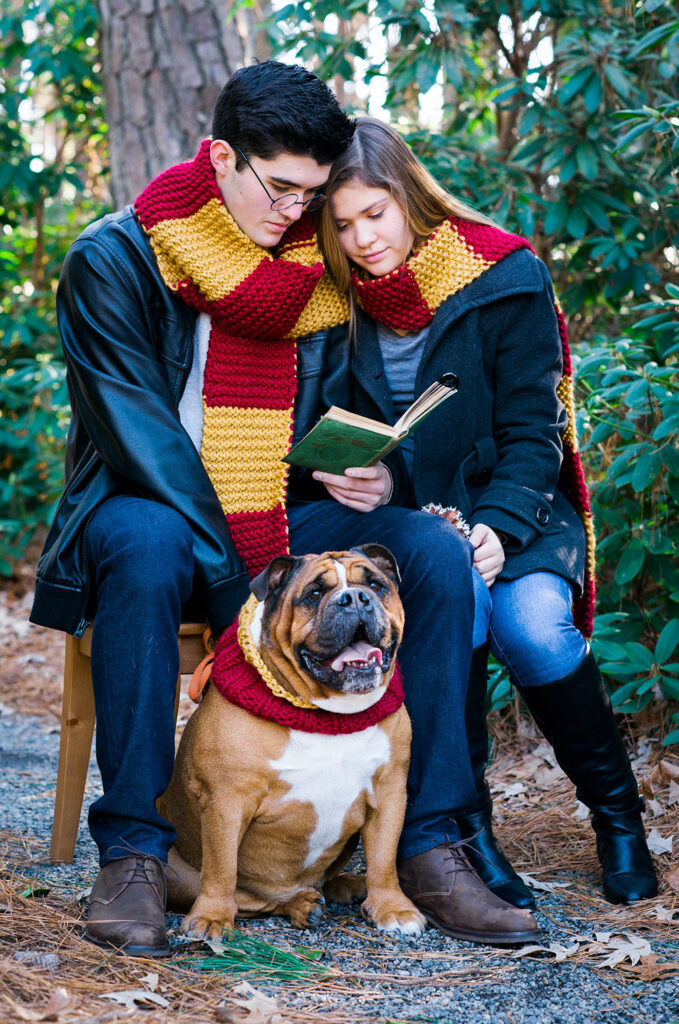 This scarf has been color blocked in a couple of different ways. The one on the boy is in garter stitch, the girl is wearing a seed stitch version and the adorable dog is in a cowl I knit in-the-round.
Mixing two colors is a great way to celebrate your favorite team, or school or House, or whatever your choose!
---
Learning how to knit Color Blocks makes the coolest scarf project!

There are few easy projects that can boast the impact of a bold color blocked scarf. Mixing your two favorite colors in great big blocks and knitting a super long scarf to double or triple wrap around your neck is the coolest yet warmest way to get through these last cold weeks of winter.
You can cast on this mega scarf on a Saturday morning and literally be binding it off by the time the Sunday night sun is setting in the sky.
And if you follow my tutorial for weaving in the ends as you knit, you can wear the scarf immediately and skip all those hours of weaving in ends.
Because who wants to wait to wear THIS?
---
---
What do you need to know to knit this Color Block scarf? Here's the list…..
Basically, if you understand how to knit a garter stitch scarf, you can make this!
"But, Miss Patty," you say, "the real scarf is knit in worsted weight yarn in the round is stockinette. Why did you make it this way?"
I'm so glad you asked!
---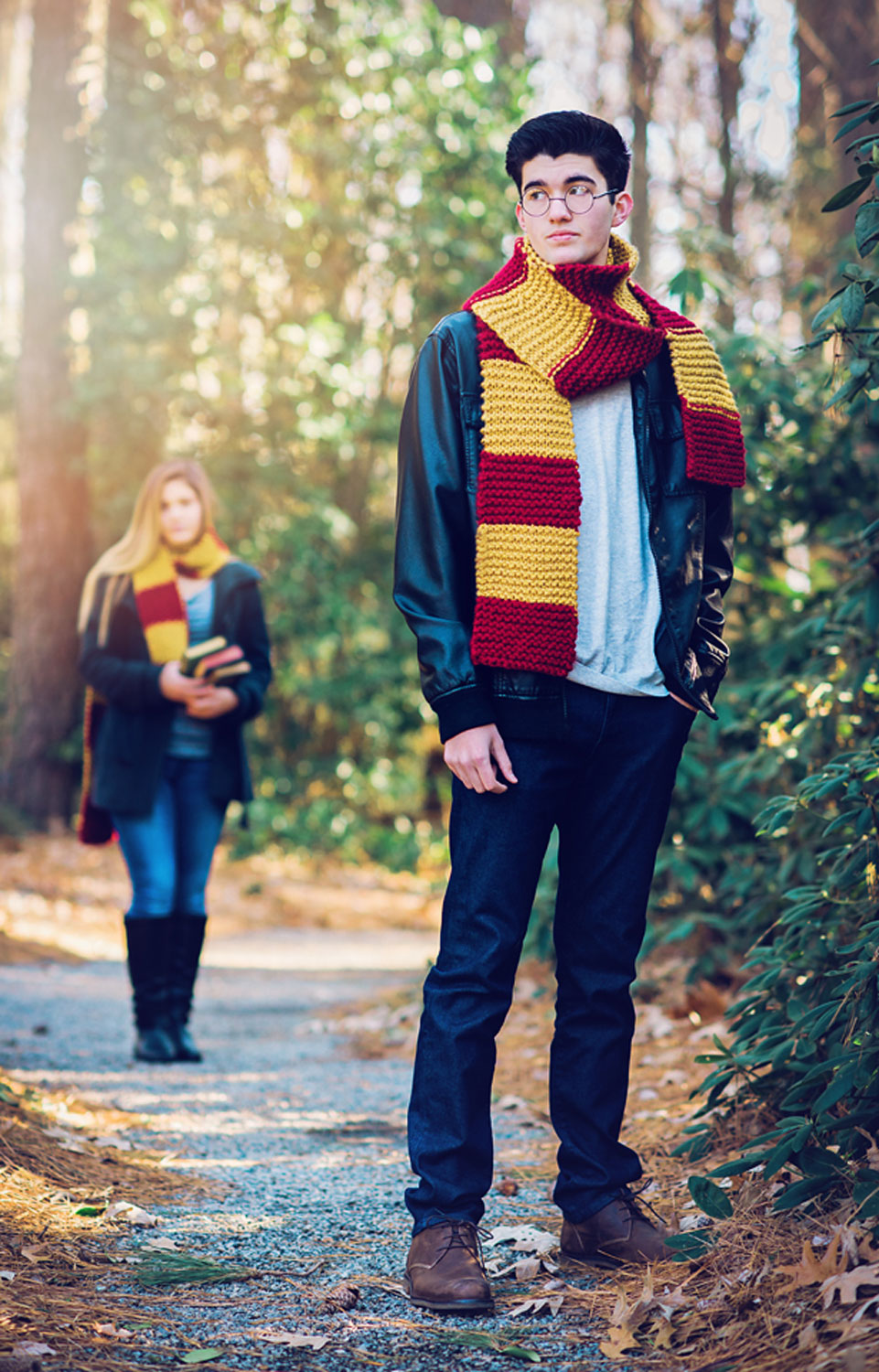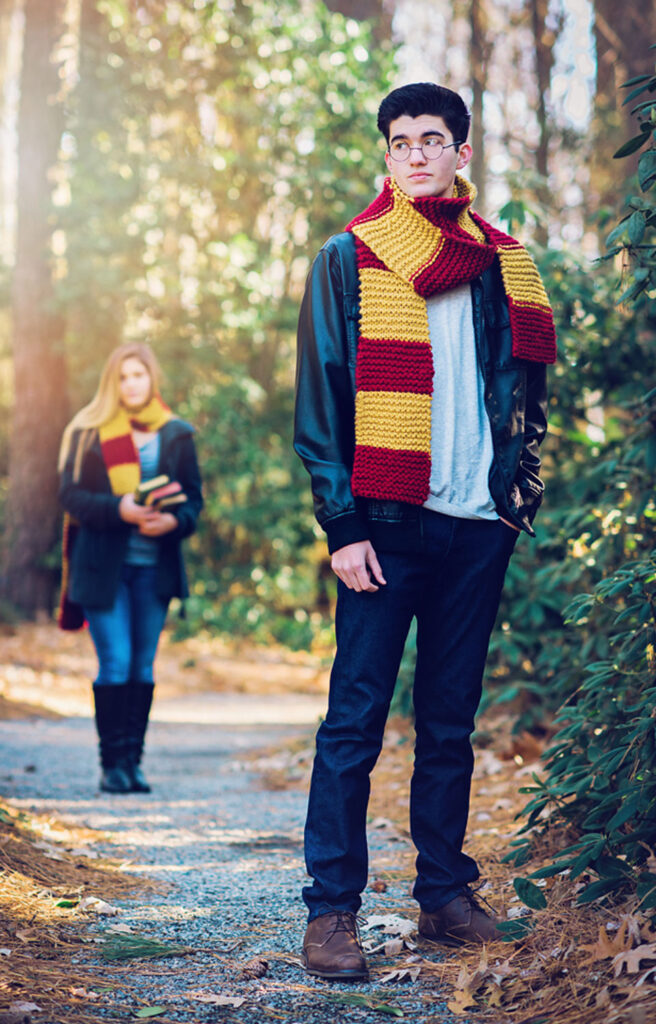 ---
The scarf is designed this way so it can be finished and worn quickly!
The bottom line is that the inspiration scarf is knit with much smaller yarn on much smaller needles with way more cast on stitches. I've seen some people on Ravelry say it took them over a year to finally get their scarf all knitted. Yeah. A year.
This pattern is designed for those of us who knit slower, or who only have an hour here and there to work on projects.
I binge knitted and got mine done in a weekend, but you would never get the "real" version done in a weekend unless you have mad, fast knitting skills. And I know some of you do! But for the rest of us, there's THIS…
---
---
This pattern uses 15US straight, wooden knitting needles to make this scarf, because I prefer wood straight knitting needles for scarves, but you can use your favorite.
I highly recommend wood straight needles for scarves, because it gives beautiful, even stitches. Also, it's easier for beginners to learn knitting on wooden needles than using metal.
The yarn is from Michael's and is their store brand Loops and Threads yarn. I love this super bulky weight yarn from them! It's very nice all-purpose yarn, and I knit a lot of accessories with it. You can sub in Lion Brand Thick and Quick, but I found the Loops and Threads did not require blocking at the end to get smooth edges. All the colors in the line were the exact same size and weight of yarn, so the blocks were perfect right off the needles.
---
---
Here's the pattern describing how to knit this color block scarf.
Yarn: 4 skeins Michael's brand Loops and Cozy Wool Super Bulky Weight yarn
Colorway: 2 skeins Goldenrod & 2 skeins Claret
Needles: Size 15 US knitting needles.
Notions: Tapestry needle
Knitting Pattern:
CO 14 Stitches in Claret
Knit 20 rows ending on a Right Side Row.
Join Goldenrod and knit 20 rows ending on a Right Side Row.
Repeat Steps 2 and 3 until you have 19 blocks, ending with the same color in the CO. In this case, Claret. For a shorter scarf, knit fewer repeats. You can try the scarf on as you knit to see when the length is where you want it.
Bo off stitches on the 20th row.
Weave in the ends. Use the special technique for weaving in the ends as you knit the project, you will basically be done when you Bind Off the project.
And that's it! If you need tutorials for any of the techniques, I've linked to them. I have them on my websites, and they all have video tutorials to demonstrate the technique.
---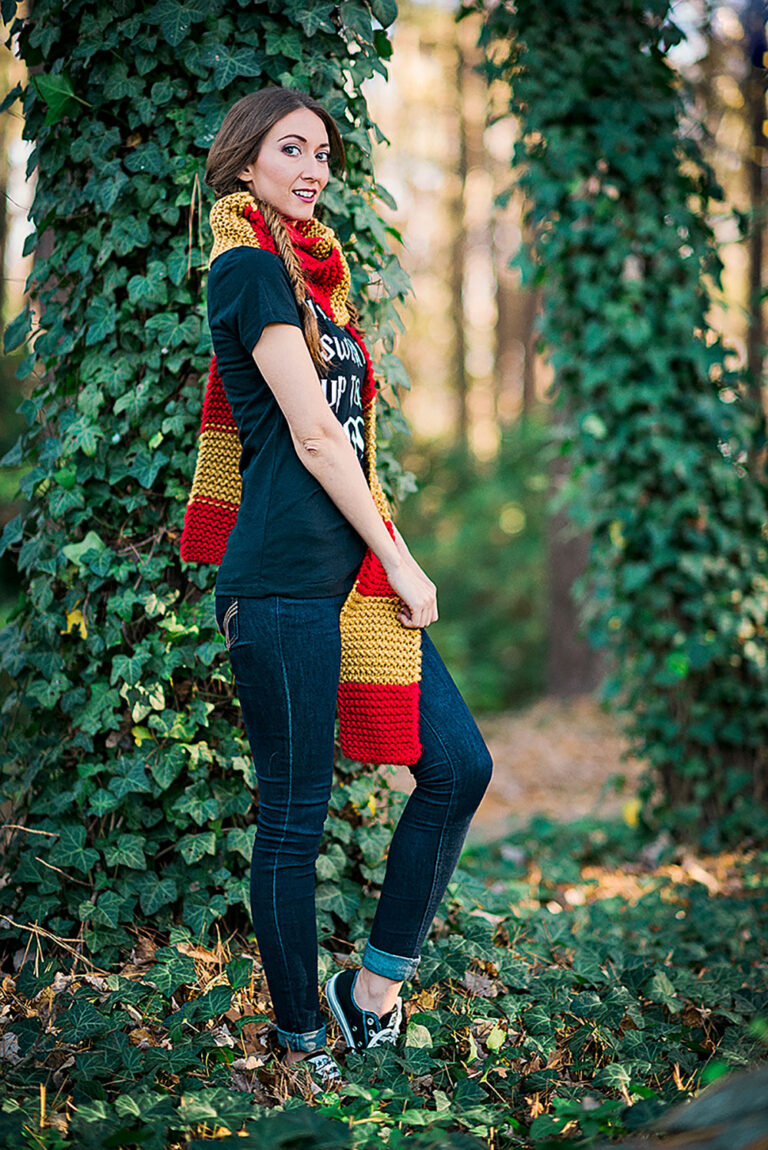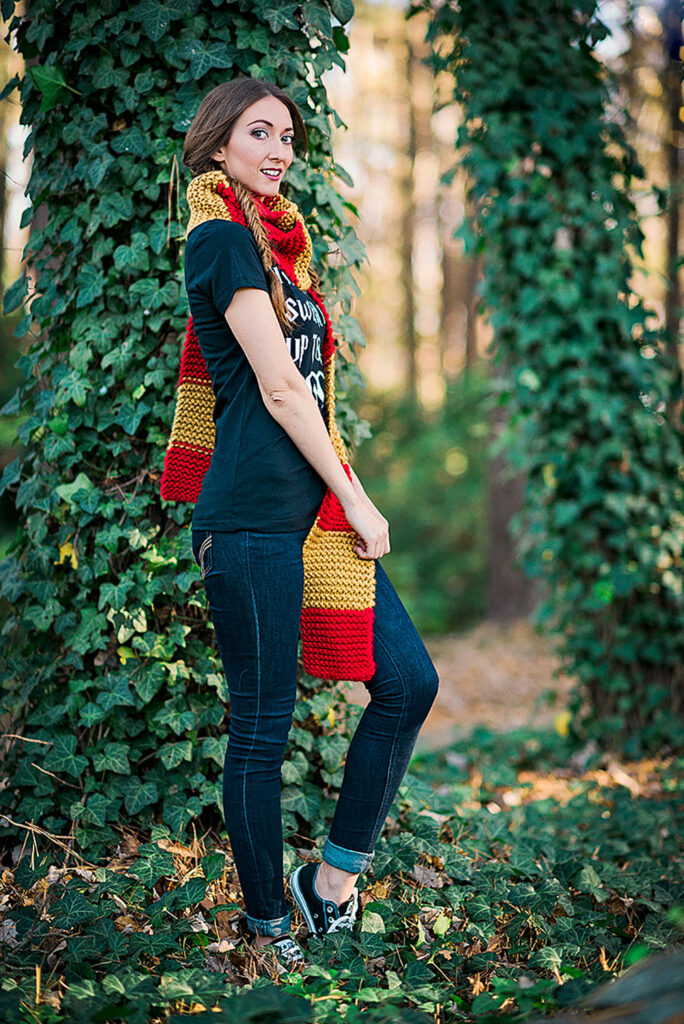 ---
Enjoy this quick video tutorial showing the process for weaving in the ends while you knit, so you aren't stuck with a ton of finishing at the end. It's an easy way to make up a super chunky Color Block scarf that will not only be fun to wear, it will keep you warm. Really Warm! Find The tutorial right here!
This pattern is customizable to your taste. CO fewer stitches and knit fewer rows in each block to make it go faster. The big thing is to keep the blocks an equal size. If you decide 12 stitches CO is a better size for you, knit each color block section in a row count that gives you something as square shaped as possible. Knit this to fit your size and personality.
Pick your two favorite colors! They can be your team, your school or even your House. Get knitting!
---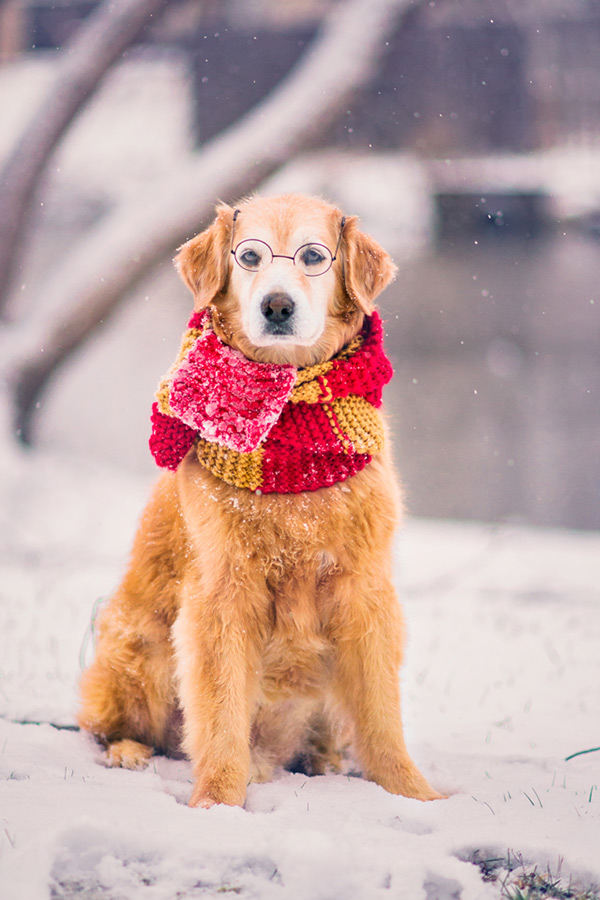 ---
---
You Might Also Like:
---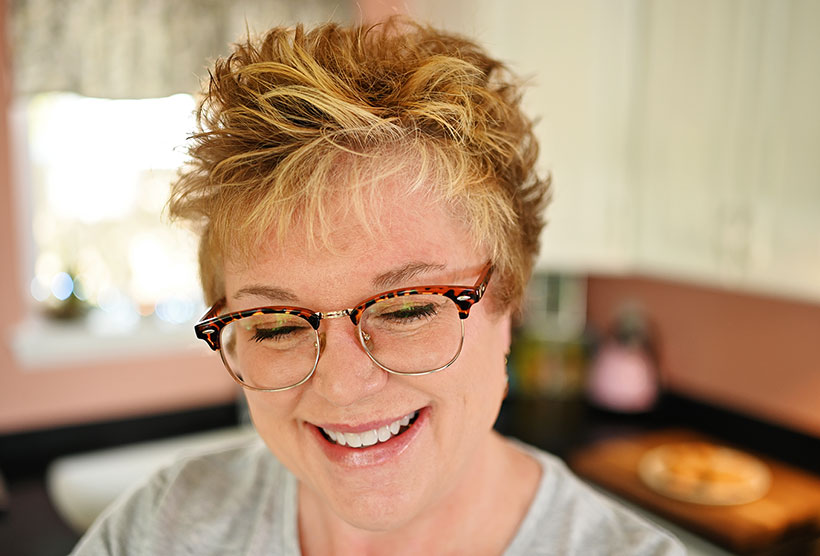 Hi there, I'm Patty.
Sewist, Baker, Maker
I love figuring out new ways to use pom poms, where I can stash more fabric, and I'm always wondering what to bake next…chocolate or lemon? When not dreaming up new things to make (or bake), I love riding my beach cruiser on the Boardwalk, escaping to mid week movie matinees, and planting new things in my tiny but mighty container garden.