Summertime, and the livin' is easy. Perfect time for an easy, beautiful craft project. Because nothing says summertime like a DIY Flower Crown.
This version of flower crown is made using silk flowers, because let's face it, they are going to last a whole lot longer. And frankly, this is an easier to make flower crown than one using live flowers. I love cut flowers, but honestly, they are only going to last in a flower crown for a couple of hours.
This flower crown will stay pretty the rest of the summer.
---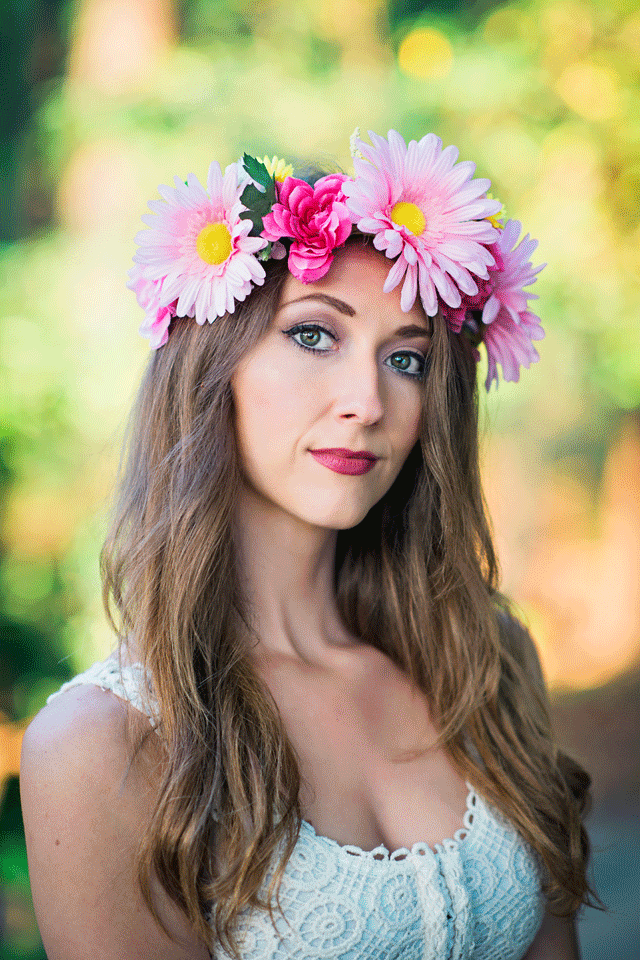 ---
The inspiration for this flower crown is our good friend the Snapchat filter flower crown. Remember Snap Chat? Is that still a thing? When I first made this project, it was pretty popular, and with good reason. It was so pretty. We all wanted to walk around in real life looking like that filtered version of ourselves.
So I set out to make one for us all to wear in real life. Here's a picture of my model friend in the filter next to a picture I took of her wearing the version I made, and it's pretty close.
---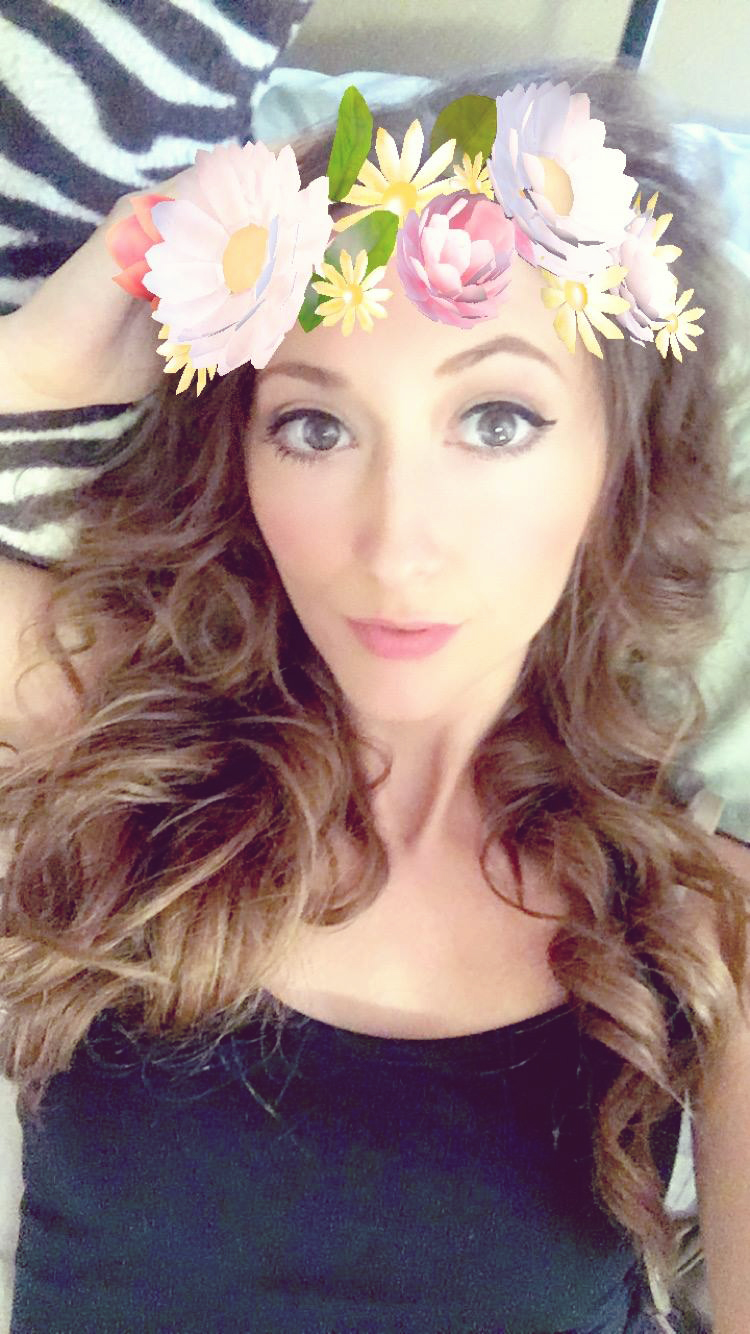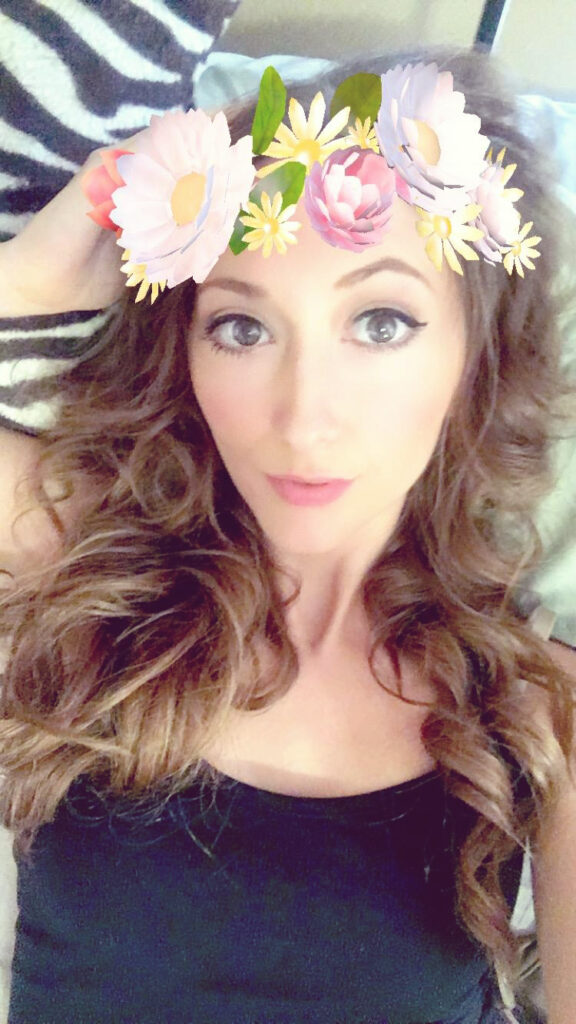 ---
Materials list for the DIY Flower Crown:
A glue gun
Scissors
Plastic headband, 1.5″ wide
Bunch of large sized flowers. I used the pink Gerber Daisies. They mimic the big pink flowers.
Bunch of medium sized flowers. I used the Dahlias. These mimic the medium sized pink flowers.
Bunch with small flowers and greenery. These mimic the yellow flowers and the greenery.
---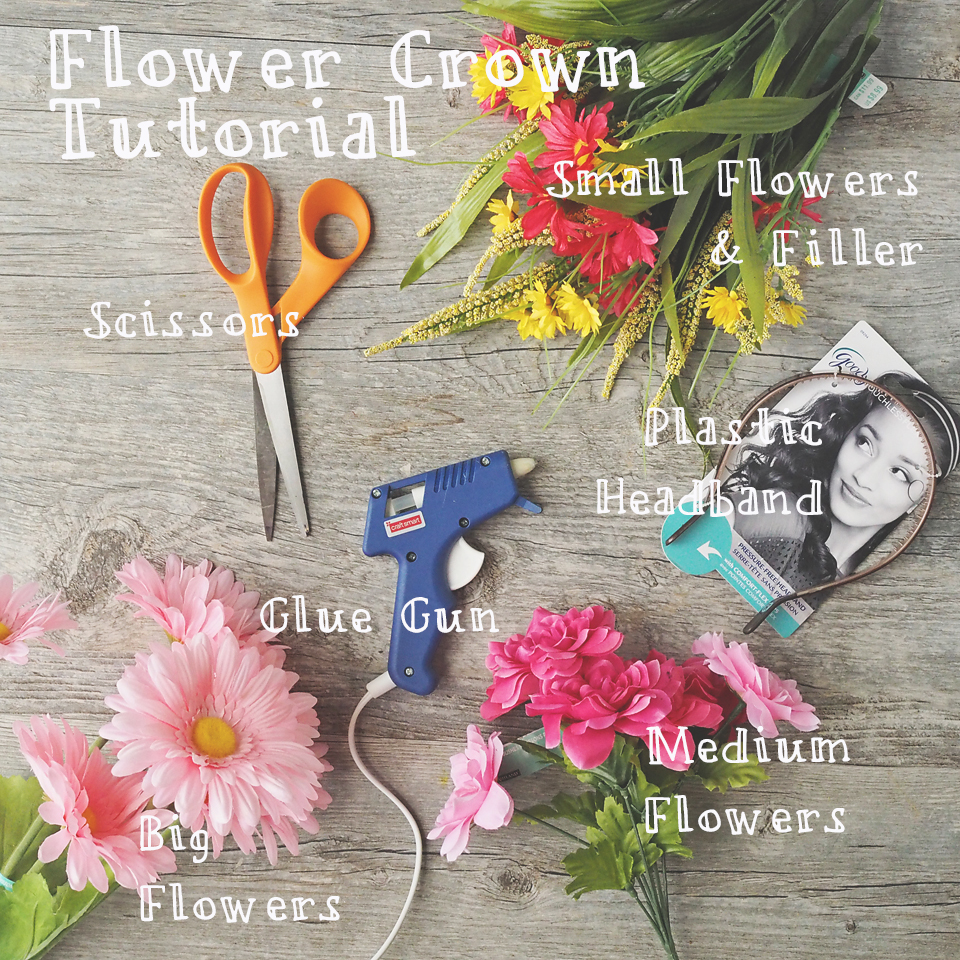 ---
How to assemble the Flower Crown:
Pull the flowers and greenery off their stems.
Using craft scissors, clip the flower as flat as possible on the backside.
Lay the flowers out flat to decide on the arrangement.
Once you have the arrangement you like, use the glue gun to glue the flowers in that sequence onto the flower crown.
Use smaller flowers and greenery to fill in any gaps or open spaces.
---
---
That's all there is to it. Clip, glue, dry and wear. If something falls off at some point, just grab that glue gun and put it right back on.
I made these flower crowns two ways. One used a wide plastic head band. That was a great way to do this. The other used an already made flower crown I saw in the store, and I glued my own flowers on over top of what was already there.
One wrapped all the way around the head and one sat up a little higher. Both are lovely, so there is no right or wrong way to do this. It's what you like and what you are able to find in the store.
---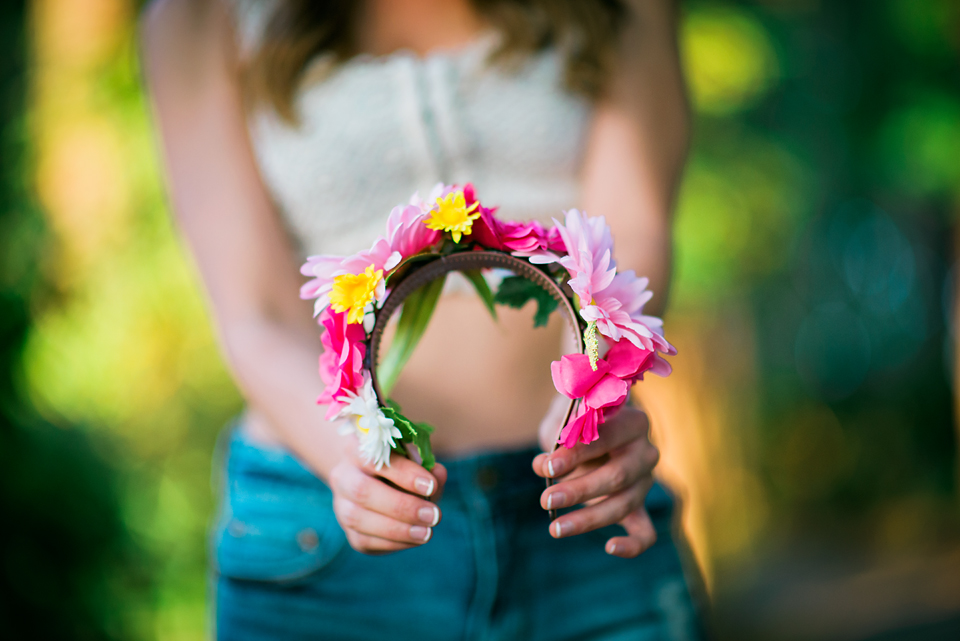 How pretty is this project? I think it's gorgeous, and I loved taking pictures of it on my darling friend Eugenia who graciously modeled them for me. Not bad for some cheap silk flowers hot glued onto a plastic head band, eh?
We had so much fun taking pictures together this warm summer afternoon before social distancing and phased reopenings were a thing.
Can we please go back to that?
I miss so much about our lives before 2020 came and knocked us all for a loop. But just because things are weird and difficult right now, it doesn't mean we can't find little ways to make the ordinary special. And to remind ourselves that today is not forever.
Making and wearing flower crowns is a lovely way to keep some of that hopefulness alive.
While I do think this is a fun project to make an wear with your littles, I would not let them handle the glue gun unless they are a bit older. 🙂
---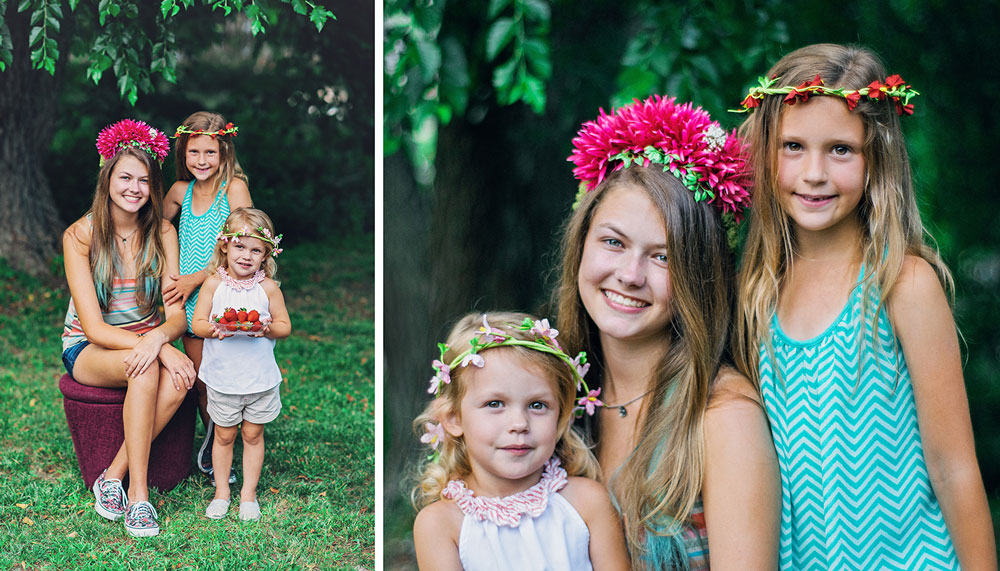 ---
You might also like:
---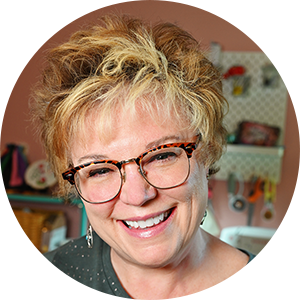 Hi, I'm Patty!
Sewist, Maker, Baker
I love figuring out new ways to use pom poms, where I can stash more fabric, and I'm always wondering what to bake next…chocolate or lemon? When not dreaming up new things to make (or bake), I love riding my beach cruiser on the Boardwalk, enjoying classic movies, and planting new things in my tiny but mighty container garden.