Pumpkin Floral Centerpiece
Arrange a beautiful Pumpkin floral centerpiece in a few easy steps. A pretty pumpkin vase is lovely on your own Thanksgiving table as well as a thoughtful hostess gift for others.
Few things will perk up a dinner party like fresh flowers. Take your Fall table to the next level this year by using a small pumpkin as a vase and arrange fresh cut flowers. You can certainly buy a pumpkin floral centerpiece from your florist, but get ready to spend about as much as the cost of the whole dinner. Or spend about $25 in your grocery store and DIY three or four lovely fresh arrangements. Plenty for your table and for a special loved one or neighbor.
---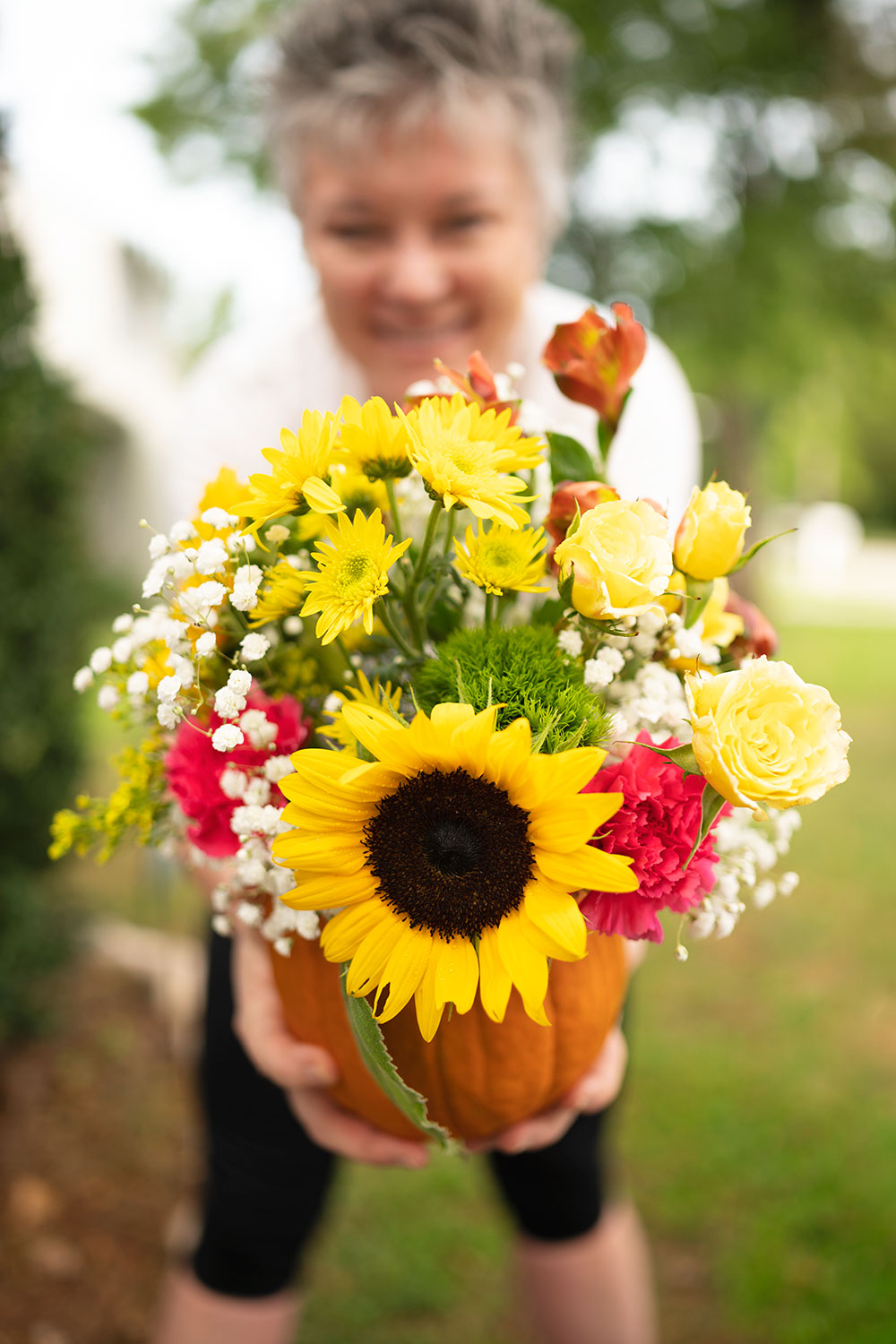 ---
What do you need to DIY a Pumpkin Floral Centerpiece?
Heavy chef's knife. (affiliate link)
Large spoon.
Ice Cream Scoop. (affiliate link)
Floral Oasis blocks. (affiliate link)
Selection of pumpkins
Selection of fresh flowers. Try to mix large flowers like sunflowers with medium sized flowers and Baby's Breath to act as filler
---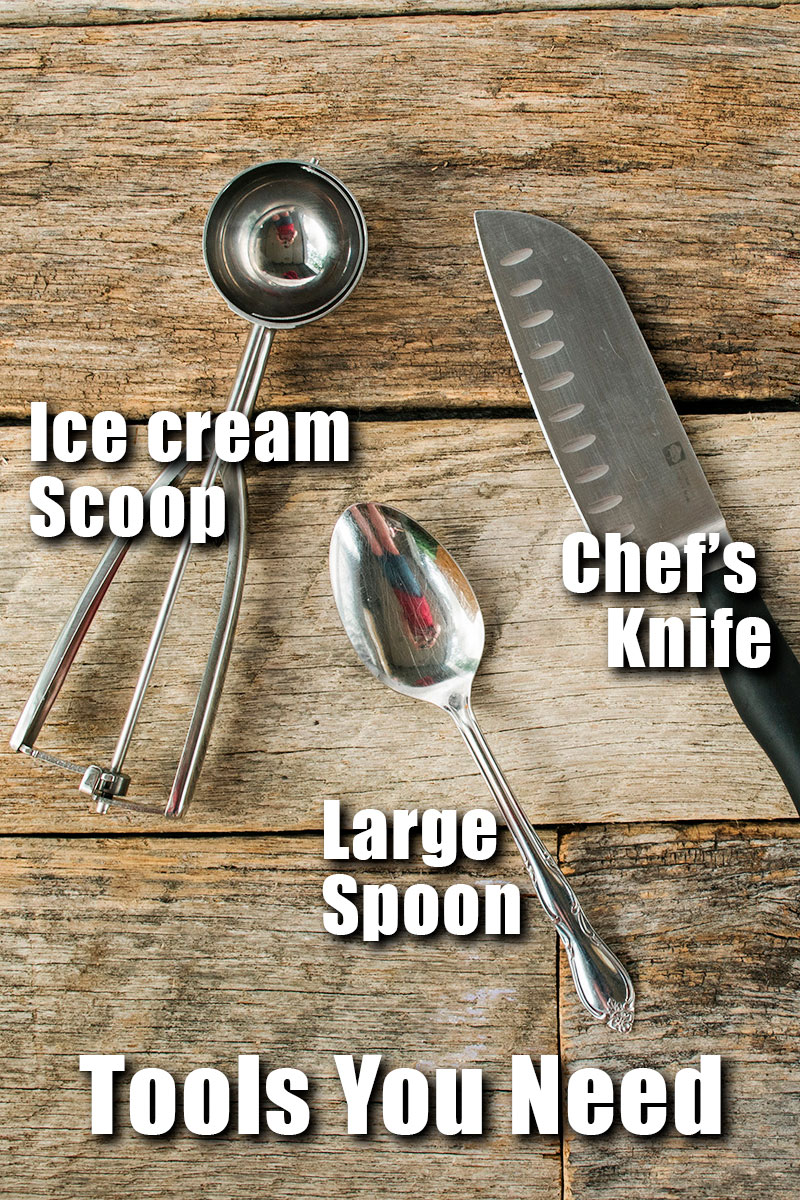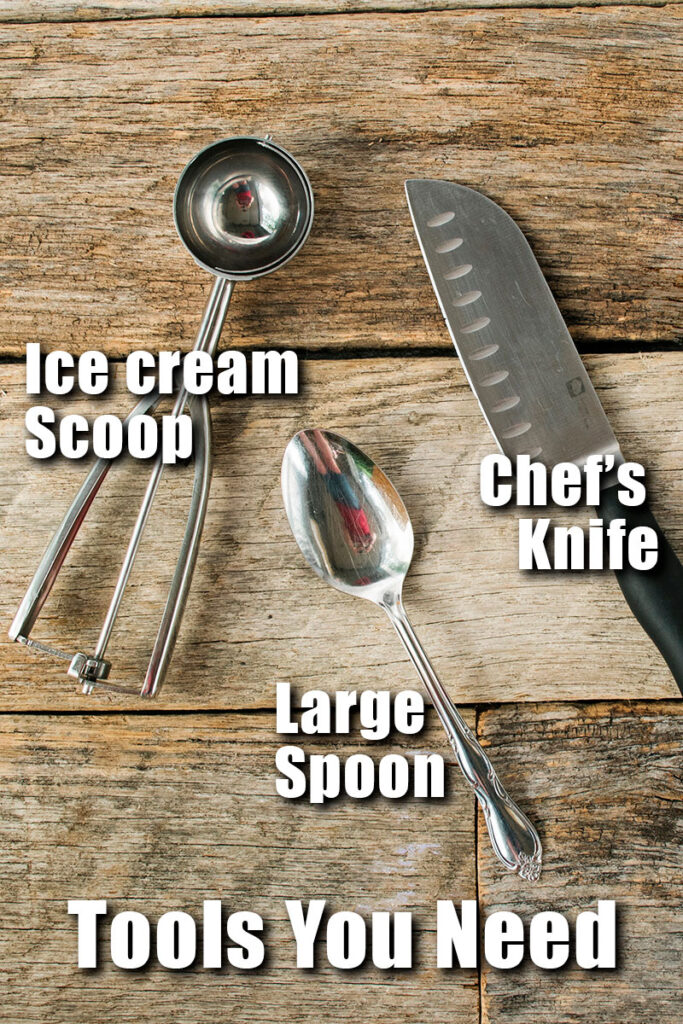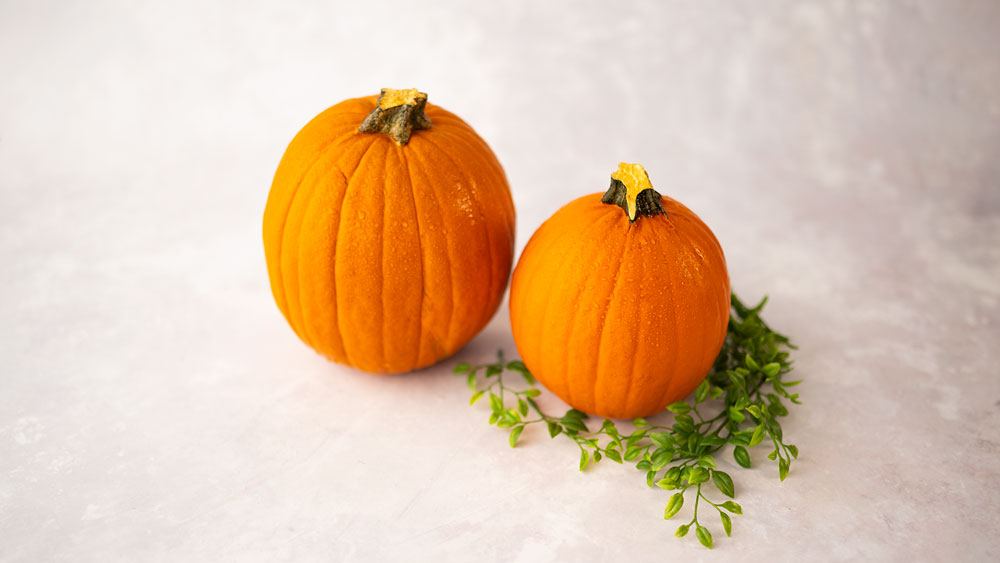 ---
How to prepare the pumpkins for flowers:
Using the chef's knife, carefully cut the top of the pumpkin away. Make it large enough you can get your hand into the pumpkin.
Scoop the insides out of the pumpkins. The ice cream scoop works well for this part of the project. It's kind of a mess, so I did mine in the sink scooping the insides to a bowl.
While prepping the pumpkins, soak your floral oasis in another bowl of water. The oasis will absorb water and keep your flowers fresh. (affiliate link). You could also place a small glass of water as a reservoir if preferred.
---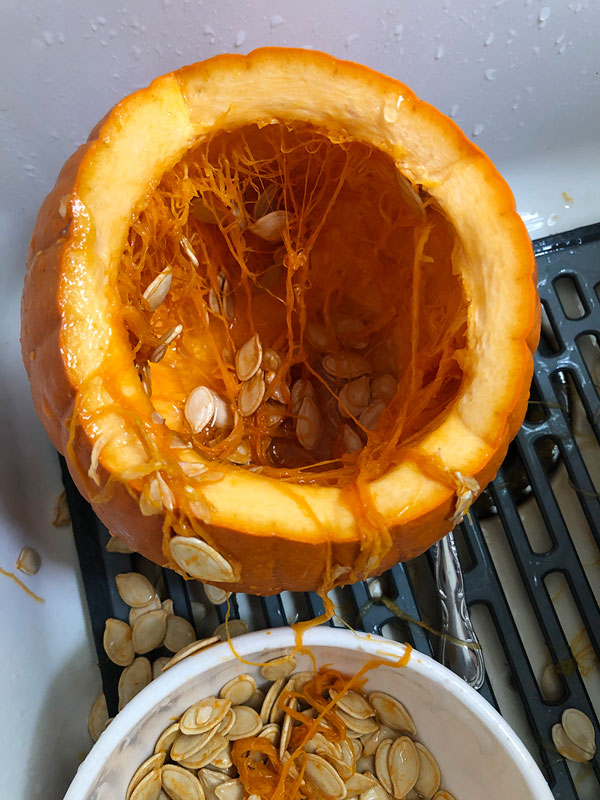 ---
Steps to create a beautiful Pumpkin floral Centerpiece:
Start with your largest flowers. In this case, I used sunflowers. Trim the stems to the appropriate length, and remove leaves from the lowest part of the stem. Use an odd number of large flowers. I find one is perfect in a small pumpkin and 3 in the medium sized one.
Fill in the medium sized flowers all around the large flowers. I used roses, carnations, daisies, and ranunculous. Fill all around so the centerpiece is pretty from all angles.
Cut the baby's breath to short and longer lengths to fill in any open spots.
You may remove, trim, and replace the baby's breath a couple of times to get it just right. That's part of the process! This is a creative adventure, so remember to enjoy the process. Play and have fun making the arrangements.
Make sure to pierce the oasis with the stems of your flowers. The oasis will both give your flowers structure, something to hold them in place, as well as provide some water.
---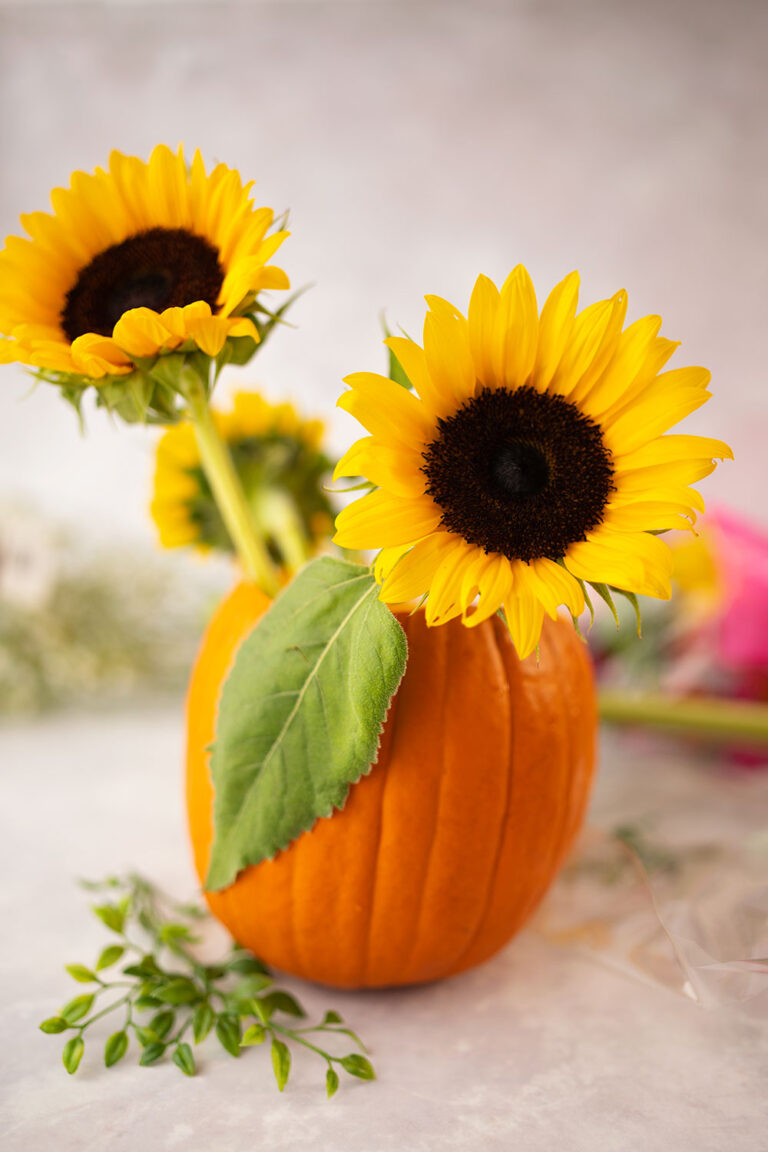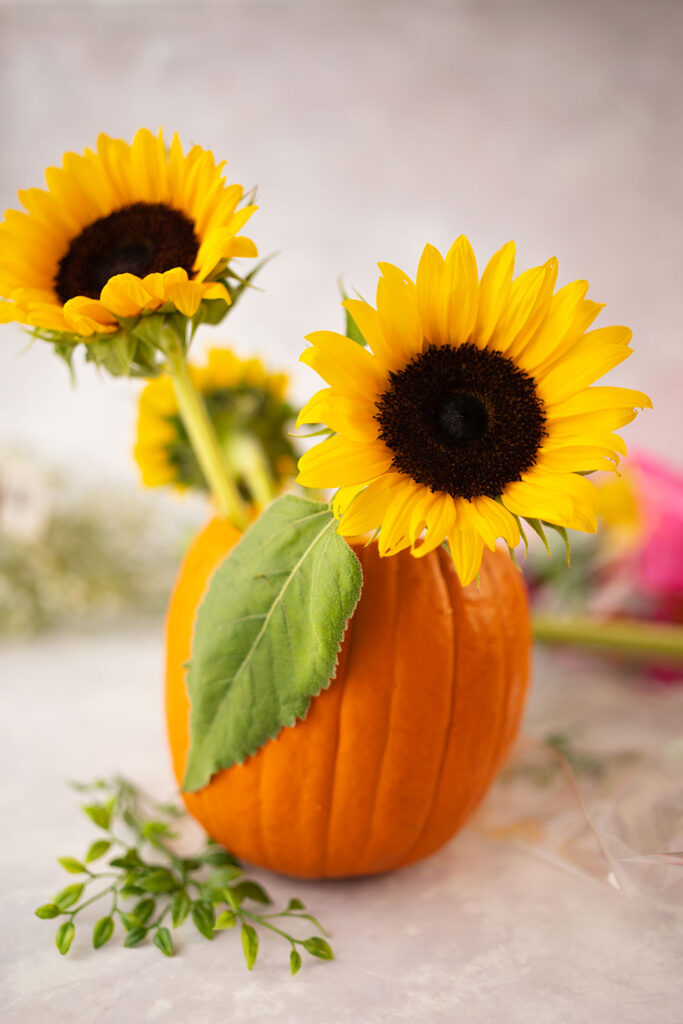 ---
Even a smaller pumpkin makes a lovely centerpiece. Cut flowers go a LONG way in a small pumpkin, because even the medium pumpkin takes quite a LOT of flowers to fill it out. I was kind of surprised by how many flowers it took to make the arrangement above.
The small pumpkin centerpiece is tiny but mighty and a show stopper in it's own right.
---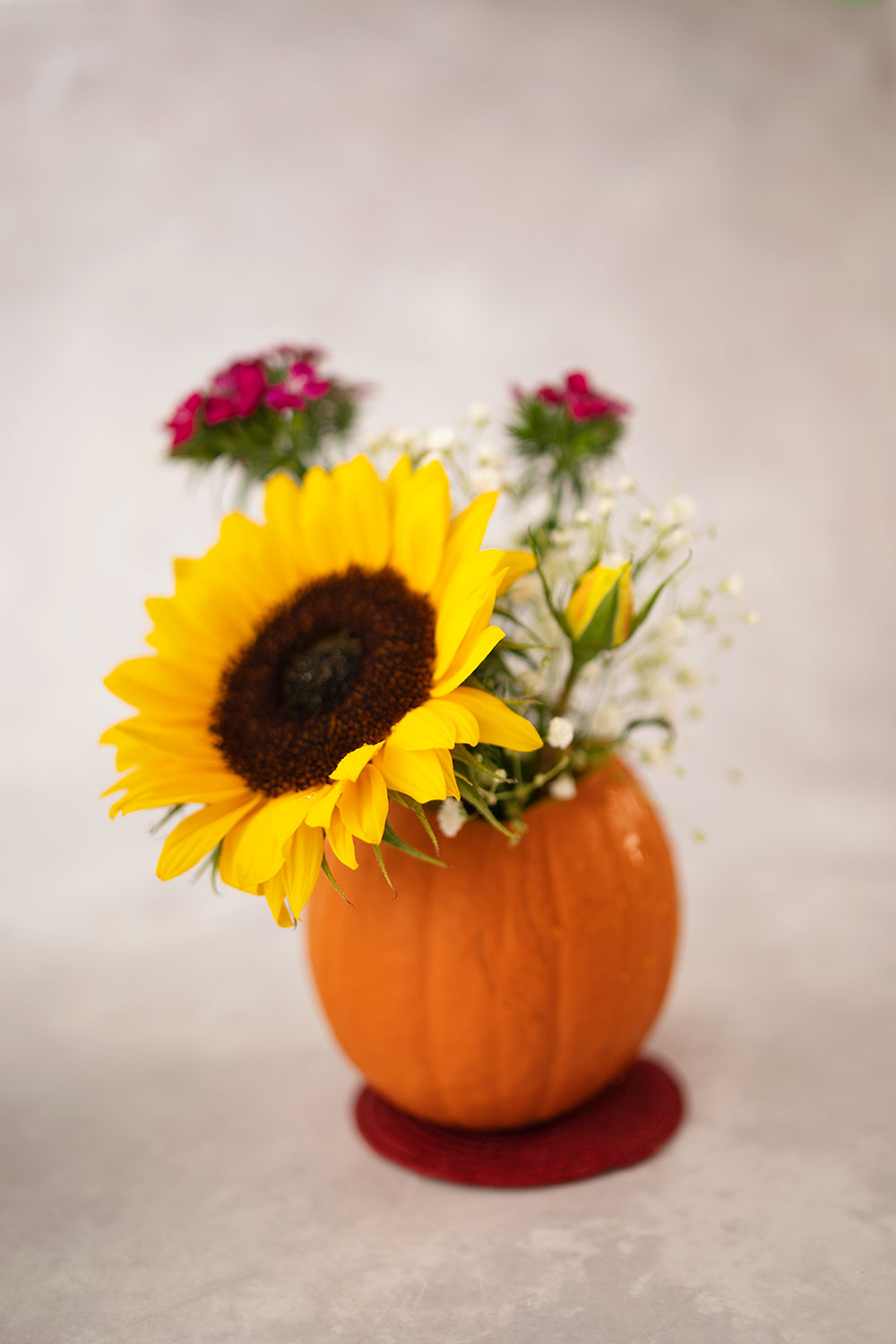 ---
Tips for keeping your arrangement fresh:
Have your oasis well soaked so it's full of water.
Add some water to the pumpkin so your flowers have plenty more.
Refrigerate the pumpkin arrangement overnight once you have them made and they will be fresh for your dinner party the next day.
---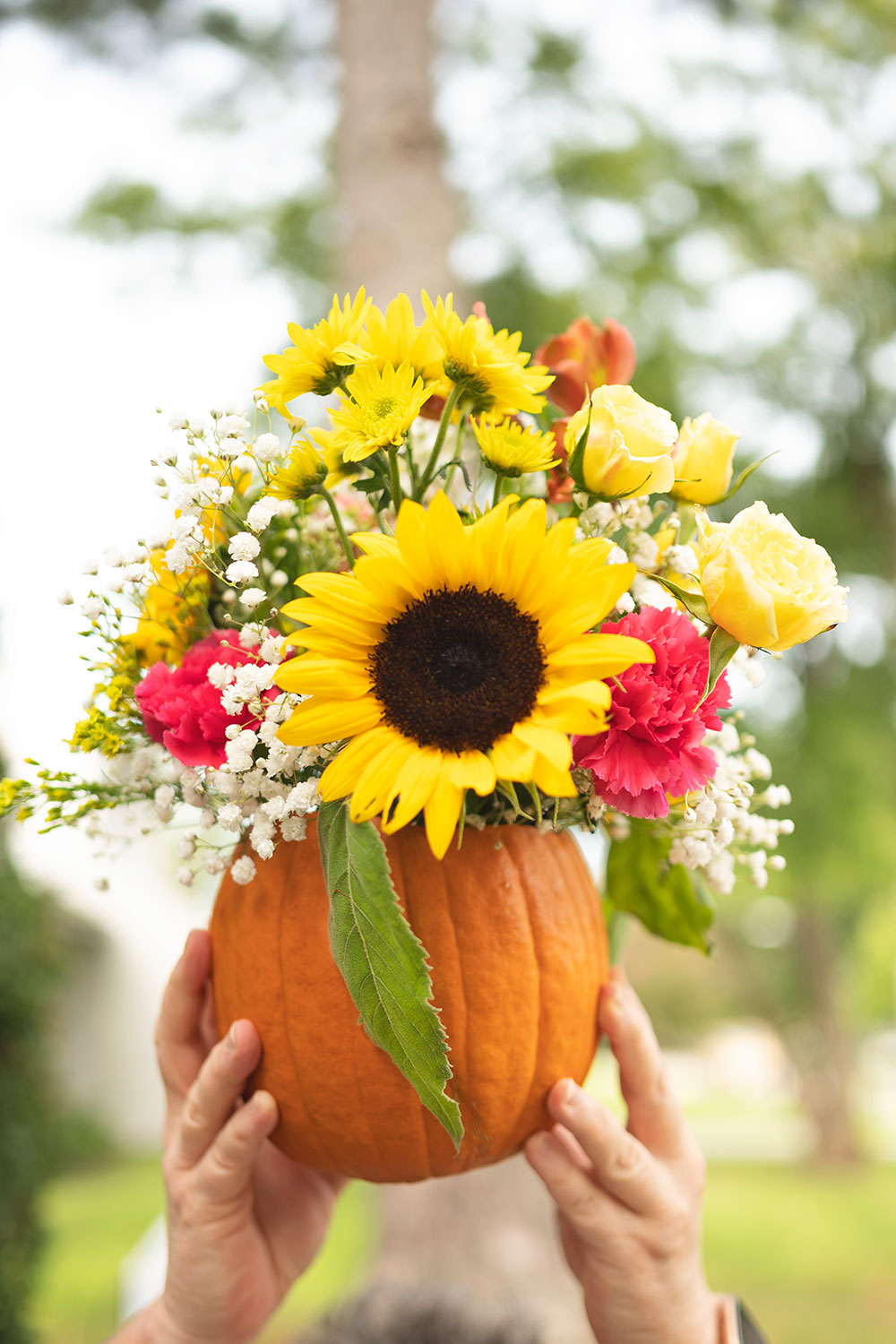 ---
You Might Also Like:
---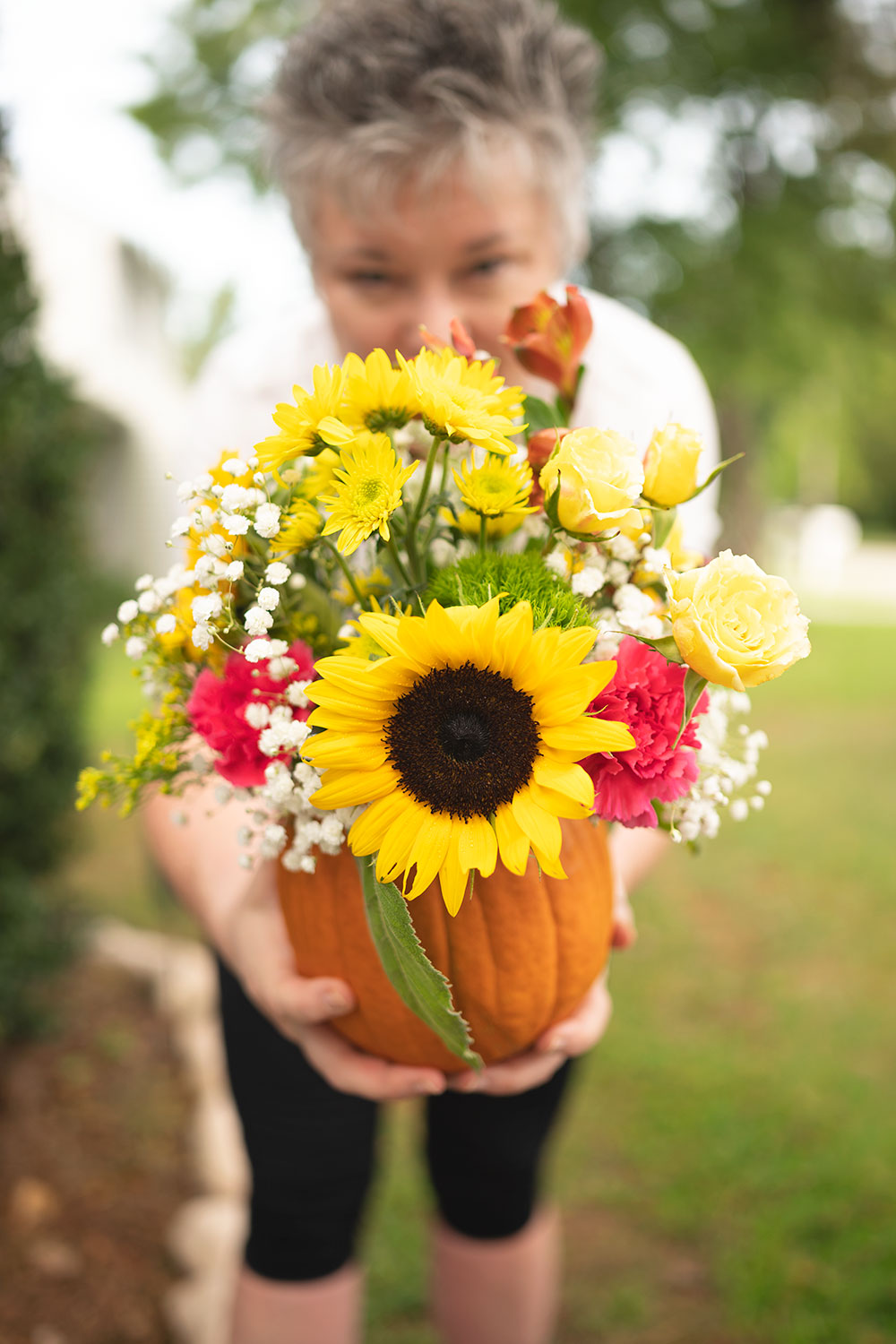 Hi! I'm Pattymac
Sewist, Maker, Baker
I love figuring out new ways to use pom poms, where I can stash more fabric, and I'm always wondering what to bake next…chocolate or lemon? When not dreaming up new things to make (or bake), I love riding my beach cruiser on the Boardwalk, enjoying classic movies, and planting new things in my tiny but mighty container garden.